From delicious desserts, awesome drinks to your favorite YG artists' merchandise, the SameE cafe, new cafe at YG Entertainment is a must visit in your trip to South Korea!
The Idea Behind the SameE
The multipurpose fan space, "the SameE" was set up with the idea that artists' alter ego are fans ("Fans are the alter-egos of artists"). This space will help artists understand views of their fans as it is not a uni-directional space. At the same time, artists will be able to share the project space and relax in the same place. The name itself implies that it's a common space for fans and artists to chill. It will certainly help strengthen the bonds between YG artists and their fans. The cafe slogan – "Alter Ego" is everywhere in this Korean entertainment cafe.
This multipurpose cafe from YG Entertainment opened its doors on June 1 in Seoul. And this cafe certainly keeps up with its promise of building a space for fans so that they don't have to suffer in heat and cold when they are visiting their favorite idols.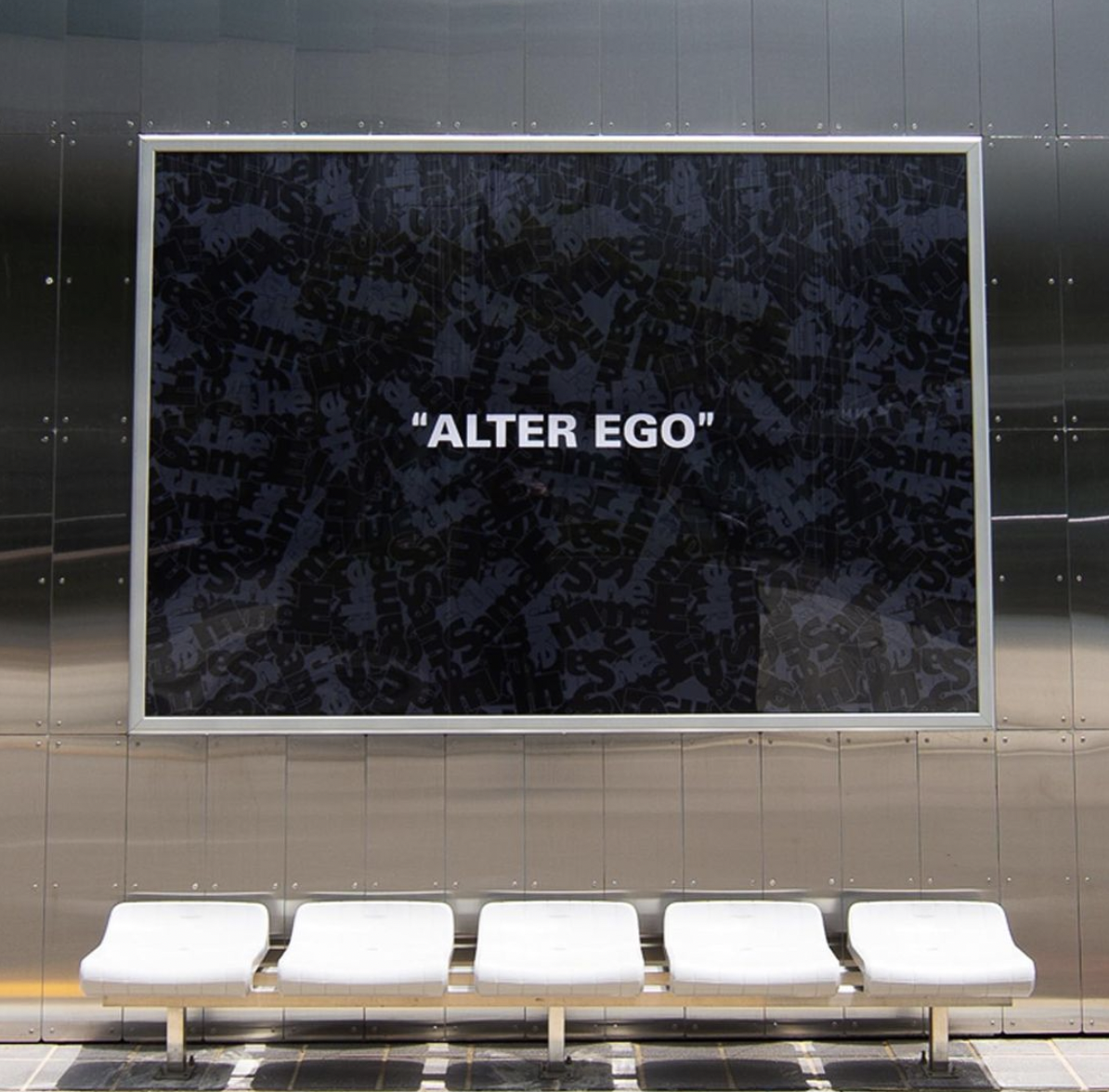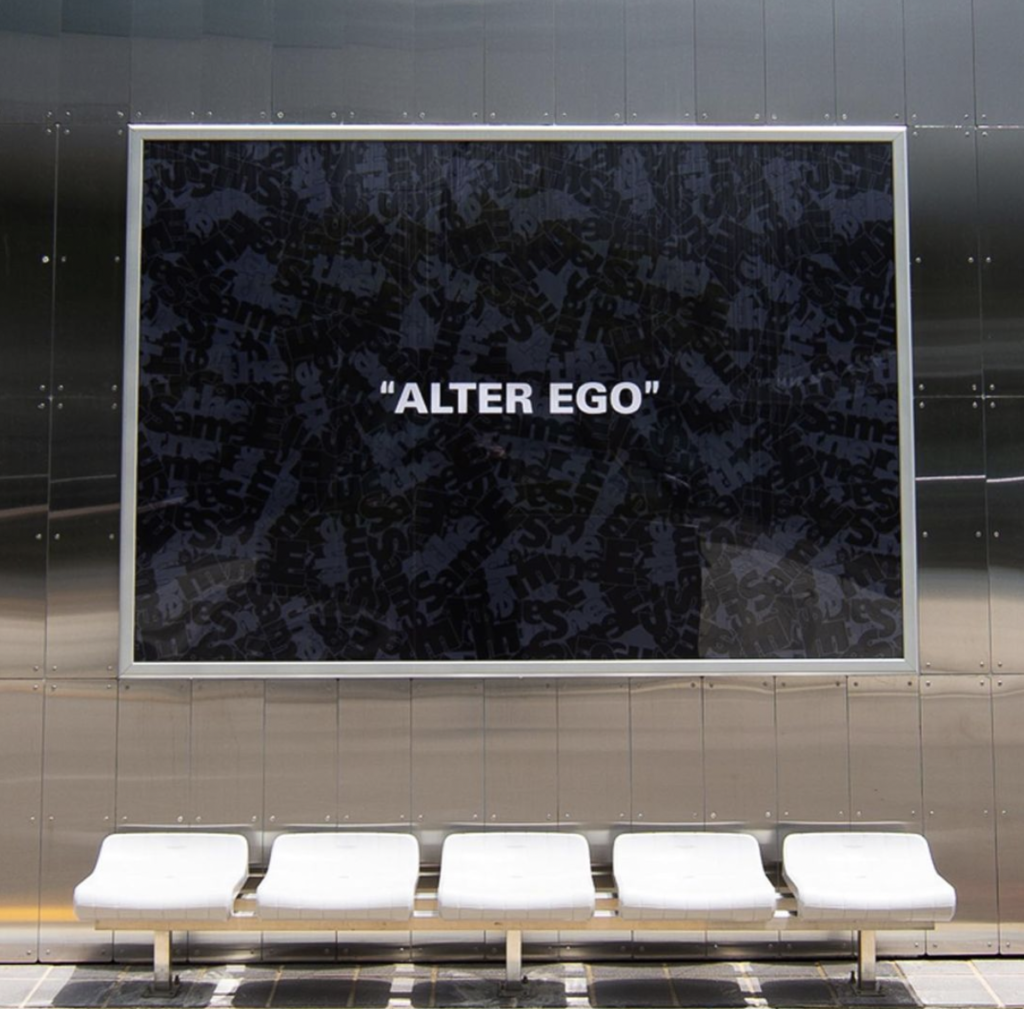 About the SameE
The cafe takes up two floors – first and second floors while the basement houses the YG artists' merchandise. You can get your hands on some great merch of artists like BLACKPINK, Treasure, Ikon, and Bigbang. At the same time, you can also get 'the SameE' cafe merchandise from the store like glass, cups, hoodies, and more.
The cafe interior is clean and spacious. There's a big screen within the cafe where you can watch videos of the YG artists. In the current COVID-19 times, they follow all the social distancing protocols like temperature check, hand sanitization, and more to ensure the full safety of the fans and cafe-goers.
There's a large sign of "Alter Ego" on one of the cafe walls and it is a popular photo zone. Take a picture here whenever you visit the SameE cafe in South Korea.
You will find a huge model of the character KRUNK on the way to second floor. Just like the first floor, there's a large screen and a lot of seating space. On the screen, you can see endless loops of YG artists' music videos.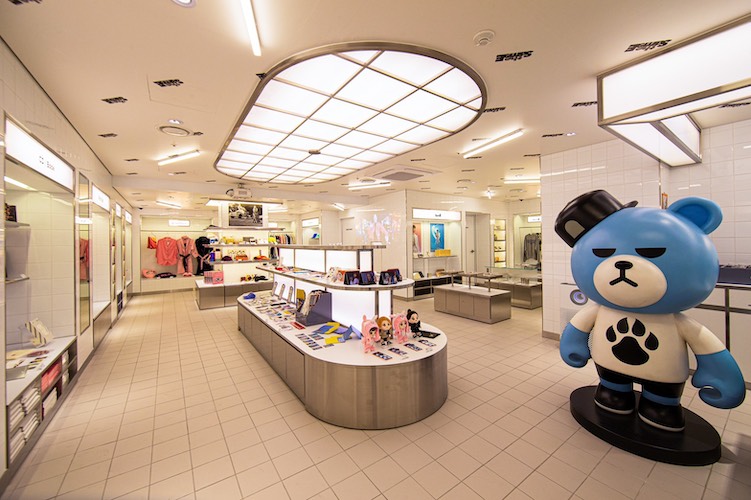 There's a balcony on the secong floor that looks over to the official YG Building. If you sit on the balcony, you might see your favorite artists heading into work! It's also a perfect spot to take some pictures with the YG Building in the background.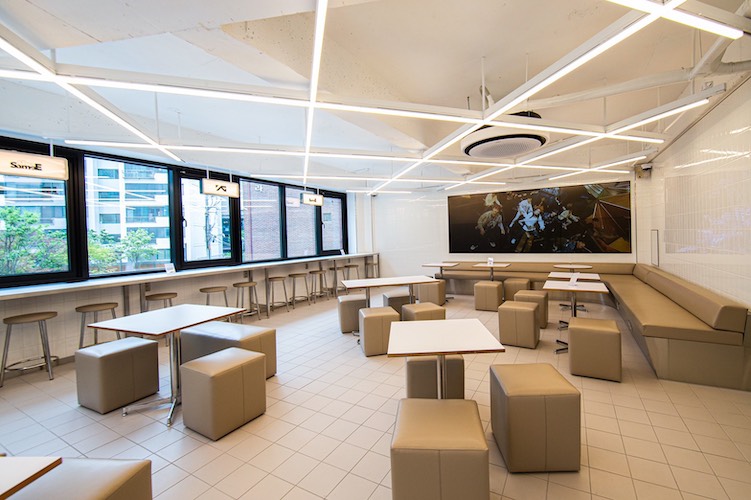 There's a self-service table on the first and second floors of the cafe from where you can get tissues, straws, water, and other such items. It makes it really convenient to not go back to counter every time you need something.
The Menu – Food and Drinks @ the SameE
Just like most other cafes in Korea, this one also offers hot and cold coffee, teas, and ade. There's the usual variety of Espresso, Cherry Ade, Choco Latte, and more. None of the drinks are too sweet or have any artificial flavoring. Ades are especially refreshing if you plan a visit to the SameE cafe in summers.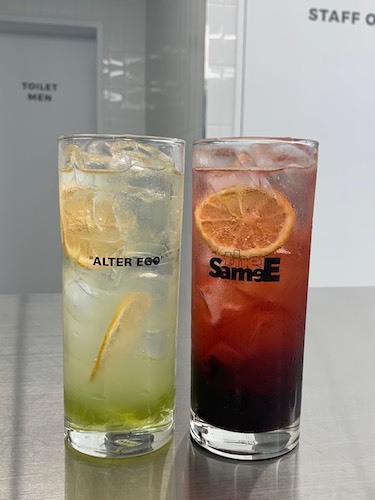 Other than drinks, the SameE has some interesting donuts (or Doughnuts if you are picky!). You can enjoy donuts in different flavors like Raspberry, Peanut Butter, Creme Brulee, Butter Pistachio, and 'The SameE' donut. What makes these donuts different is that they are big and filled with some really delicious fillings! You can even get a stamp of your favorite artist's logo on your order.
If you aren't a donut fan, you can get some granola. The price ranges for most items on the menu are KRW 5,000 and up. It's pretty affordable especially when you compare it with other cafes.
The MD Shop or the Merch Store @ the SameE
Located in the basement of the cafe building, you can buy official merchandise of your favorite YG artists. There are so many cute ones that you won't wanna skip out on but alas, some are pretty expensive.
As you come down from the first floor to the basement, you will see posters of YG artists on the walls in the stairway. And as soon as you enter the shop, you will be in a heaven! There are albums of YG artists, merchandise products arranged by each artist, cute light sticks, and so much more! If you are a BLINK, you will certainly break your budget trying to gett everything ranging from cute photocards, accessories, or dolls.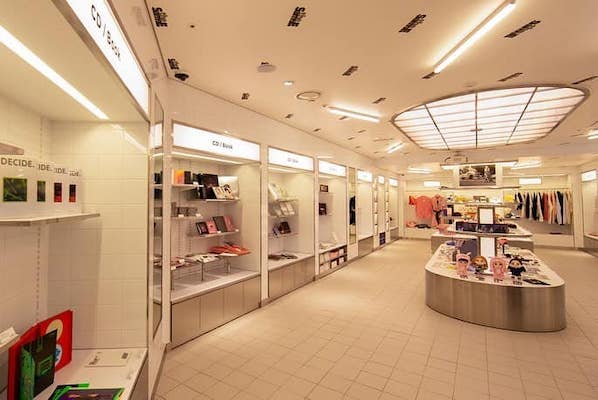 It's a store that's not just about stationery or accessories type of merchandise. There is some beautiful clothing in the store like short sleeves, long sleeves, crop tops, and even bathrobes.
In the Ice Cream section, you will find portable fans, sandals, t-shirts, and more merchandise.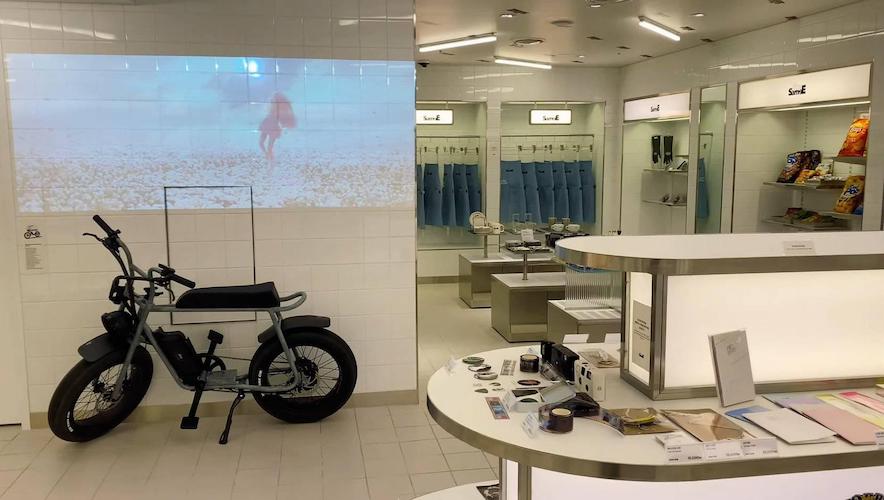 Another corner boasts of TREASURE's merch including TREASURE MAP EP.47 (a sporting event with kids), pastel colored cute accessories, masks, socks, and even a toothbrush.
There are BIGBANG members' figurines that are super-detailed. As there is no price tag attached, we assume they are quite expensive.
G-Dragon's PEACEMINUSONE is also on display in the store. It's a cool and chic brand of streetwear from the YG artist.
But, overall, you will see that most of the merchandise is of BLACKPINK and TREASURE. Don't worry if you are fan of other YG artists as they plan to put more items in future.
Where is this Korean cafe?
YG Entertainment's "the SameE" is in front of the company's new building in Hapjeong-dong, Seoul.
Address: 서울시 마포구 희우정로 1길 6-3 (6-3, Heewoojeong-ro 1-gil, Mapo-gu, Seoul)
Instagram: https://www.instagram.com/thesamee_official/
Relevant tags: #theSameE #alterego #YGentertainment #더세임 #YG #더세임카페
If you're traveling in South Korea, this is a Korean cafe you can't miss, especially if you're a K-pop fan!
So, add this cafe to your travel itinerary for whenever you are in Korea. There are some delicious treats to indulge while splurging on YG artists' merchandise. And with all this, you might even see your favorite star heading into work! What's not to love!
16,590 total views, 7 views today