Before you travel to South Korea, here is some travel news to help you sort out your plans. And this will ensure that you will certainly not miss out on anything exciting while enjoying and exploring the beautiful cities of Korea!
Travel News in South Korea
Making Reservations for K-Performances is Easier
Tourist Information Centers in Korea now offer assistance to international visitors in booking K-performances. This new service aims to make it easier for non-Korean speakers to experience Korean performing arts.
The information centers can provide information and book tickets for a variety of performances, including musicals, plays, and non-verbal shows. After booking, visitors will receive a booking voucher, which they must present at the ticket booth to purchase tickets. If visitors cannot attend a performance after booking, they must contact the information center at least 3 hours before the show begins.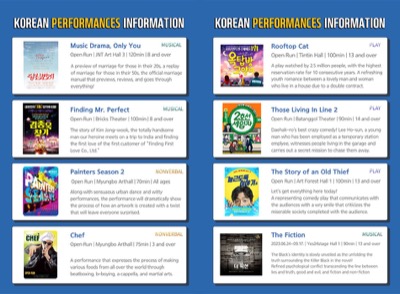 K-performance guide and booking assistance are available at the following Tourist Information Centers:
Korea Tourism Organization Seoul Center (4F Medical Tourism Information Center / 5F Tourist Information Center)
Incheon International Airport (Terminal 1 East Wing & West Wing Tourist Information Centers, Medical Tourism Information Center / Terminal 2 Tourist Information Center)
Cheong Wa Dae Sarangchae (Information Desk)
This new service is a great way for international visitors to experience Korean culture. With the help of the Tourist Information Centers, they can easily book tickets to a variety of performances and enjoy a truly memorable experience.
K-Beauty Summer Sale
The Korea Summer Beauty Sale is back to celebrating the Visit Korea Year, where tourists can experience the best of K-beauty and Korean culture. It is running from now until August 20, 2023, and offers visitors a wide range of benefits and activities.
The festival is organized by the Ministry of Culture, Sports, and Tourism and the Visit Korea Year Committee. Over 175 companies have volunteered to participate, including K-beauty brands like CJ Olive Young and LG Life & Health, beauty-related businesses, duty-free shops, and shopping centers.
Some of the main events of the festival include:
A roundtrip ticket to Korea sweepstake from Incheon International Airport
An up to 55% off sale at the HDC Shilla Duty-Free Shop
A K-beauty kit giveaway with a purchase of 100,000 won or more at Olive Young
A foreigner-exclusive beauty class at Lotte Department Store
Up to 80% discount on K-beauty products from Creatrip for travelers from Japan, Hong Kong, and Southeast Asian countries
Please visit the event's official website for more information on the brands and companies participating in the Korea Summer Beauty Sale.
Event period: July 20 – August 20, 2023 
Visiting Seoul in Metaverse
Zepeto, a metaverse platform that allows users to create 3D avatars and explore virtual worlds, has released a new themed world called "Building Seoul." The world is based on the city of Seoul, South Korea, and allows users to explore iconic landmarks such as Cheong Wa Dae, Gyeongbokgung Palace, and Gwanghwamun Gate.
In addition to exploring the city, users can create their buildings worldwide and become "Seoul Master." They can choose from various building types, including houses, shops, and businesses. They can also customize the appearance of their buildings to match their style. The "Building Seoul" world is a great way to learn about Korean culture and history. It is also a fun and creative way to explore the city of Seoul.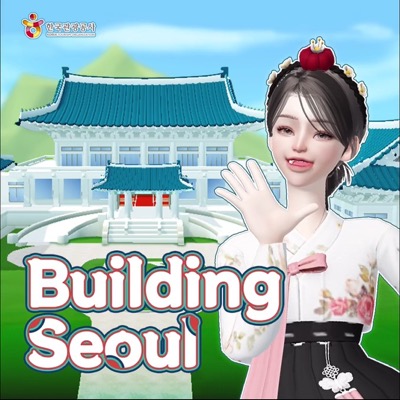 The metaverse app started with Cheong Wa Dae, but it plans to expand and include new Korea-based themed worlds throughout the rest of the year. These worlds will allow users to experience a range of K-culture, from music and dramas to beauty and fashion.
Related Posts
391 total views, 7 views today