Dancing to "You, I Happened to Meet," BTS Suga and Jimin showcase the beauty of Daejeon City in their promotional video. From Hansaemdaegyo Bridge, Indong Market, and Hanbit Tower to even its Subway Station and Government Complex, there is much to experience in Daejeon City. So, if you plan to visit the Rock 'n Roll Daejeon City, here are some recommended places for you to go.
Recommended Places in Daejeon – BTS Suga and Jimin Promotional Video
Noodle Soup Restaurant
Daejeon is known as the home of kalguksu. So, your visit won't be complete without trying out some noodle soup restaurants.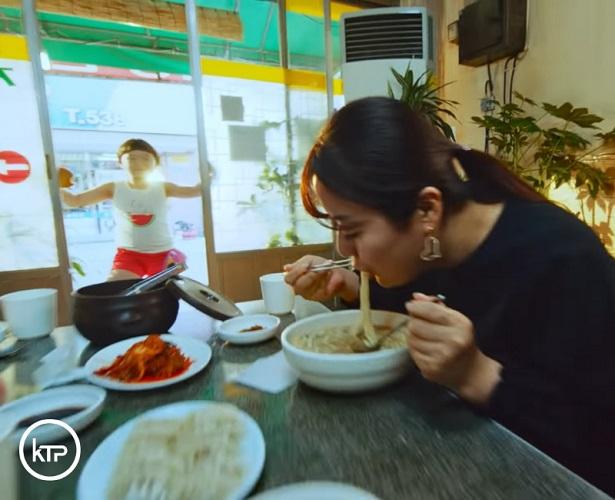 Hansaemdaegyo Bridge
The best time to enjoy the beauty of Hansaemdaegyo Bridge is on the weekends during the sunset when it becomes livelier. Meanwhile, at noon, you can explore the Daejeon Expo Park located nearby.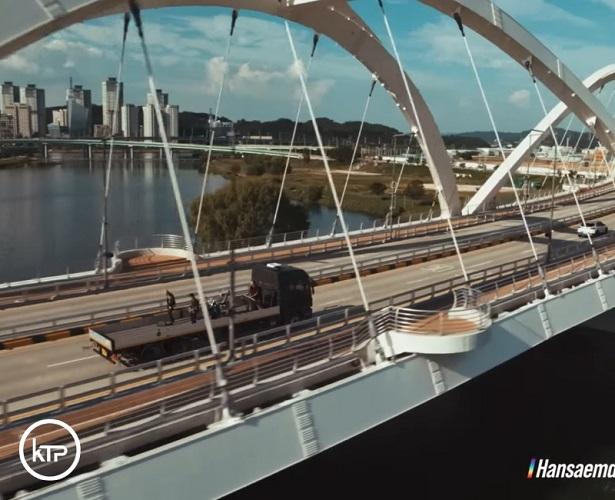 Address: 480 Daedeok-daero, Yuseong-gu, Daejeon, South Korea
Hanbit Tower
The Hanbit Tower is the representative tower of Daejeon World Expo, located in the Daejeon Expo Park area that you have to visit.
Established following the closing of the Daejeon Expo in 1993, we can do many activities at the Daejeon Expo Park. Besides the Hanbit Tower, you can also visit Daejeon Expo Memorial Hall, World Expo Memorial Museum, and Daejeon Traffic Culture Institute.
Operating hours: Tuesday-Sunday 9:30 AM – 12:00 PM, 1:00 – 5:40 PM (closed on Mondays)
Admission Fee:
Adult KRW 2,500
Teenagers KRW 2,000
Children KRW 1,500
Address: 3-1 Doryong-dong, Yuseong-gu, Daejeon, South Korea
Indong Market
To feel the actual experience of Daejeon people's daily lives, the Indong traditional market is the perfect recommended place to visit. With its retro atmosphere, you will feel like local.
Address: 701-9, Daejeon-ro, Dong-gu, Daejeon 34633 South Korea
Daejeon Convention Center (DCC)
Opened on April 21, 2008, Daejeon Convention Center or more popular known as DCC is the biggest venue among others in the convention complex in Daejeon. Its grand ballroom can hold up to 2,000 people and the exhibition hall up to 2,600 people. Additionally, DCC also has 24 professional meeting rooms including eight medium-sized meeting rooms and four exhibition halls on the first floor.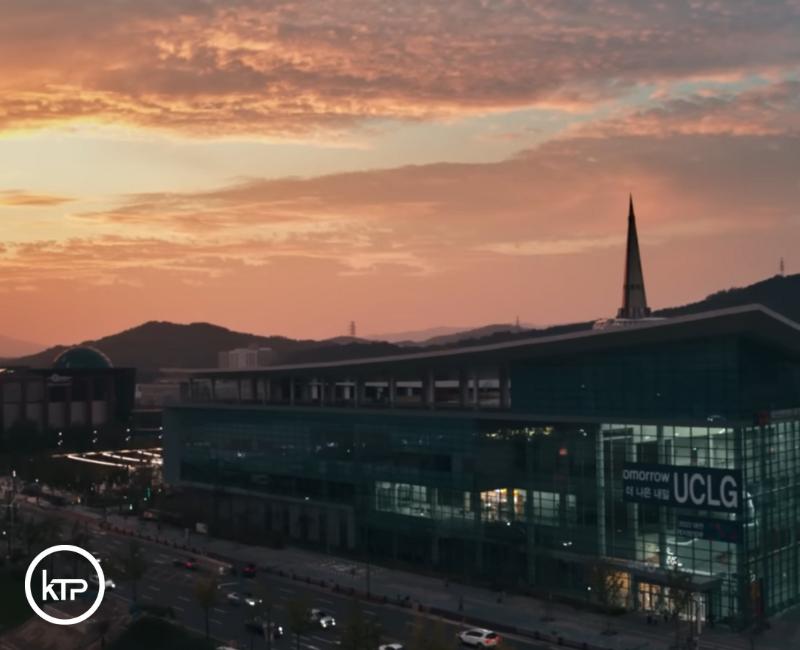 Address: 107, Expo-ro, Yuseong-gu, Daejeon
Other recommended places to visit in Daejeon City
Daejeon Traffic Culture Institute
If you are traveling with kid(s), Daejeon Traffic Culture Institute is a perfect place to visit. The building consists of 3 floors where visitors can learn about traffic safety and transportation history.
On the first floor, we can learn in the transportation museum, see the 3D Media Education Center, and join Quiz activities. Meanwhile, on the second and third floors are Traffic Safety Simulation Experience Program and Traffic Safety Literature Education Center. And at the outdoor, there is a mini-train course.
Admission Fee:
Adults (20-64 years old) KRW 3,000
Teenagers and Children (5-19 years old) KRW 2,000
Senior citizens (65 years old and over) KRW 2,000
Address: 480, Daedeok-daero, Yuseong-gu, Daejeon
National Science Museum
Daejeon is also known as the largest science center in South Korea. So, why don't you visit the National Science Museum in the Daejeon Expo Park area?
You can learn Korean natural history, industrial technology, the cosmos, human biology, and many more, as well as an interactive experience hall at the permanent exhibition galleries. Not only that, but you can also experience the rideable magnetic levitation train created for the '93 Expo and illustrating the development of this technology.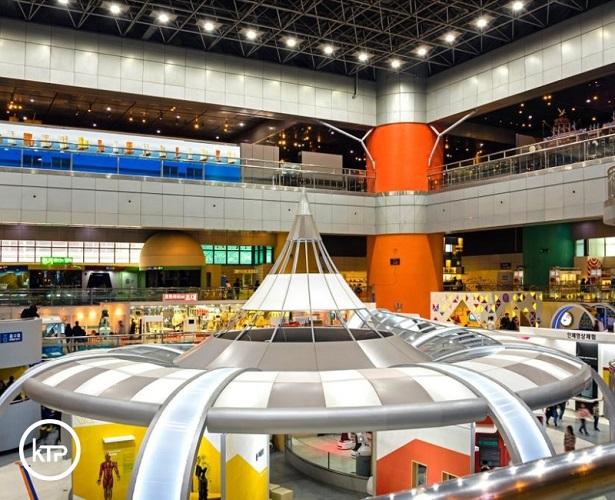 Note: National Science Museum is closed every Monday. (If Monday is a national holiday, it is open to the public)
Address: 481 Daedeok-daero, Yuseong-gu, Daejeon, South Korea
Daejeon Expo Aquarium
If you love sea creatures, we recommend you visit Daejeon Expo Aquarium. The combination of the beauty of sea creatures and "The Legendary Sea in Greek Mythology" media art will awe you.
Compared to the Lotte tower in Seoul, the Daejeon Expo Aquarium is pricier. However, there are lots of things you can enjoy in this aquarium. You'll need around one hour to explore the whole aquarium and see approximately 3,000 kinds of sea creatures. Moreover, you can have the chance to experience real-life mermaid performance.
Operating hours:
Monday-Thursday: 10:30 AM – 8:00 PM (Last Entry 7:00 PM)
Friday-Sunday: 10:30 AM – 8:30 PM (Last Entry 7:30 PM)
Monthly closure: every one Monday per month.
Ticket Price: KRW 25,000 (they often have promotions events when they discount the ticket price or offer giveaways)
Address: 3-1 Doryong-dong Yuseong-gu Daejeon, Shinsegae Art&Science B1
Currency Museum of Korea
While you are in Daejeon, take the chance to visit The Korea Minting and Security Printing Corporation. In addition, you can learn more about the Korean currency, Won at the Currency Museum of Korea at Gwahak-ro, Yuseong-gu.
There are more than 120,000 pieces to check out, set up in three main exhibition halls for the history of coins, the history of banknotes, and an intriguing exhibition about anti-counterfeiting measures down the years.
Operating hours: Tuesday-Sunday 10:00 AM – 5:00 PM (closed on Mondays)
Address: 80-67 Gwahak-ro, Yuseong-gu, Daejeon, South Korea
Yuseong Hot Spring
One of recommended places you should NOT miss in Daejeon is the famous Yuseong Hot Spring. Located in the center of Daejeon, Yuseong Hot Spring is a public natural hot spring with 100% hot spring water free to access. The hot springs differ in depth, between 215 and 450 meters deep, and have various minerals.
Before the pandemic, Yuseong hot springs usually opened all year round from 7:00 AM to 11:00 PM. However, during the pandemic, it was closed to prevent the spread of the virus. So, if you plan to visit Yuseong hot spring, it'd be better to check whether they are open.
Address: 552-5 Bongmyeong-dong, Yuseong-gu, Daejeon, South Korea
Are you ready to rock 'n roll in Daejeon?
More to read about traveling to Daejeon:
2,576 total views, 7 views today