The Busan Tourism Organization will promote its best tourist highlights by launching a new Korean web drama series, "VB Travel," this month. Check out the details of the upcoming web series below.
Busan Tourism Organization to Release Korean Web Drama Series "VB Travel" to Promote Busan City Highlights
"VB Travel"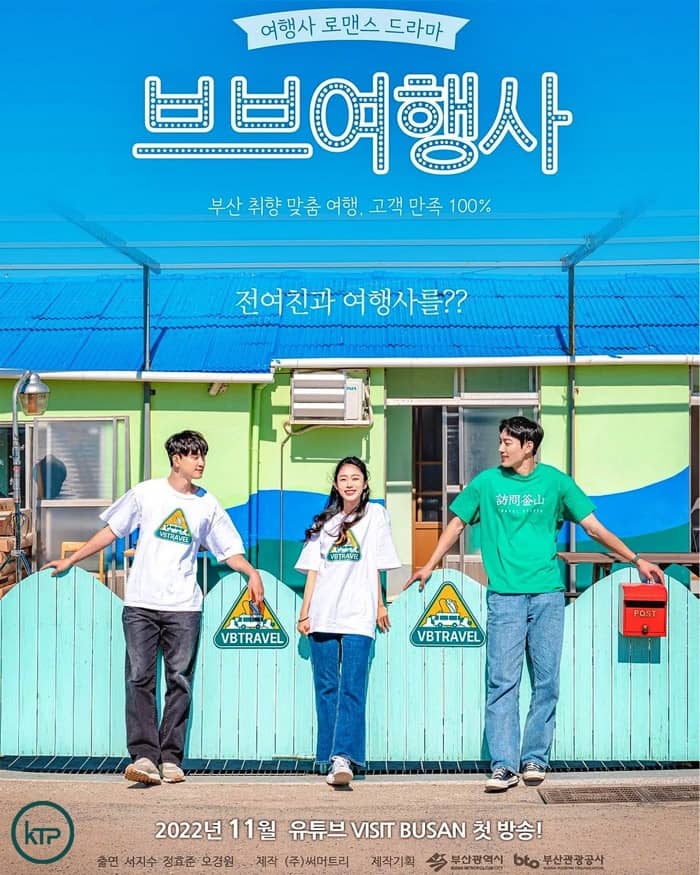 The Busan Tourism Organization will release a new rom-com web series dubbed "VB Travel." This drama will follow the story of three best friends who are passionate about running a travel agency to attract foreign tourists, such as Southeast Asia, where the craze for K content is on the rise.
The web series "VB" will be starring Seo Ji-soo (a former member of disbanded girl group Lovelyz), Jeong Hyo-jun, and Oh Kyung-won. Moreover, various characters will appear and depict them traveling in Busan realistically. Like, a couple in their seventh year, a popular YouTuber, and a rock band that is about to break up.
It will also highlight Busan's best travel destinations. Such as Jeonpo Toolgil, Gijang Market, Bupyeong Kkangtong Market, Yeongdo Marino Camping Site, Eulsuk Island, Ilgwang Beach, and Imrang Beach.
Premiere Date
The web drama series that will show the best attractions in Busan will premiere on November 17, 2022. It will be available on the organization's official Visit Busan YouTube channel every Thursday and Friday.
In addition, if you watch the weekly web drama series and leave a review in the comment, you will have a chance to win a prize through a random lottery.
The Busan Tourism Organization claimed their previous promotional web drama series, "The Law Against Outsiders' Love," was very successful. This short web drama starred SF9's Chani and former IZ*ONE member Chaeyeon.
It tells the story of a couple who run away from the detectives because they infiltrate and travel to Busan, where the law prohibits outsiders from having a romance in the city.
They hope the upcoming web drama series will also be popular among the younger generation and foreign travelers, especially those who are interested in K-content.
Stay tuned at Koreatravelpost for more exciting news about K-content and places in Korea.
In the meantime, please watch the web drama series "VB" teaser below.
More to read about Kdrama locations and Busan:
Source: 1
4,125 total views, 5 views today