People often assume Gangnam is the most popular and luxurious area where Kpop idols and top Korean stars reside. However, Kpop idols and stars like BTS, BLACKPINK, G-Dragon, and Lee Jong Suk prefer to live in this area of Seoul instead of Gangnam. Let's explore where they choose to live and why.
Kpop Idols and Korean Stars Choose to Live in Hannam-dong – Reasons?
Korean top stars like Kim So Hyun and Kpop idols such as BTS Suga choose to live in Hannam-dong, Seoul. There are many to consider before purchasing a place to live, but we can identify these six reasons for their decision to live in Hannam-dong.
1. Perfect View of Seoul
Situated in close proximity to the Han River, Hannam-dong is a perfect place to value a gorgeous view of Seoul. Moreover, it also offers a view of Namsan Tower and the mountains. What aa perfect place for busy Kpop idols and stars to rest after their hectic schedule.
2. Prime Locations
Hannam-dong is just across the river from Cheongdam-dong and Garosugil (Sinsa-dong) and a mere 15-minute drive to Gangnam. Moreover, Hannam-dong provides access to three of Seoul's main highway bridges, connecting the Gangnam and Gangbuk areas.
However, although it's located at the heart of Seoul, Hannam-dong has only a few office buildings or shopping areas, which means there will be less human traffic. So, it can be why Kpop idols and stars choose to live peacefully at the center of Seoul after their busy schedule.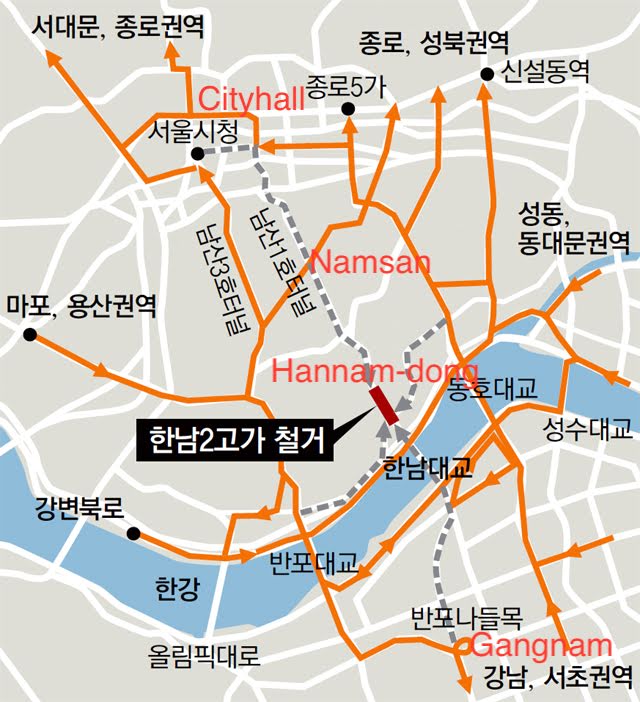 3. Access to Prestigious Schools
One of the reasons why Kpop idols and stars choose to live in Hannam-dong, Seoul might be related to the future. Hannam-dong puts you in the district with renowned international schools such as Yongsan International School of Seoul (YISS), British Education Korea, and Seoul German School. The former is a top-rated international school, being considered one of the top 3 international schools in South Korea alongside Korea International School and Dwight School Seoul.
4. Various Trendy Facilities
Not only can you appreciate the beauty of mother nature, but in Hannam-dong, you can easily access the beauty of the arts. Various museums are located in this area, including LeeUm and D Museum, both known for contemporary art and trendy exhibitions. Additionally, it is where the famous Banyan Tree Club and Spa is located, a popular retreat for many of the rich and famous.
5. Growing 'Hipster' Area
With many up-and-coming chefs choosing to put down roots in the affluent district, you can find a variety of indie restaurants in Hannam-dong with long queues every day of the week. Local indie designers also have set up shops along the hilly area of the neighborhood. However, the quiet area can be hard to get to without a car, and most have to trudge along on foot.
6. Feel Like Partying?
While offering privacy and peace to its residents, Hannam-dong also grants access to the popular nightlife district of Itaewon. The stark contrast between the two neighborhoods may give you whiplash. Itaewon is known for being a melting pot of cultures, with authentic foods from different cultures and many foreigners living there. Large-scale bars such as Fountain and Proust are also located here.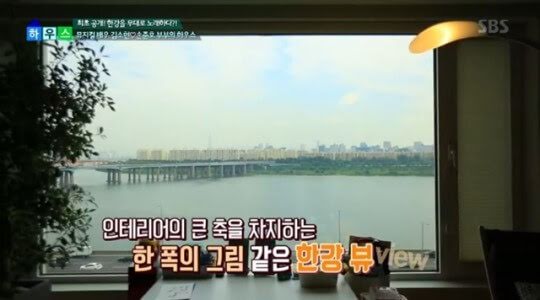 Who Live in Hannam-dong?
Kpop idols and Korean stars who live in Hannam-dong include BTS, EXO, Girls' Generation, G-Dragon, T.O.P, Taeyang, BLACKPINK Jennie, Lee Jong Suk, Psy, Rain, Kang Daniel, SHINee Key, Park Ye Jin, Kim So Hyun, Lee Hyori, Ha Ji Won, Han Hyo Joo, Shin Min Ah, and more.
More to read:
1,190 total views, 7 views today