Tidal Flats or Getbol in Korean, is one of the most productive and species-diverse ecosystems in the world and is now inscribed in the UNESCO World Natural Heritage List. 
Korean Tidal Flats or Getbol (갯벌) are unique macrotidal flats where typical embayed tidal flats turn into open-coast tidal flats during the monsoons. They have an iconic characteristic of being an island-type tidal flat ecosystem with unique geomorphological and geological features. This is a result of macrotidal currents that change directions every 6 hours.
They are located on the southwest coast of Korea and include four significant regions – Seocheon Getbol, Gochang Getbol, Sinan Getbol and Boseong-Suncheon Getbol. Out of these, The tidal flats in Sinan cover a large area of around 1,000 square kilometers. Other tidal flats are much smaller, covering 60 square kilometers.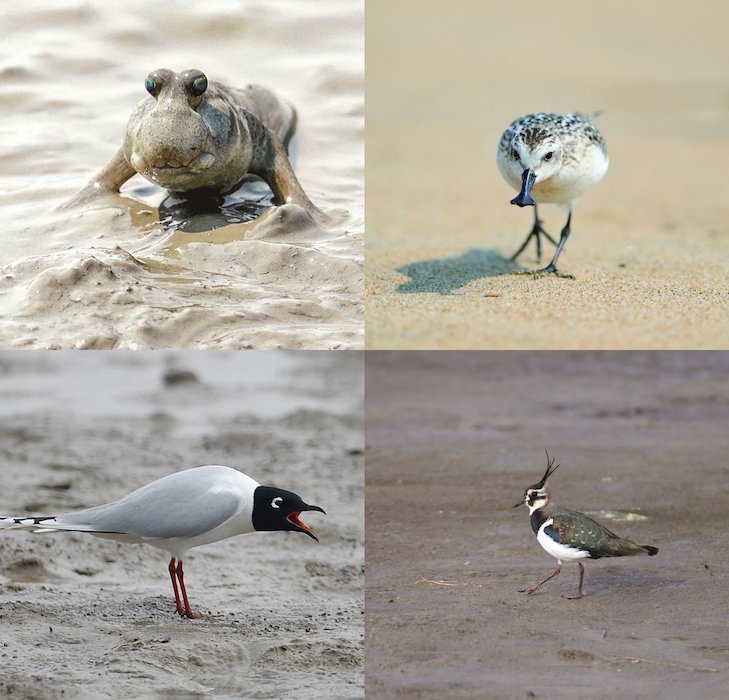 The Korean tidal flats are home to 2,150 species of flora and fauna. There are 47 indigenous species, including 22 water birds that are on the verge of extinction and five endangered marine invertebrates. It is also a critical habitat for 118 migratory bird species. They are one of the most productive and diverse ecosystems in the world. These wetlands along the southwestern coast of Korea are a vital feeding and breeding site for millions of birds and animals, including several species that are globally threatened with extinction.
Seocheon Getbol 
Seocheon Tidal Flat is an open tidal flat directly linked to the ocean. This ecosystem is composed of a combination of sand and/or muddy sand flats. It is an important site for migratory birds and as a breeding ground for fish. It's not just a protected reserve for flora and fauna but it also protects the coast from typhoons and waves.
Gochang Getbol
These tidal flats are like a very long beach with significant high tide and low tide. Gochang Tidal Flat Wetland is located in Gomso Bay and is one of the important tidal flats for migratory waterbirds along the west coast of Korea. 
Sinan Getbol 
There are many tiny islands in Sinan County and Sinan Tidal Flats are the Wetland Protected Area of the Republic of Korea. The views are beautiful all around with rippling blue sea, endless lines of salt pans, green hills, and the rapeseed swaying gently in the wind.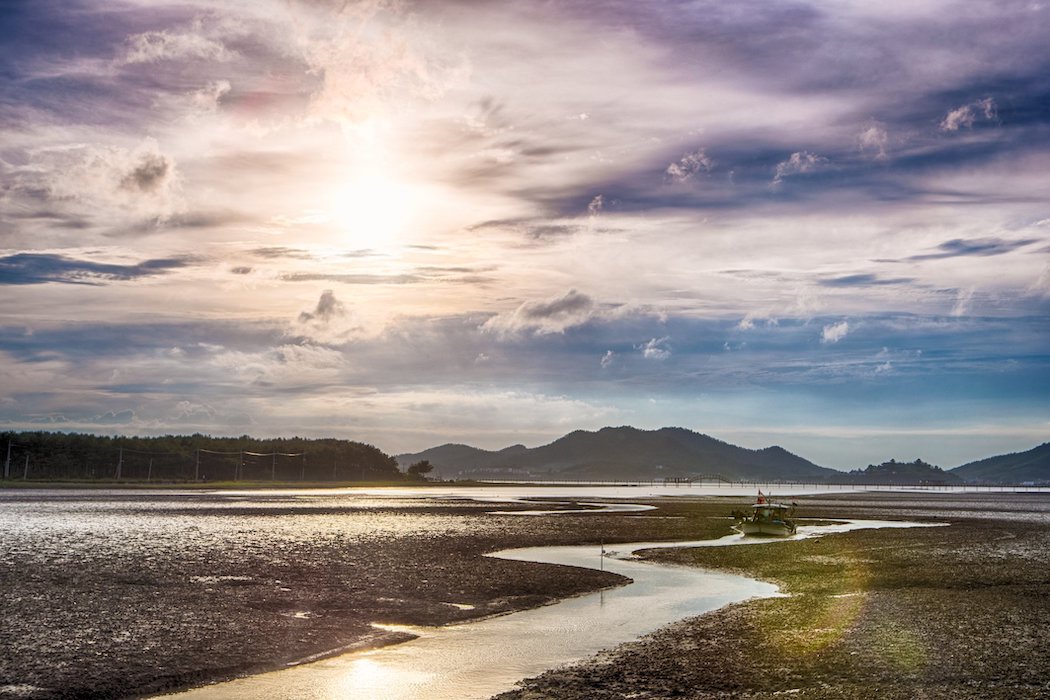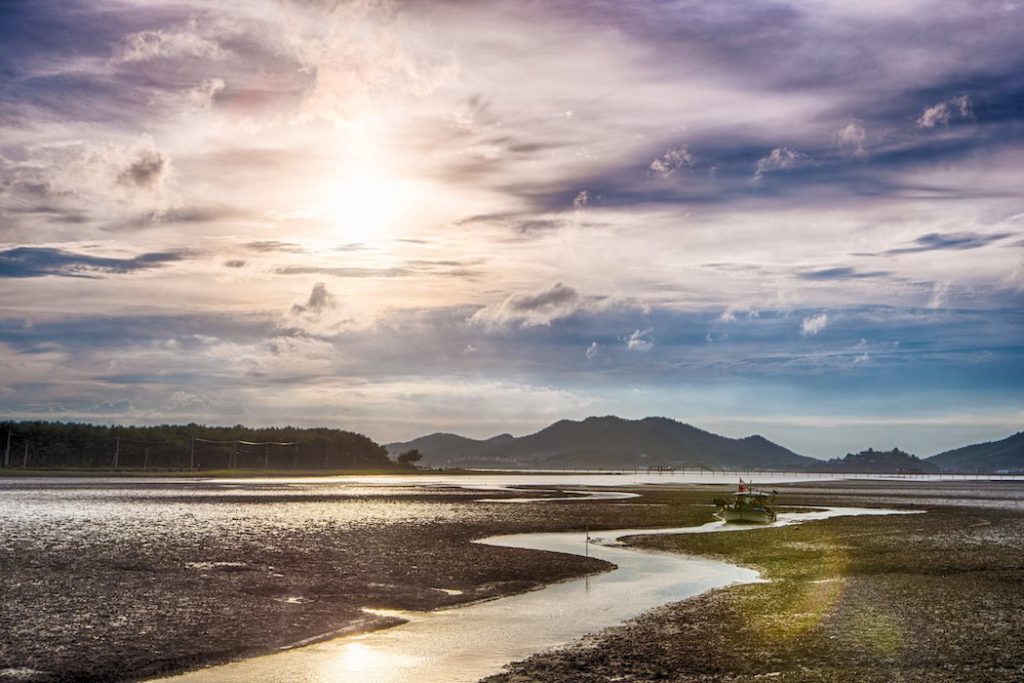 Boseong-Suncheon Getbol
Suncheon Bay Wetland Reserve offers a respite from the city life while you get to enjoy the tidal flats. The endless views of tidal flats and reeds make up for a picturesque sight and an unparalleled view. The Suncheon Bay Ecological Park is like an Ecological Disneyland with wooden pathways, boat tours, restaurants, and a big museum. You can observe the tidal flats from an observatory. The upper floor of the observatory has free high-powered viewers which can help to see far away birds.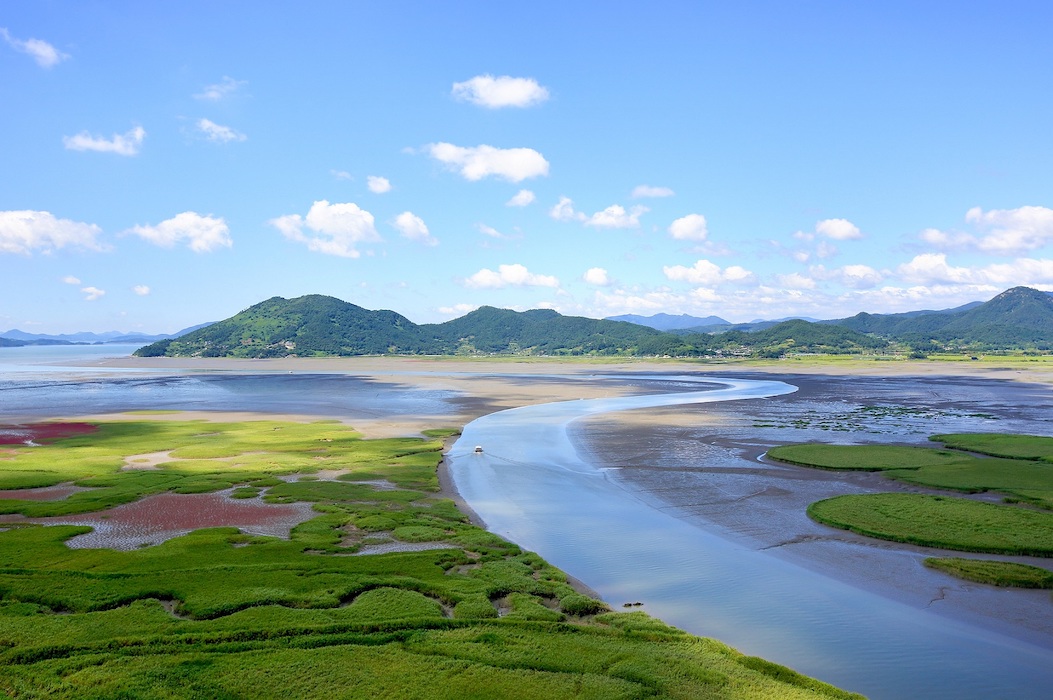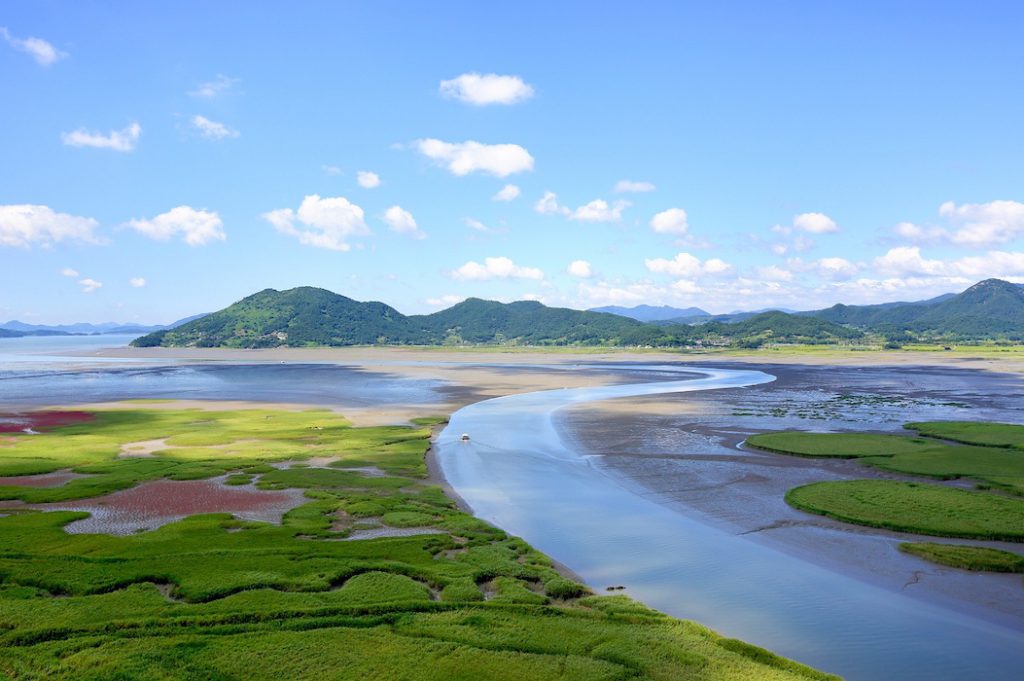 Korean Tidal Flats are now on UNESCO's World Heritage List
South Korean tidal flats are now a part of the UNESCO World Heritage List. According to the committee, the tidal flats are one of the world's most important habitats for biodiversity maintenance and offer an "outstanding universal value" for providing a stopover for migratory birds.
With the addition of tidal flats in the UNESCO World Heritage List, there are 15 sites from Korea in the list. They are the second Natural Site from Korea after Jeju volcanic island and lava tubes. 
Others on the list are Cultural Sites, including North Gyeongsang Province, Seokguram Grotto and Bulguksa Temple in Gyeongju, Changdeok Palace and Jongmyo shrine for deceased kings and queens of the Joseon dynasty (1392-1910) in Seoul.
Check out related tags on Twitter for updates: #Getbol #KoreanTidalFlats #UNESCO #WorldNaturalHeritage #갯벌
10,511 total views, 7 views today