A Korean bathroom can be a minefield for encountering culture shock in Korea. Here are a few things that might stump you when it comes to hygiene in South Korea!
Culture in Korea is dynamic, fun, and so different from what you are used to! But, all cultures are different, and if you are traveling to South Korea, there are some things that you need to understand before traveling. And the Korean bathroom is one of them!
Garbage Cans for Disposing Used Toilet Paper
Flushing of used toilet paper is not the norm! It can lead to a clogged toilet, especially in some older buildings. You will be able to see signs attached to the walls of the bathroom, asking you to throw the used toilet paper in the garbage can. These cans are placed on the side of the toilet, usually.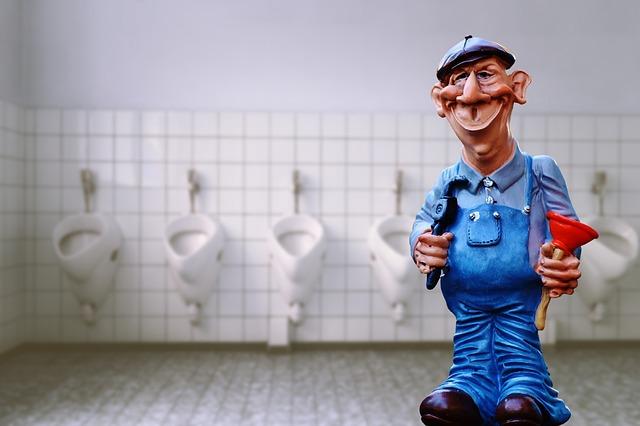 If you feel adventurous, you can always try to flush. You might get lucky, or you might be the jerk who clogged the toilet.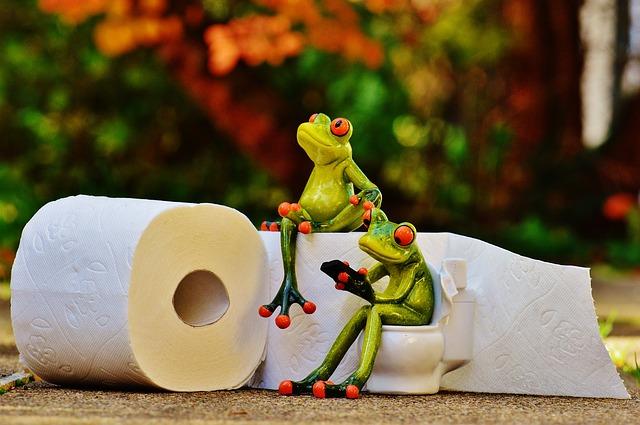 Toilet Paper in Korea
Other than throwing used toilet paper in a garbage can instead of flushing; there are some more things that might surprise you. Some Korean bathrooms will have toilet paper outside the stalls. Some even have it outside the bathroom. And some just won't have any! So, it might be a better idea that you carry toilet paper with you!
Squatters
The Korean toilet bowl is not exactly what you would expect. Instead of having a toilet seat, you'll have to use a squatter toilet. It is essentially a porcelain hole in the floor. These are traditional Korean bathrooms that have been leftover from before the whole country underwent rapid modernization. You will find these mostly in less developed areas of Korea and older buildings across the country. Older buildings have the traditional Korean setup while the newer ones have been upgraded to Western-style toilet bowls.
Some of the squatter-style toilets don't have a flushing device. They will have a bucket of water with a smaller bucket for scooping. Just scoop water into the toilet and let gravity do its work!
Super Advanced Ones
On the opposite end of the spectrum, you have super-high-end toilets. They are always something of a surprise. These Korean bathrooms will have special toilet seats that come with all the possible bells and whistles you could possibly think of or may not even imagine a toilet having some of these features!
The toilet seats are heated, have a bidet with adjustable spout, a dryer, and sometimes even with a little squirt of perfume! Some toilets might also have a small speaker that makes the sound of toilet flushing so that you can do your business without broadcasting to everyone. There are many different buttons on the control panel of the seat and don't just go about randomly pressing them. You might press the emergency call button!
If you are worried about Korean bathrooms, there are basically two things to know. First is always carry toilet paper and secondly, hit the gym so that you can squat!
Public Bathrooms while Roaming in Streets of Korea
In Korea, it is difficult to find public bathrooms in the street. You can use the NAVER Map app to search for the nearest public bathroom. If that's too far, you can run to the closest subway station as it always has a bathroom. Few subway stations may not allow you to use the bathroom without tapping your transportation card, so you need to take that into account.
Another option is to use a nearby café bathroom, which has better hygiene. If you feel uncomfortable just using the bathroom, you can always order a drink, right?
The third option is to use a Korean bathroom of public buildings like hospitals, banks, and tourism information desks.
If you are traveling a short distance via bus or subway, you can get off at the next station and use a nearby bathroom. Trains such as KTX and Saemaul have sections where there are bathrooms. Airplanes, of course, have bathrooms on the front and the back of the plane.
The real concern is when you are traveling on an Express Bus. These buses don't stop in many places. But, what if there is a lot of distance left till the rest stop and destination? No need to hold it in, you can tell the driver, and he will then pull over to the closest stop with a Korean bathroom. Its just that easy and drivers are pretty cool about it.
If you are traveling to South Korea, check out our other guides in the Understanding Korean Culture series.
Did you know, South Korea has a café whose theme is based on 'poop'!
Check out Ddo-Ong Café (Poop Café), Insadong where the fascination with excretion is beyond anyone's comprehension. In case you didn't catch on, 'ddong' is the Korean word for poop. Everything, including the food selection and beverages, match this #2 theme. The menu selection is quite impressive, especially with food and drinks served in poop-themed cutlery.
50,211 total views, 9 views today