The best method to look cool & funky in today's world is to have an on-point selfie game. For great Instagrammable selfies, it is important to have the best Korean selfie app!
When it comes to selfies or Selcas (Korean word for selfies), Koreans have set a new benchmark on the web. They are almost unbeatable in this field!
Here are the best Korean selfie apps that are worth considering!
Foodie – Camera for Life
Foodie initially started as an app for food porn but later transformed into an excellent option for all selfie lovers. Even Korean celebrities like RM of BTS are very much fond of this app!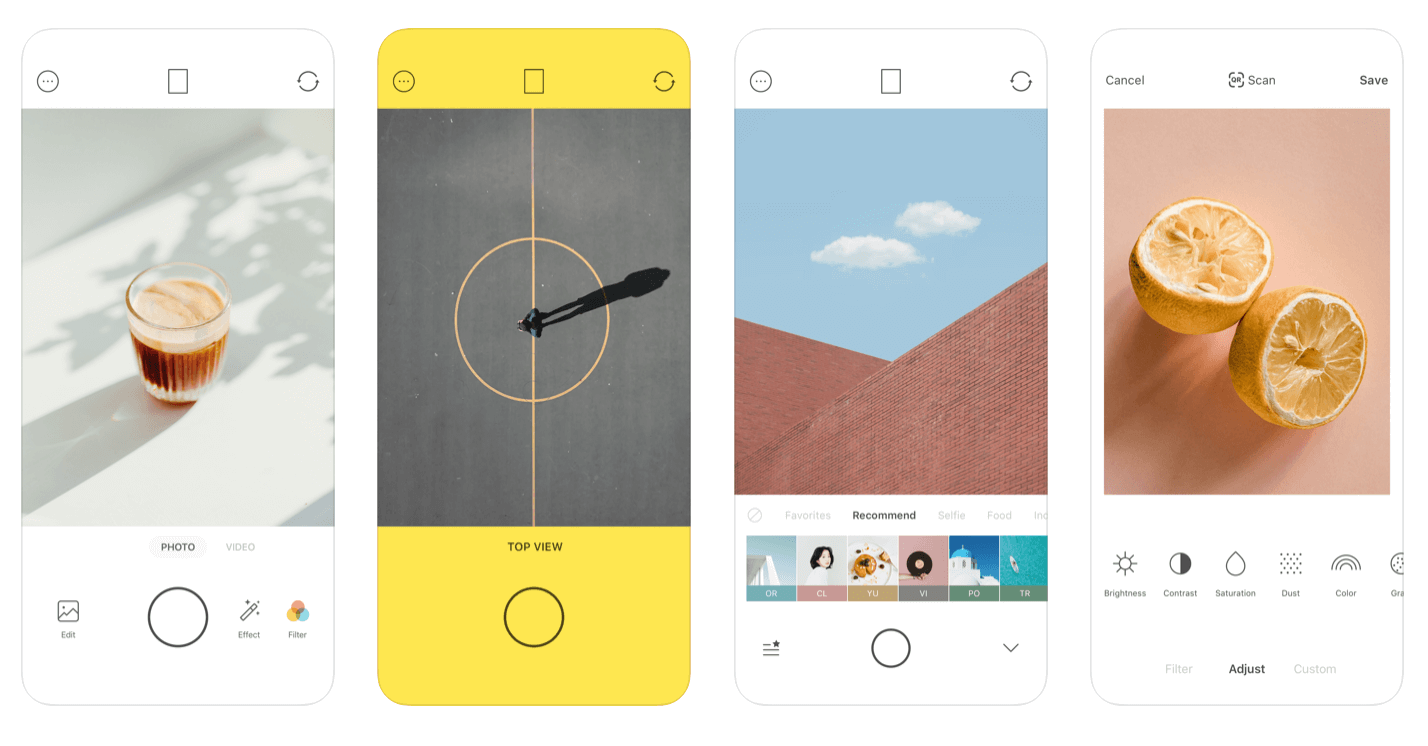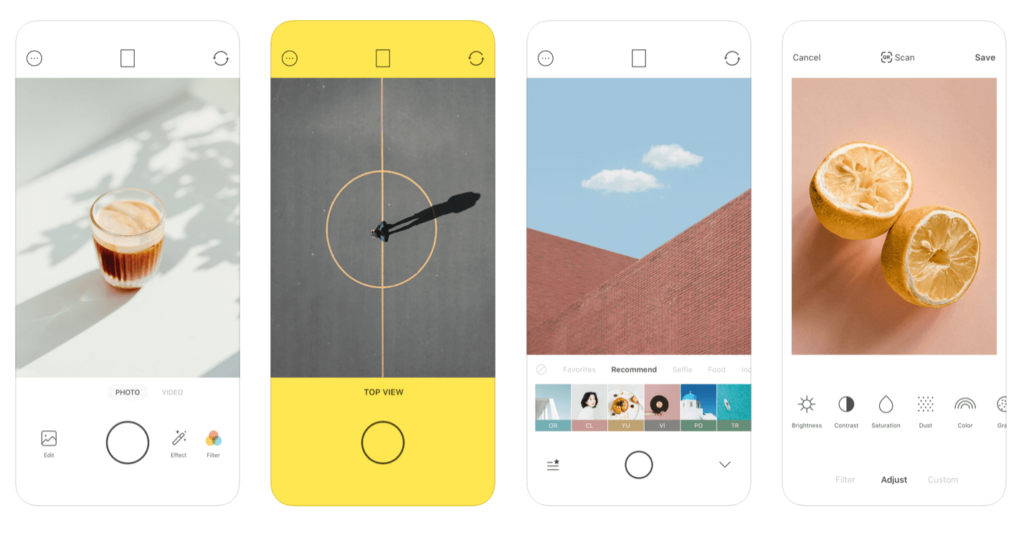 There are over thirty professional live filters & editing options like contrast, sharpen, etc. The latest version of the app allows you to click & shoot pictures & videos in 9:16 ratio. 
The Foodie app enables its users to have an uninterrupted experience with no annoying ads or pop-ups. This application is readily available on the Google Play Store, free of any cost. 
Download the Foodie app here: Google Play | App Store
B612 – Beauty & Filter Camera
B612 selfie app rose to fame with its exclusive bunny ears filter, which became an immediate internet sensation. The application enhances the facial features of the user & gives him or her an utterly flawless look. You can set the correction settings that work with your features.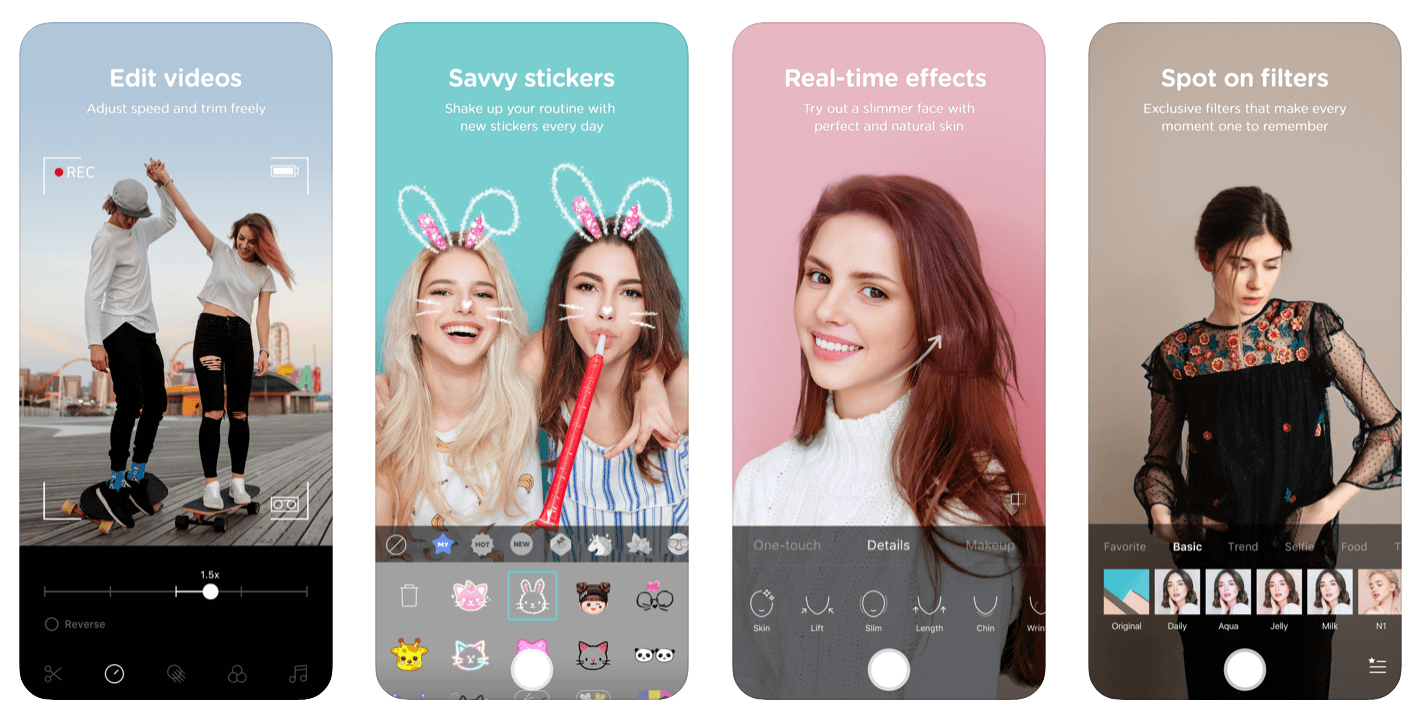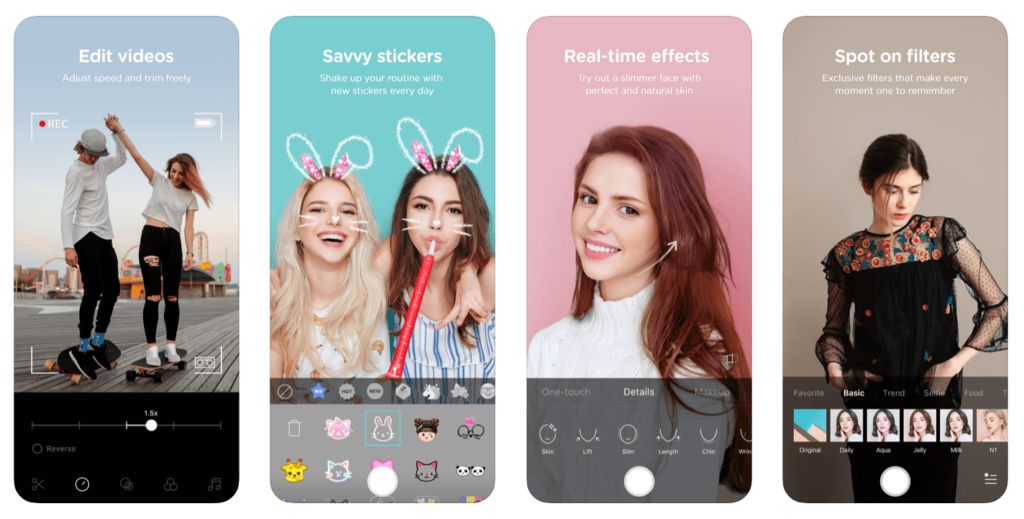 The B612 app also allows you to shoot videos & add soundtracks to it. Users can also download sceneries and put them on his/her selfies to make them look better. The developers of this application have added a studio upgrade to the app very recently. 
The editing tools available on the B612 app let the user enhance and edit the selfies taken in it and even make a collage out of it. As a bonus, it comes loaded with a bunch of cute and trendy stickers.
Download the B612 app from here: Google Play | App Store
KiraKiraPlus
This app's specialty is that it lets its users add that extra bling to their selfies and videos. Not only Korean celebs like Irene Kim, but the app's sparkling effects have also tempted Hollywood big shots.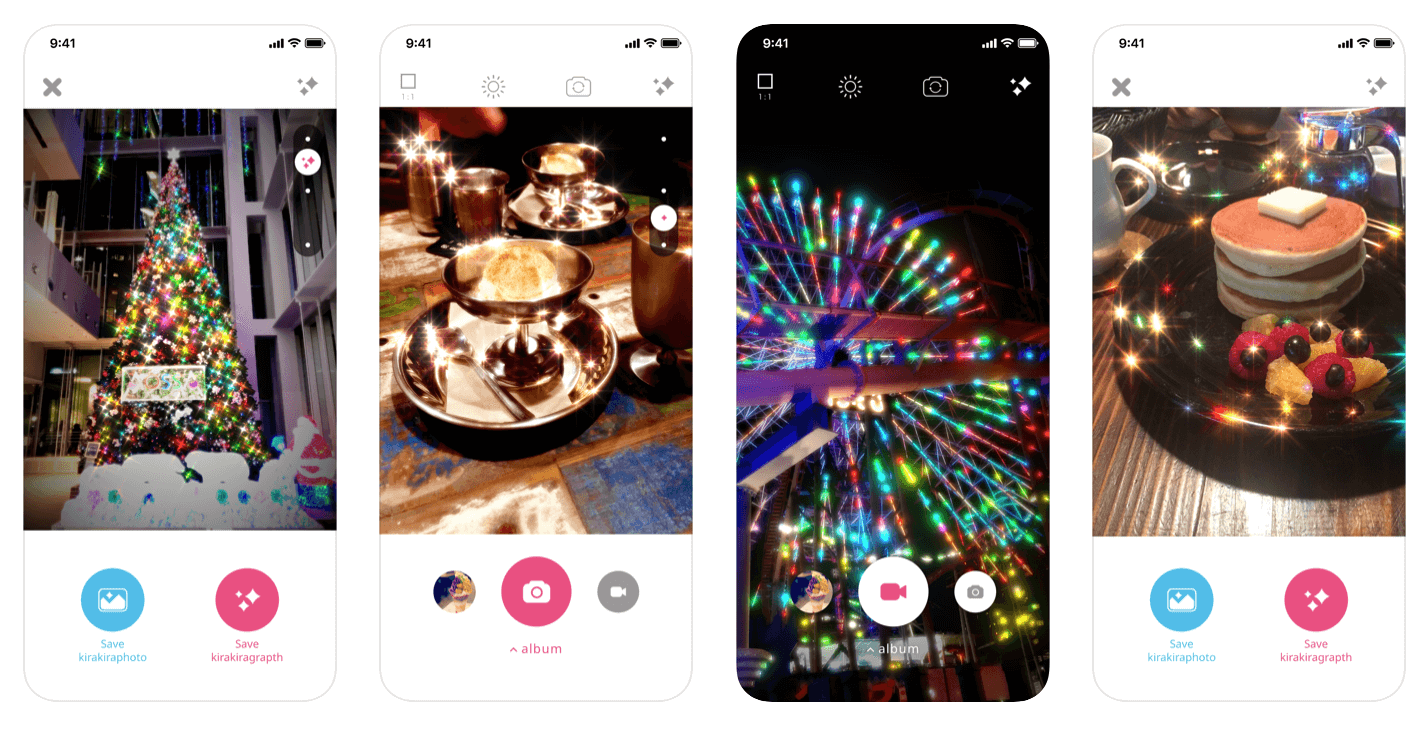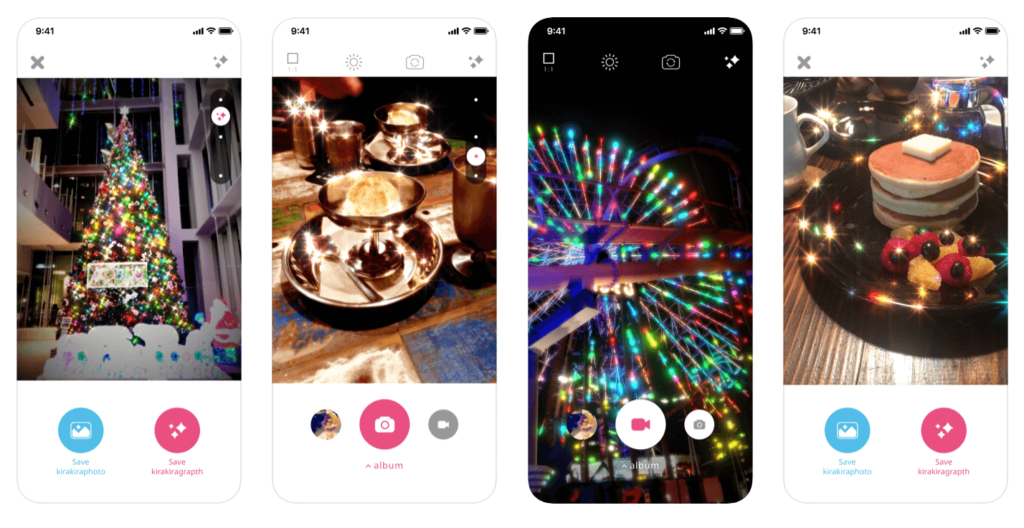 It helps its users click prominent and attractive selfies with shimmering features, adding extra glamour to all the photos taken.
The application also provides its user with a lot of filters. It creates a magical effect in all the selfies.
The app is available on the Google Play store and is used widely throughout Korea.
Download KirakiraPlus app here: Google Play | App Store
Meitu – Status Maker, Pic Filter & BeautyCam
Meitu is another famous Korean selfie app with unique features. Everything is available in this Korean selfie app, from rare filters to artistic photo effects. 
The instant beautification mode allows you to enhance your facial features as much as possible. You can get a perfect nose, sparkly eyes, and much more with just a click. Body retouch tools are also available in this Korean selfie app to make your body look as per your choices in the selfies.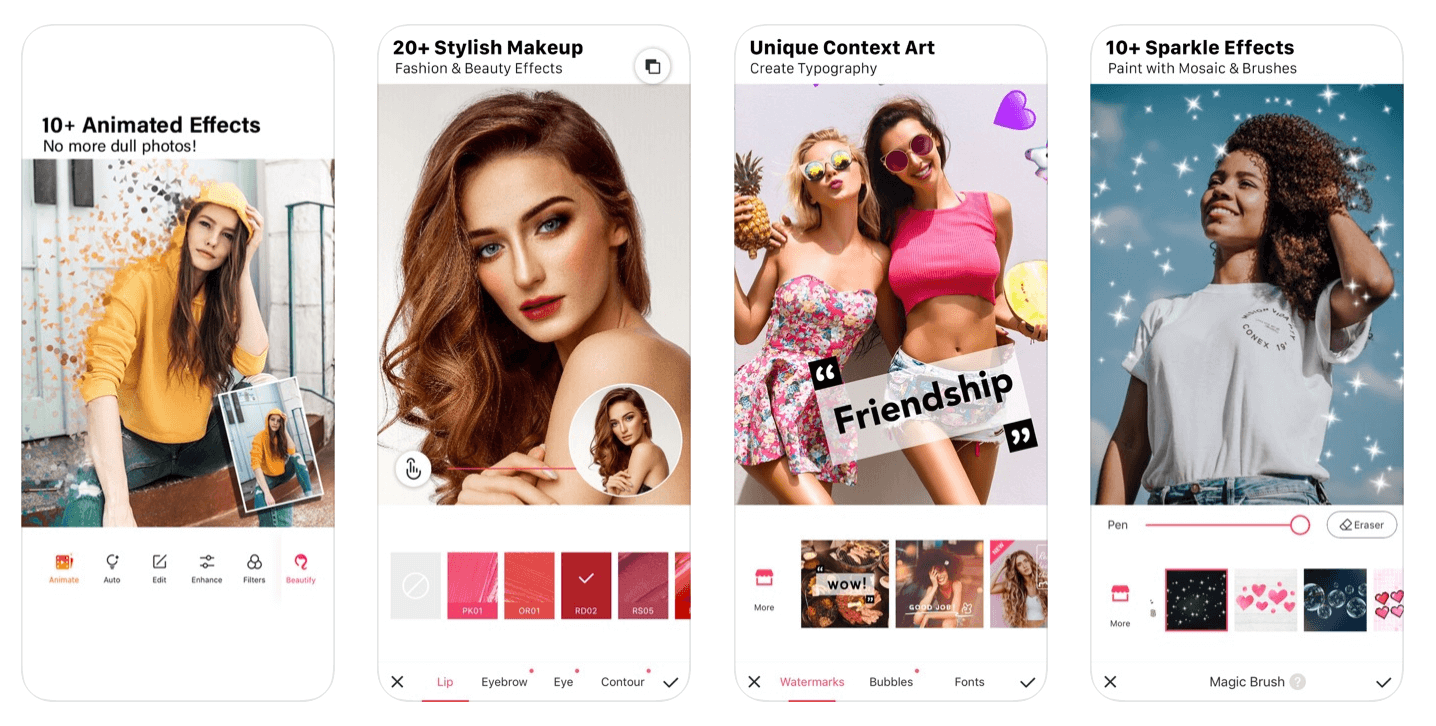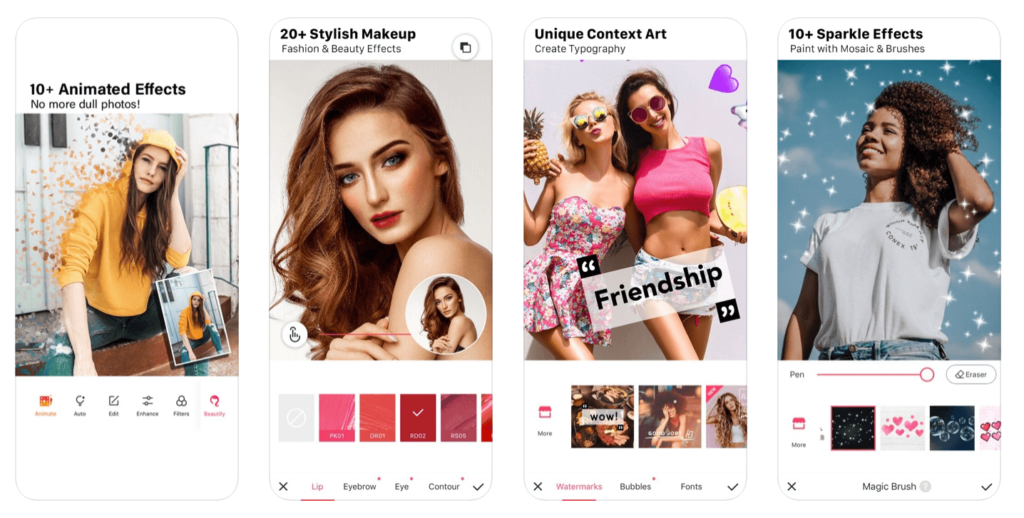 Different illustration options will make you wanna create your own graphic novel! 
The user can also animate their photos with this application to make the selfies even more unique.
Download Meitu app here: Google Play | App Store
Gudak Cam
The name Gudak has been derived from the Korean word 'Gudakdari,' which means outdated. This selfie application has a very different and novel feature – a throwback to 80s. It takes 72 hours to get a single selfie with filters to give the user a feel of the 80's when the photographers had to wait for a while for the photos to develop.


The filters available in this Korean selfie app are also designed accordingly to keep up with the 80s vibe of the app. It is very popular among most Korean celebs & Instagram influencers, including Jennie of Blackpink. 
You can get this application at a minimal price from the Google Play Store. The purchase will be worth it because this Korean selfie app's idea is unique. The selfies clicked with this application are of outstanding texture and stand out in a crowd. 
Purchase Gudak cam here: Google Play | App Store
Final Words
All these selfie apps are the most widely used in Korea. The filters, editing tools & features available are quite interesting, making the user's selfies look stunning. These Korean selfie apps are designed keeping in mind all the requirements of a selfie junkie! 
With these apps installed on your mobile, no one will be able to stop you from having a feed as aesthetic as that of any Korean celebrity!
Have you tried any of these Korean selfie apps? What are your top selfie apps, and why? Let's chat in the comments.
Don't forget to check out these other South Korea travel posts:
Love it? Pin it!