Frozen dumplings from Korean grocery stores are the best way to enjoy your favorite dish from the comfort of your home! The best part, you can even get them online!
We all want to experience the magic of restaurant food at the comfort of our home because, on a logical note, outside food every day can take a toll on your health and pocket. Especially during this pandemic situation where the best thing you can do for your family is to stay at home and take good care of yourself. Though all such conditions limit you, your heart might crave some spicy and tasty dinner. A fantastic option that you can try is Frozen Dumplings from Korean grocery stores. 
Working hard is not always a way to success; you also need to work smartly. Easy to cook delicious, budget-friendly dumplings are available at your local grocery store, then what is the need of risking your life, money, time, and comfort of your home. A perfect remedy for satisfying your hunger along with good food, the good-mood feeling is something that you don't want to miss. Frozen dumplings are an easy microwaveable meal that too with found in a range of varieties. All you need to do is grab one of these dumplings readily available at the grocery store, put them in the microwave, and enjoy your meal for the day.
Mandu basically means dumpling in Korean cuisine. Gohyang Mandu is the first brand that started the practice of frozen dumplings. In the 1980s, HAITAI Confectionary and Food launched, for the first time, ready-made dumplings in the Korean industry, becoming the spearhead in frozen Mandu. These are very common in Korea, found in traditional red and green package. These can be called as representative of Korean Frozen Dumplings as what most Korean think of it when they think of frozen dumplings, and it still holds back its original, classical taste for over 30 years now. You will find ingredients like pork (13%), onion, tofu, cabbages, chives, glass noodles, sugar, sesame oil, and more. Good quality and reasonable price are the features that make these dumplings famous in the first place and still sustaining. 
Chungjungwon Minsok Sonmandu
Chungjungwon has stayed in the food market for a while now, serving goof quality affordable food products. If you're looking for average dumplings, Chungjungwon Minsok Sonmandu should be our go-to dumpling. At a reasonable price, they serve you good quality dumplings. The taste of these dumplings is fairly good.  
Launched by famous food company CJ Cheil Jedang, Bibigo is a renowned food brand in South Korea. Bibigo offers a variety of dumplings. However, out of all, you will find Wang Gyoza in demand. This is because of the amount of protein it serves, along with the stuffed in seven assorted vegetables. The kimchi version of Bibigo Wang Gyoza is another favorite consumer dumplings. What differentiates them from others is they use fresh kimchi, which is apparent from the taste, while the others use fermented kimchi.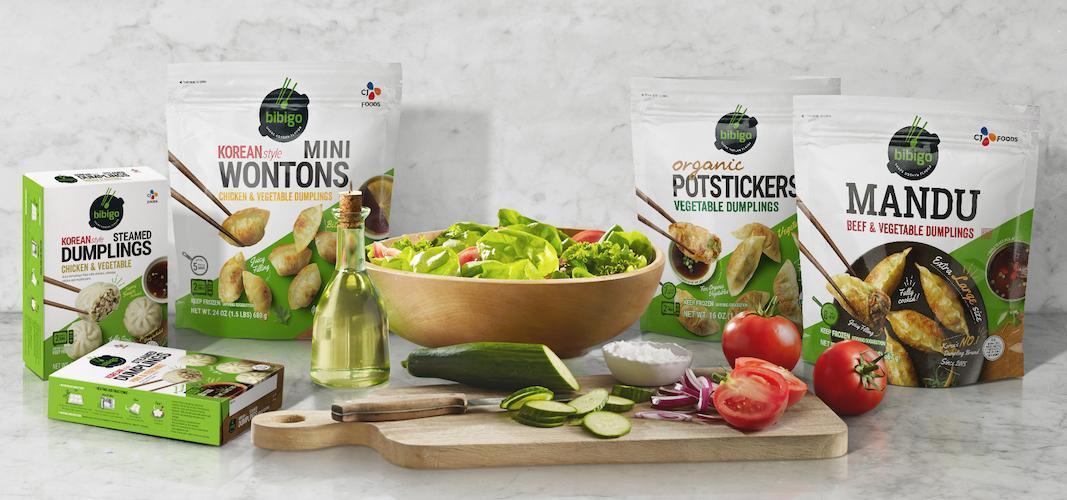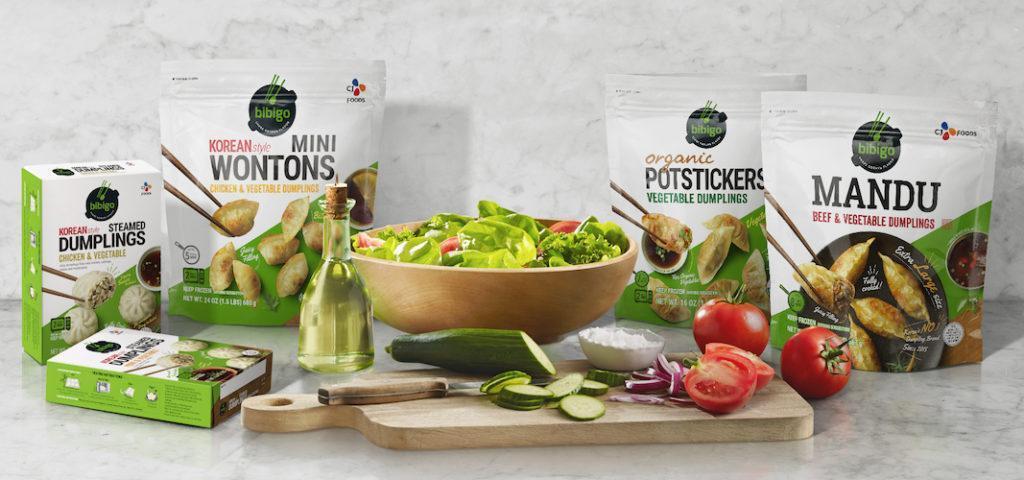 Other flavors of Bibigo Mandu:
HongKong Banjum Mandu
HongKong Banjum mandu's ingredients are what makes it unique and popular. The Seafood kyoja mandu is made with pork (21.56%), shrimp, chicken meat, squid mixed with cabbage, and green onions. Their filling also contains oyster sauce and some flavors to enhance the mix. If you don't mind some artificial seasoning, this is a good choice for you, both in terms of price and quality.
Relatively new brand Pulmuone has gained success rapidly. First appeared on shelves in 2019 has now become one of the big sellers. The secret to this brand's success is its generous filling and delicate, chewy wrapper. In fact, the wrapper being 0.7 mm, it is the thinnest on the market. They also excel in serving meat (33.22%) in more percentage than any other brand does. The vegetables and other ingredients in these dumplings are nutrient-dense; they have cabbage, mushroom, oyster, onion, garlic, ginger. The honesty of the company at not hiding any sketchy ingredients, omitting MSG, generously filling in ingredients is the reason behind their upscaling production.


Flavors of Pulmuone Mandu:
With that, we came to the end of our top five frozen dumplings that can be found readily at your local Korean grocery store. You can also order online if the pandemic situation restricts you from going out. And don't be disappointed if you don't get the exact same brand. There are other brands which are also very much dictate the dumpling industry.
22,816 total views, 7 views today