Try these hanbok rentals in Seoul for a princess-like experience while enjoying the beautiful sights and rich cultural heritage of the capital city of Korea!
One of the most memorable ways to explore Korean culture is to rent a hanbok in Seoul. Imagine touring historical landmarks while dressed like a Joseon-era princess, and you'll understand why the Korean Hanbok Experience in Seoul is so popular. Hanbok is not only an excellent method to capture great shots, but it is also an excellent opportunity to learn about Korean history and culture. If you decide to wear Hanbok, it is strongly recommended you learn as much as you can about the history of the garment and visit the Seoul palaces' museums.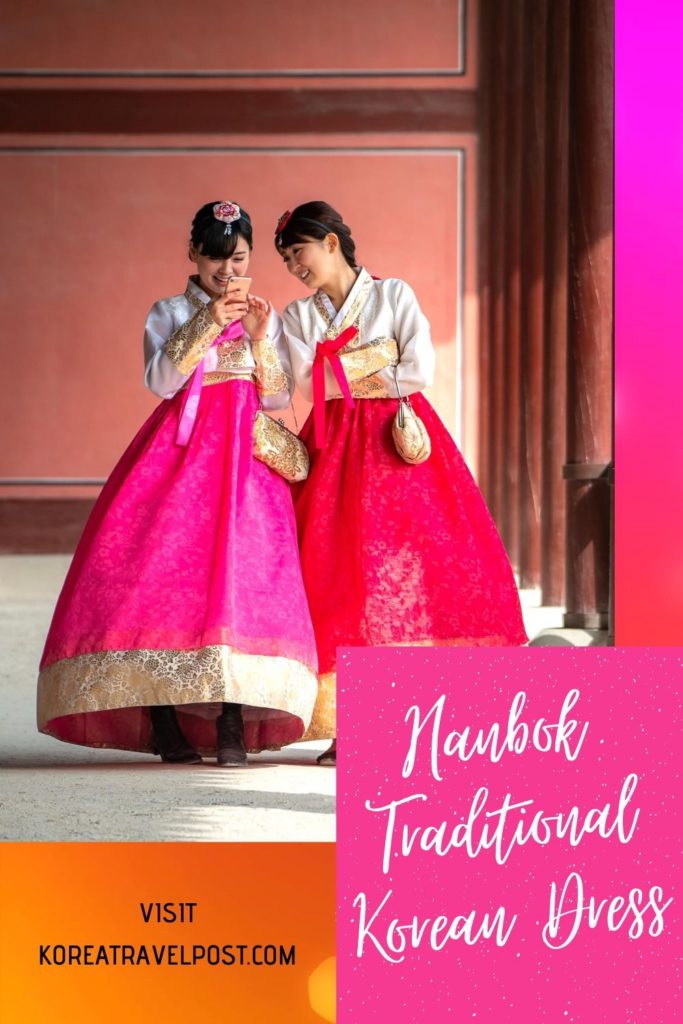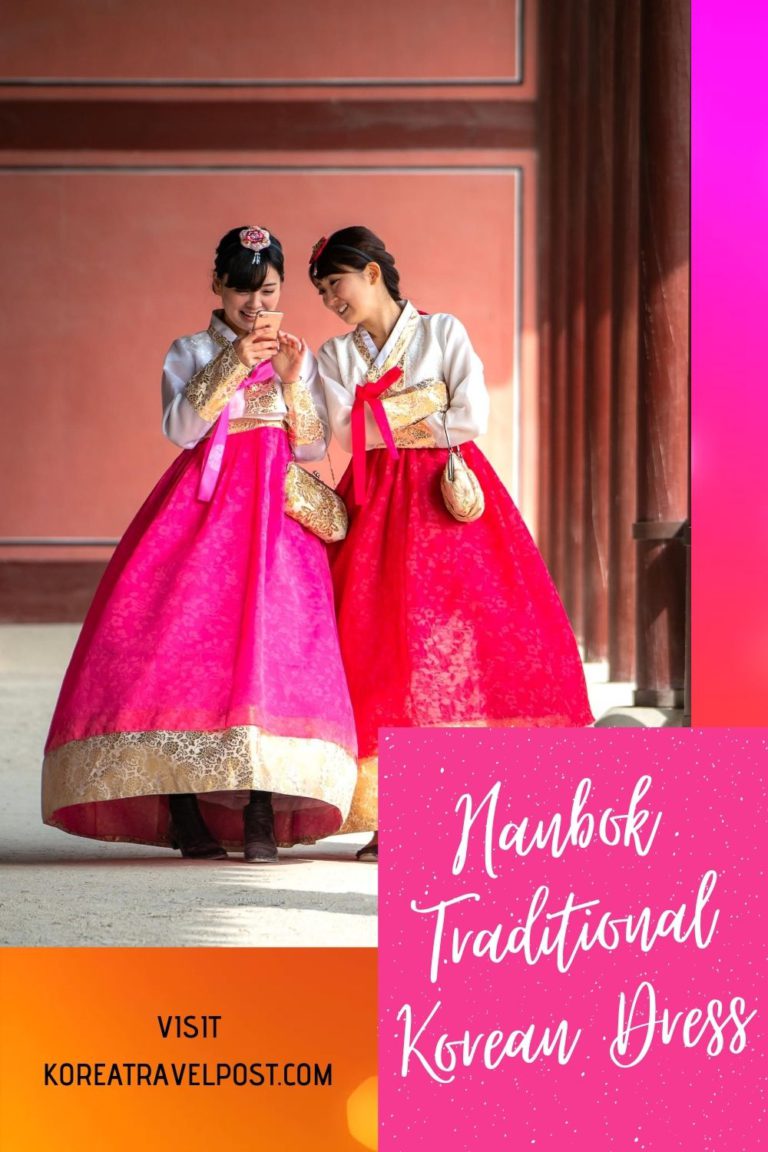 What is Hanbok?
Hanbok is a type of traditional Korean attire that dates back to the period of the three kingdoms, which ended about the year 650 AD. Hanbok, which is made up of several pieces of clothes, is typically bright and intricately fashioned. Commoners wore hanbok, whereas officials wore gwanbok. Although the term hanbok simply means "Korean clothes," in modern Korean culture, the hanbok referred to is that of the Joseon dynasty, Korea's final dynasty. The jacket of a women's hanbok is tight-fitting, while the skirt is loose and flowing to conceal the woman's movements. By concealing the legs, it adds grace to her motions. On the other hand, men's hanbok is made up of a top, a coat, and slacks. Like women's hanbok, these garments are available in a wide range of colors, each as detailed and eye-catching as the last.
The Modern Hanbok
Hanbok has changed in tandem with Korea's culture and society. Modern hanbok is still steeped in tradition, but they've been updated to meet the demands of modern life. Hanbok with shorter lengths and modern design features are now available in Korea and worldwide, drawing a whole new class of clients.
Read More: Hanbok Reinterpretations On K-Pop Artists Are Making International Fans Go Gaga
Hanbok Rentals in Seoul
If you're looking for hanbok rentals in Seoul, you're in luck: there are a plethora of rental services that cater to both visitors and locals. While Hanbok rental agencies are all around the city, they are particularly prevalent in Seoul's traditional districts. The region between Gyeongbokgung and Insadong is significant, and many prominent hanbok-wearing locations may be found in this area.
Hanboknam
Hanboknam is one of Seoul's most popular hanbok rental locations. They have five sites throughout Korea, including one in Busan and another in Jeonju Hanbok Village. Gyeongbokgung, Changdeokgung, and Bukchon Hanbok Village are all within walking distance of Hanboknam. The store also has storage for any bags or other stuff you don't wish to carry. Rentals are available for one hour to one day. Hanboknam offers both interior and outdoor photoshoots to capture your hanbok experience. This is a terrific way to remember your trip to Korea!
Finally, if you have the Discover Seoul Pass, you can rent hanbok from Hanboknam completely free of charge.
Hanboknam is often rated as one of the city's best hanbok shops. It also offers a convenient location and many locations throughout the country. You would not have had an issue if you had been there more than ten times. Their hanboks aren't the most luxurious, but they're still lovely! In addition, the cost is fair.
Oneday Hanbok
Oneday Hanbok is another famous hanbok rental in Seoul with a vast selection of hanbok to pick from. In the future, there will only be one Hanbok store in Seoul. On the other hand, the location is excellent, being close to the palaces of Gyeongbokgung and Changdeokgung, as well as Bukchon Hanbok Village and Insadong. Four-hour and twenty-four-hour rental periods are available. A four-hour session costs 18,000KRW, while a full day costs 24,000KRW. This price includes all of the necessary extras! Oneday Hanbok offers a photoshoot service, similar to many other agencies.
Seohwa Hanbok
The Seohwa Hanbok rental in Seoul is the hanbok store nearest to Gyeongbokgung, and it's practically right outside the palace's door! From the store to the palace, it's only a short distance. The rental prices in Seohwa are very regular. However, what sets them apart is their two-day rental term, which is something that few other hanbok providers do. The one-day and two-day durations are both reasonably priced, at 25,000 and 35,000 KRW, respectively. Seohwa is the place to go if you want to rent hanbok for a long time.
Near Bukchon Hanok Village
The Bukchon Hanok Village, located between the Gyeongbokgung and Changdeokgung palaces, is another popular destination for hanbok picture shoots. Because the palaces and the Bukchon Hanok Village are both close by, it could be a good idea to take photos at both when renting a hanbok. You'll pass through dozens of rental stores on your route to the village. The rates are a little expensive because this is a popular tourist destination.
N Seoul Tower
While appreciating the most spectacular perspective of the city, try on the N Seoul Tower Hanbok experience. The N Seoul Tower is an excellent spot for hanbok rentals. There are various designs to choose from and stunning decor to photograph in. You can book this experience online or directly in-person at the tower.
Hanbok is a thick garment that is best worn during the off-season, particularly in the fall and spring. It can, however, be worn year-round! Some folks are smitten with hanboks and wish to bring one home with them. The good news is that it is possible to do so! Hanboks, both traditional and modern, are available for purchase throughout Korea. Palaces and traditional (Hanok) villages are the most preferred sites in Korea to wear hanbok. Gyeongbokgung, Changdeokgung, and Bukchon Hanok Village are three of Seoul's most famous tourist destinations.
4,676 total views, 1 views today