One of the hit Korean dramas this year, "The Glory," has made many viewers hold their breath with its thrilling plot. However, apart from revenge and thrilling plots that make our souls scream, several of its filming locations are worth visiting. In addition, these places won't make us angry, yet these places will make us relax. So, check out the Korean drama "The Glory" filming locations below.
Interesting "The Glory" Filming Locations that Are Worth Visit
1. Mung Hit Cafe (멍때림)
In the drama, one of Moon Dong Eun's bullies, Lee Sa Ra, has a large and luxurious mansion. It turns out that the luxury estate is a picturesque cafe named "Mung Hit" or 멍때림, which is located on Ganghwa Island, Incheon. This cafe is trendy among local tourists when they visit Ganghwa Island. Several reality shows were filmed here as well.
Location:
1970-34, Haeannam-ro, Hwado-myeon, Ganghwa-gun, Incheon.
인천 강화군 화도면 해안남로 1970-34.
2. Cheongna Lake Park (청라호수공원)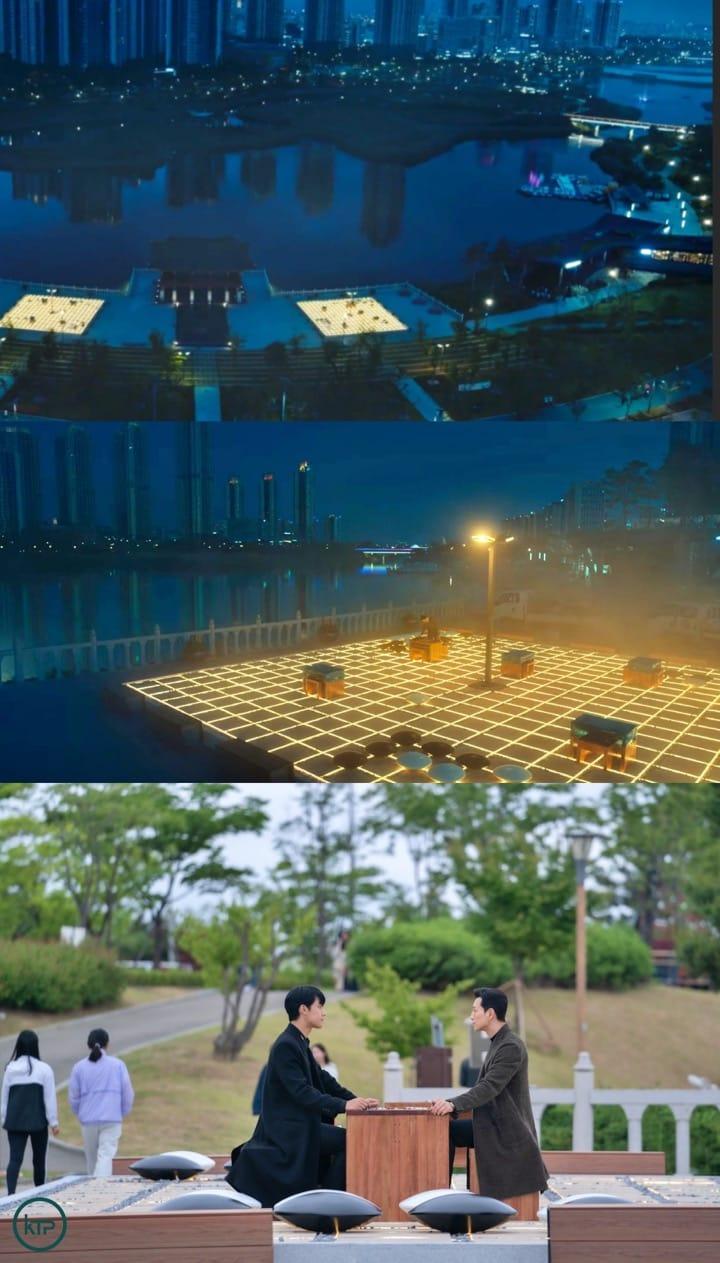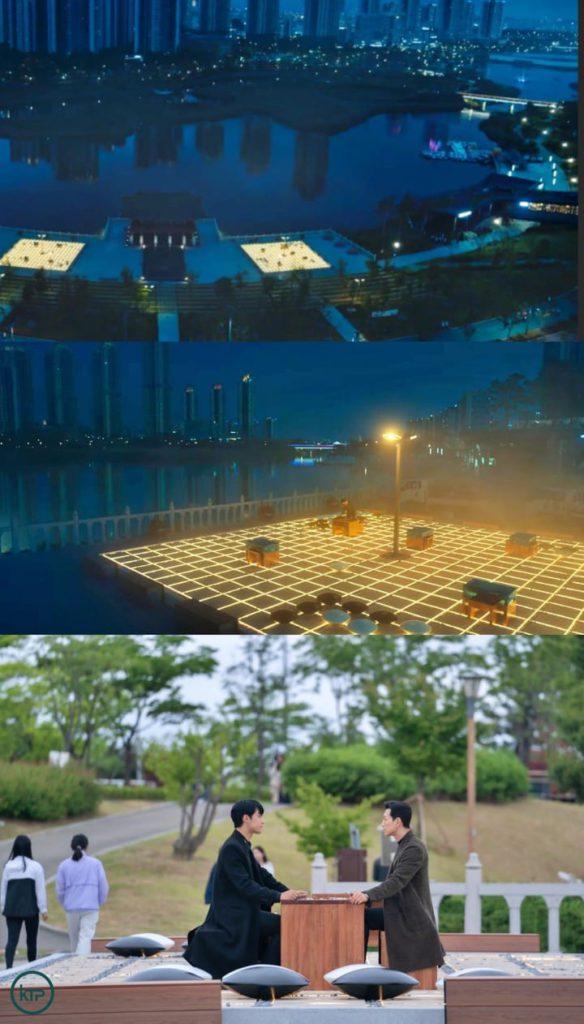 In Netflix's "The Glory" Part 1 – Episode 1, Ju Yeo-jeong (Lee Do-hyun) and Ha Do-yeong (Jung Sung-il) play Baduk in Cheongna Park (청라원). In the drama, Baduk or Go is not only a game, but it's a significant symbol in the drama. Thus, the scene and place are one of the drama's most important and impressive ones. The scene took place at the beautiful Cheongna Lake Park. It was also the filming location of the K-dramas "Where The Stars Land" and "Goblin" were filmed.
Location:
204 청라대로, Seo-gu, Incheon, South Korea.
3. Elysian Gangchon Ski Resort (엘리시안강촌스키장)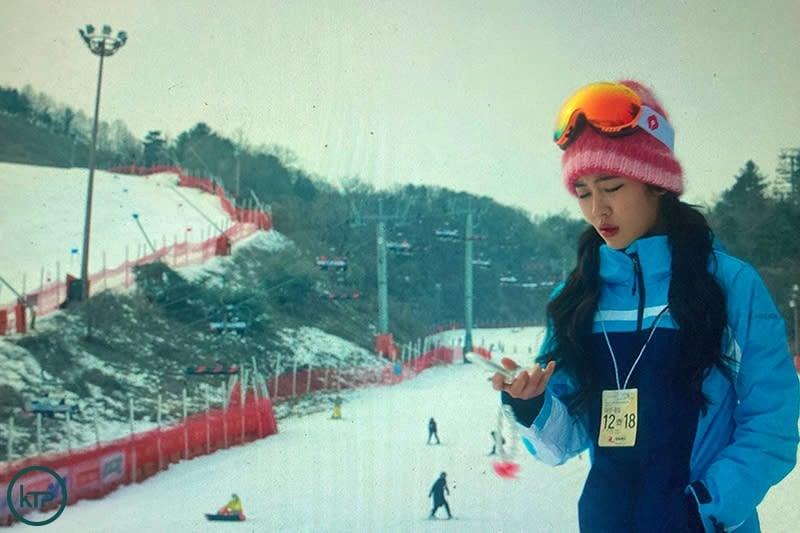 When the bullies had their vacation at a ski resort, the scene was filmed at Elysian Gangchon Ski Resort. It's one of the best and most popular ski resorts for skiing, yet it is closest to Seoul and the only ski resort in Korea that can be reached by subway and train.
Location:
688 Bukhangangbyeon-ro, Namsan-myeon, Chuncheon-si, Gangwon.
강원 춘천시 남산면 북한강변길 688.
4. Cheongju Yonghwasa Temple (청주 용화사)
The place where Choi Hyejeong met her future mother-in-law was filmed at Cheongju Yonghwasa Temple. Meanwhile, the location where she kneeled and asked Dong Eun for forgiveness was at Gilsangsa Temple in Seoul.
Location:
565 Musimseo-ro, Seowon-gu, Cheongju-si, Chungcheongbuk-do.
충북 청주시 서원구 무심서로 565.
5. Saeam Bunsik (새암분식)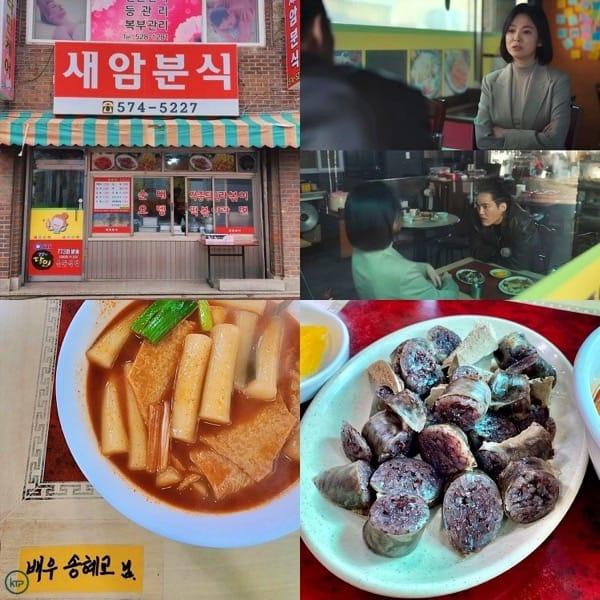 The location where Moon Dong Eun and Son Myeong Oh talked about Yoon So-hee's death was a snack bar called Saeam Bunsik.
The snack bar locates in Jingeon-eup, Namyangju-si, near Sareung station on the Gyeongchun line. Surprisingly, this place is a popular soup tteokbokki restaurant that appeared on SBS Master of Life.
In addition, they marked the places where "Actor Song Hye-kyo" and "Actor Kim Gun-woo" sat during the scene.
Location:
5 Sareung-ro 402beon-gil, Jingeon-eup, Namyang-ju, Gyeonggi-do.
경기 남양주시 진건읍 사릉로402번길 5.
More to read:
8,778 total views, 5 views today