Flea markets of Daegu are a must-visit for any tourist visiting South Korea as you'll experience a completely different world in these markets!
Flea markets are fantastic places to go if you're looking for gifts and household items to decorate your house. Flea markets feature antiques and secondhand goods, whereas free market sellers sell homemade things. On the other hand, handmade apparel and crafts are the mainstays of Daegu famed flea markets. You get a closer look at the city's burgeoning art scene. Some markets are open all year, while others are only open once a week. Flea markets in Daegu are usually conducted during the daytime.
There are several flea markets and free markets that can be found all around Daegu, along with many famous tourist areas. So, whether you're seeking local craft or antique showpieces, hitting some of the top flea markets in Daegu must not be missed on your itinerary. Some of these most famous flea markets are listed below.
List of Best Flea Markets in Daegu
Want to shop for some interesting household items? Daegu's Seomun Market (previously Daegu-Keun Market) is one of the best markets in Daegu to buy at a reasonable price. Seomun Market is among the three primary markets after the Joseon rule, along with Pyeongyang Market and Ganggyeong Market. It is only 300 meters from the city's West Gate.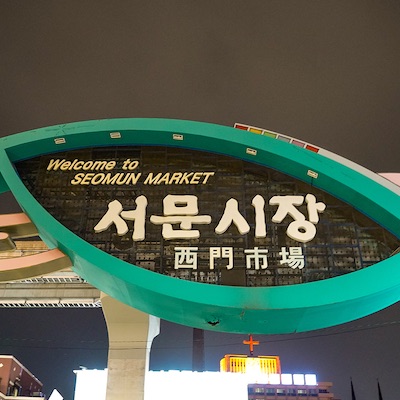 Fabric-related commodities like silk, linen, satin, cotton and knitted goods are some of the contemporary specialties of this Seomun Market. On the other hand, visitors to this market will find a good assortment of handicrafts, silver items, and dried seafood.
Want to know the specialties of Oriental Medicine or ancient medicinal herbs? In this market, you can experience all the things. In 1993, the Yangnyeongsi Oriental Medicine Cultural Center was founded. The herbal medicine market opens at an interval of five days that sells several varieties of traditional herbal medicine collected from across the country. It is located on the first floor. The second floor, which is separated into six zones, features a souvenir shop, an outdoor garden, and several experience stations. The third level, which is separated into four zones, shows general and historical information on the development of oriental medicine in Yangnyeong.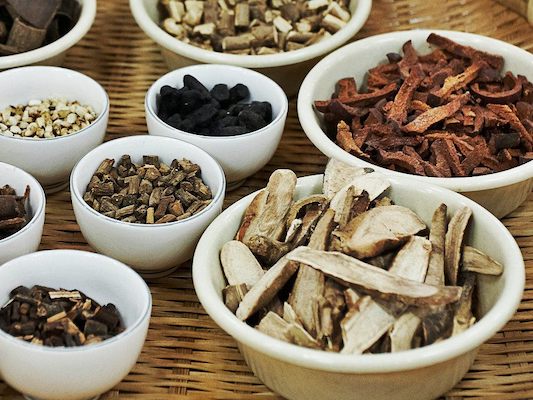 Through a range of displays and hands-on experience programs, the Cultural Center continues to provide an opportunity to learn about the 350-year-old traditions of Yangnyeong-si and Yakjeon Medicine Alley. The museum has about 300 objects on display and offers graphics and animation performances in four languages. On the first floor of this market, the world's only wholesale market for traditional medicinal herbs is located.
The Daegu herbal medicine market is a major herbal medicine market that dates back to the Joseon Dynasty and specializes in Oriental medicine methods. There are 50 herbal medicine stores, 25 herbal clinics, 20 ginseng stores, and 85 herbal medicine doctors. The market is also regarded as Korea's first wholesale medication market.
According to the tradition, baskets are used to collect herbs, 'yakjanggi' to keep herbs, scales to measure the weight of the plants, and old texts on herbal treatment. These all are available on the second floor of the wholesale market's exhibition area.
Like any other market, the traditional Korean market is chaotic, loud, bustling, vivid, and colorful. Gwanmun Market is a "paradise" for those who enjoy antique collections for home and office decor. It's also a great place of choice if you want to try something new. You'll find almost everything which you're looking for and at a reasonable price.
There are also restaurants within the market where you can enjoy the delicious street cuisine of Korea. You can also find a global store that sells Filipino products, which is probably the most exciting and surprising aspect of visiting Gwanmun Market.
Want to maintain your fashionista look on your Instagram? This Market is one of the best places to buy fashionable outfits. Pyeonghwa Market is Korea's largest wholesale apparel market with 56 years of tradition and history. There are 2,070 shops and retailers calling this market their home. 
Visitors can also find various secondhand booksellers on the first floor. Because it is a wholesale market, the primary consumer base consists primarily of the market's merchants. The market is mostly open throughout the midnight hours so that they can display their purchased goods the next morning. You must definitely pay a visit to this market if you ever go to Daegu.
Chilseong Market is one of Daegu City's main traditional markets. It is one of those areas which is worth visiting if you want to experience something different from any other fancy marketplaces of Daegu. This market is a site where you can buy any traditional Korean food, including fresh, dried, and cooked items, at a fair price from friendly vendors. If you try the meal here, you'll surely get a unique taste. This market is best known for kimchi, Jokbal, and Kalguksu noodles when it comes to cuisine.
Do you know there is a story behind the naming of this Yeommae Market? Local people say that this market is called Yeommae as it sells a lot of salt for very little money than other markets. Isn't it interesting? Tteokjeon Street, which was founded during the Korean War, was first when refugees flocked to Yeommae Market and started selling tteok, which is well-known for selling wedding furniture and rice cakes. The custom has been kept, and there are presently roughly 40 tteok stores on this street. Other products available in the market include cooked pig slices, fish, veggies, linen, and cotton.
Waryong Market is best known for street food and clothes. The main slogan of this market is "wagu wagu," or "shove down your food," and the cuisine here is so excellent that it will make you hungry. Not only this, you find fruits and vegetables that are not commonly seen in conventional Korean markets (or even mega stores), but you will also find a variety of international foods and ingredients for which you are craving. Tteok and banchan are two words that come to mind when talking about this market. Apart from this, there are grains and spices stores along with clothes and shoes.
5,326 total views, 7 views today