Explore the rich cultural heritage of Cheongju with our guide to the best museums in the city. From the Cheongju National Museum to the Early Printing Museum, discover fascinating exhibits and artifacts that showcase the history and traditions of the region. 
Cheongju, located in the central region of South Korea, is a city rich in history, culture, and art. It is home to many traditional Korean temples and palaces, as well as many museums and galleries. Cheongju also has diverse entertainment options, such as local breweries, clubs, live music venues, and cinemas.
The city has many museums catering to different interests, from ancient history to contemporary art. Here are five fascinating museums that you should explore when visiting Cheongju.
Located in Sangdang-guCheongju, Chungcheongbuk-do, South Korea, the Cheongju National Museum was designed by Kim Swoo Geun – one of Korea's most renowned architects. This esteemed museum opened its doors on October 30th, 1987 and has since become an integral part of Korean culture.
The Cheongju National Museum is dedicated to preserving and showcasing the cultural heritage of Cheongju and its surrounding areas. The museum has a vast collection of artifacts and exhibits dating back to the prehistoric era and the Joseon Dynasty (1392-1910).


From the Old Stone Age all the way to the Joseon Period, our museum proudly showcases over 1,200 artifacts from its collection of more than 42,000 pieces. With its internal and external expositions and a kid's museum, the gallery offers an array of exciting educational opportunities.
Every spring and fall, the special exhibition hall showcases fresh new exhibitions for visitors to explore, making it one of the best museums in Cheongju.
By offering an unprecedented cultural experience to the citizens of Cheongju and beyond, Cheongju Arts Center has satisfied dignified cultural cravings since 1995. With over 600 amazing events yearly, this incredible space strives to create an exceptional environment providing enlightening experiences for all who visit.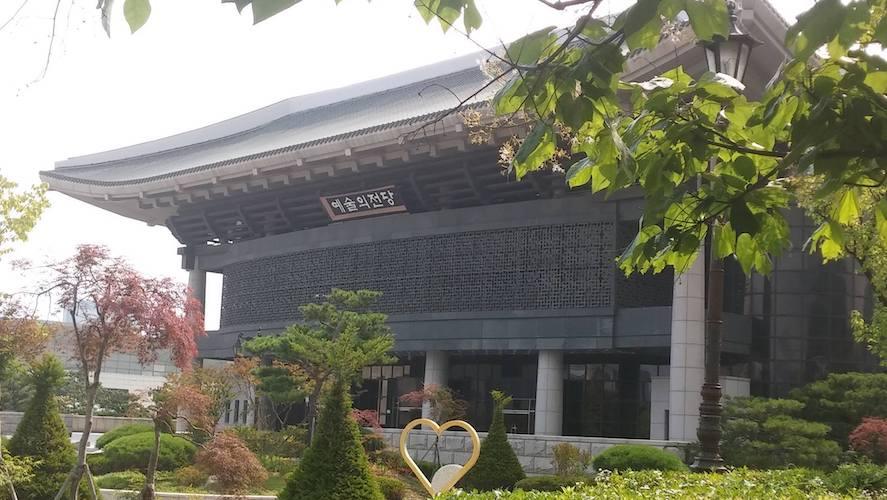 The mission of the Cheongju Arts Center is to promote cultural and artistic exchanges between Korea, Japan and other countries worldwide. The center has earned numerous awards, such as the Korean Culture Award, for its excellence in preserving, creating and sharing Korean culture with the public.
The Cheongju Early Printing Museum is a unique museum that celebrates the history of printing and its evolution. The museum has extensive printing equipment and materials, from ancient Chinese printing blocks to modern printing presses. Visitors can observe the printing process and try their hand at traditional printing techniques. The museum also has a library with a vast collection of books and manuscripts, including the oldest Korean book, Jikji Simche Yojeol (1377).
Cheongju is known for one of the most remarkable achievements in printing history: The Jikji, a book printed using movable metal type. This masterpiece was created during Goryeo Dynasty and predated Gutenberg's 42-line Bible by an astounding 78 years! You will be taken back in time at the Early Printing Museum in Cheongju, following the entire printing process with movable metal type.
Chungbuk Museum of Education
Dedicated to preserving and displaying educational history in Chungcheongbuk-do province, the Chungbuk Museum of Education has been a staple since its founding in 2012. Located in Cheongju, South Korea, this museum is an incredible reminder of this region's profound cultural and historical significance in education.
The museum is composed of three stories that illustrate the progression of education in the area from antiquity to current times. The ground floor holds a permanent display showcasing artifacts and items linked with traditional educational approaches, such as wooden slates, ink stones, and calligraphy brushes. This presentation also highlights how education contributed immensely to building the economy and society of this province.
As you ascend the museum's grand staircase and reach the second floor, your journey back in time begins. You will be immersed in a fascinating visual story of how Japan impacted education in this province before World War II and afterward. On display are photographs, documents, and artifacts that paint an informative picture of what life was like when modern schools were established here while teacher training programs flourished.
The museum offers exciting learning opportunities for visitors of all ages through lectures, seminars, and hands-on activities exploring traditional and modern education concepts. Also available is the museum's library, which contains an expansive collection of literature about Chungcheongbuk-do province, including books, journals, and research papers.
Established in July 2007 as Gallery Shin, this facility was granted permission by the Ministry of Culture to be raised to museum status. After undergoing necessary renovations and changes, it reopened its doors on October 8th, 2003, with a new name – The Shin Museum. Opening these gates, The Shin Museum aims to bridge the gap between art and everyday life for Cheongju citizens.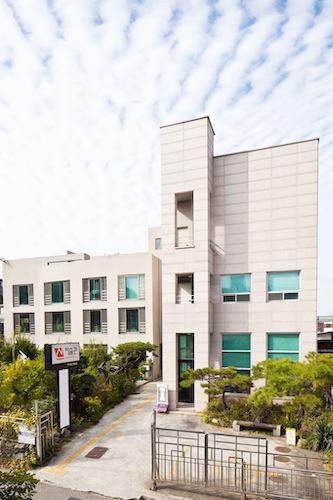 As the first museum in Cheongju, The Shin Museum is devoted to fulfilling its mission of cultivating a premier art facility. It accomplishes this by hosting exhibitions that are divided into three major areas. It is another one of the arts-focused museums in Cheongju and South Korea.
Originally, the Shin Museum sponsored young artists through the "display for developing artists." Second, the "Art museum is my friend" exhibition encourages kids to be creative. The "Fall Special Exhibition" commemorates the museum's opening each fall. This exhibit features mainstream artists who are rarely seen. This exhibit also advances modern art and promotes regional cultural experiences.
Conclusion
Cheongju, South Korea, is a city rich in culture and history. It offers many remarkable attractions that let you explore the past while enjoying the present. From the Early Printing Museum to the Shin Museum of Art, there are plenty of opportunities for visitors to learn about Chungcheongbuk-do's unique cultural heritage through museums. Whether discovering ancient printing techniques or exploring traditional educational approaches, these institutions are great resources for tourists and locals alike. So if you're ever in Cheongju, take advantage of all this lovely city has to offer!
Related Posts
1,030 total views, 4 views today