The city of Seoul is all about fusing old and new. Markets in Seoul are fantastic places to learn about authentic Korean culture, history, and lifestyle, as well as meet with friendly residents and peruse a diverse selection of goods. The majority of these markets are open all year, and you can reach them via subway or bus from anywhere in the city. Locals and tourists with specific shopping requirements are catered to in these marketplaces.
Top 5 Markets in Seoul to Add to Your Itinerary
Gwangjang Market, one of Seoul's most bustling traditional marketplaces, is centrally placed, making it easy to find even for first-time visitors. This ancient market houses a variety of clothes and food stalls where visitors may sample traditional Korean cuisine. Visitors may enjoy a variety of Korean dishes, beginning with 'Mayak gimbap,' one of the country's most popular snacks, and Nokdu-jeon (Mung Bean Pancake). The food vendors are well worth a visit because the majority of the foods are inexpensive. We recommend that you go to the hanbok stores and antique clothing shops if you have a strong interest in clothing.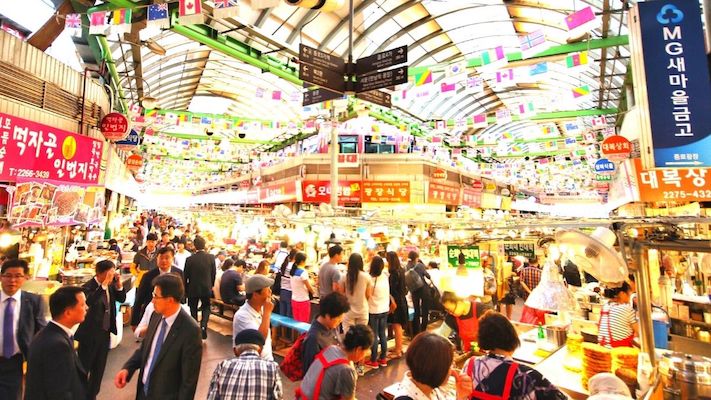 Namdaemun Market, which dates back to 1414, is South Korea's oldest and largest market. Visitors and tourists alike go to the market nowadays, making it one of Seoul's most visited attractions. The Namdaemun Market is located near Seoul's ancient city's Great South Gate. Namdaemun, as a significant Korean market, is brimming with a diverse range of sellers and goods. Although most of the market is outside, there are several shops along the streets surrounding the market that are popular with shoppers. Visitors of all ages flock to Namdaemun Market every day.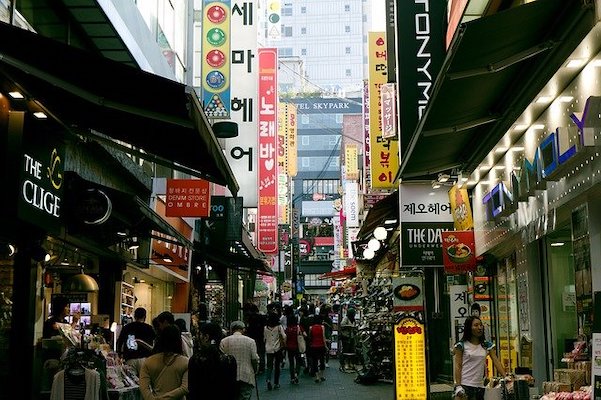 After Korea's liberation in 1953, Shinheung Market changed its name to Haebangchon Market. The Haebangchon Shinheung Market is unlike any other market since it offers an unusual ambiance where the old and current meet, attracting a large number of tourists. Not only inside the market but also outside, there are a variety of restaurants and distinctive cafes to choose from. Chicken, sushi, Thai food, noodles, and American fusion Chinese restaurants are among the options available to visitors. There's enough to see and eat there!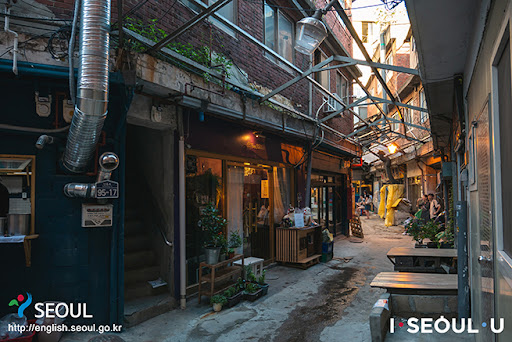 Mangwon Market is a traditional market in Seoul that has been around for over 40 years. Many tourists fill their stomachs with tasty cuisine at a low price. Q's Dakgangjeong serves a variety of chicken gangjeong, including spicy chicken gangjeong and fruit dakgangjeong, and Hwanginho Croquette, which sells spicy croquettes and donuts, are also popular at Mangwon Market. Aside from these choices, Mangwon Market offers a variety of appetizers, tteokgalbi, and traditional alcoholic beverages. Because there are so many eateries to select from, it has become a popular hangout for people in their twenties and thirties in Mangwon-dong. 
One of the most well-known oriental medicine markets in Korea is Seoul Yangnyeong Market. The market has grown to be the largest in the country for oriental medicine. The therapeutic herbs are around 30% less expensive here than they are elsewhere. The distinctive aromas of eastern medicine greet you as you approach Seoul Yangnyeong Market. Several types of ginseng, dates, milk vetch roots and various herbal medicine treatments for sustaining good health are found here. Ginseng and mushrooms are two of the most popular home gifts. Frogs, terrapins, and freshwater shrimp are among the unusual components available at the market for traditional folk cures. Cactus fruits, cockscomb seeds, corn silk, and mulberry roots are among the things available for cheap at the market.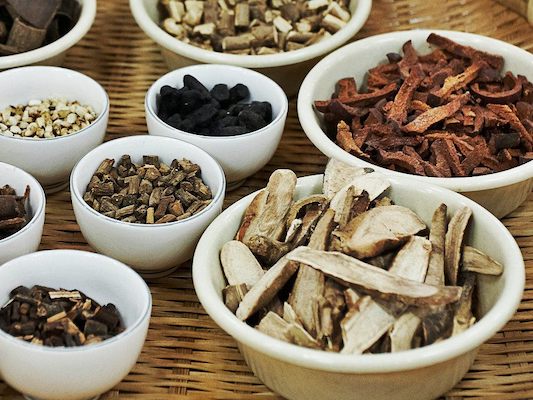 If you are planning to shop while on your trip to Seoul, these five markets are worth visiting. Every first-time visitor should pay a visit to one of Seoul's most prominent street markets to get a totally different vibe and experience.
5,606 total views, 7 views today