Have you wondered where the iconic scenes of the top most buzzworthy Korean drama "Taxi Driver 2" were filmed? Here are some of the Kdrama "Taxi Driver 2" filming locations for your itinerary.
Iconic "Taxi Driver 2" Kdrama Filming Locations
Oedo – Botania
In episode 1, Kim Do-ki (Lee Jae-hoon) and other new employees of Cheongngeum International stop by here before going to the 'real destination.'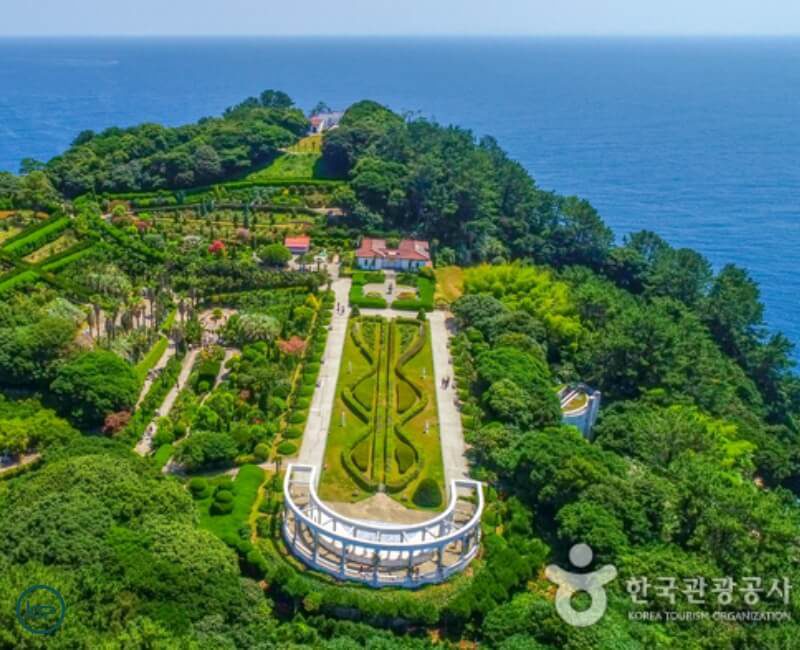 Located on an island in Hallyeohaesang National Park between Tongyeong and Geojedo Islands, Oedo-Botania is a marine botanical garden. The garden started over 30 years ago as a private garden and has expanded to cover the entire island with many plants in European-style gardens accented by sculptures and statues. In April, the garden blooms and in June to August visitors can walk in the cool shade of the forested trails. Moreover, dinosaur footprints were found on the island recently. The island's cafe offers drinks, light snacks, and Haegeumgang Island and the surrounding blue sea fantastic view . Unfortunately, Oedo-Botania is only accessible via a ferry tour, and the island has no accommodations.
Address:
17, Oedo-gil, Geoje-si, Gyeongsangnam-do, South Korea
Yongma Land
The abandoned amusement park appears tt the end of episode 2 when Kim Do-ki (Lee Je-hoon) chases after the police chief.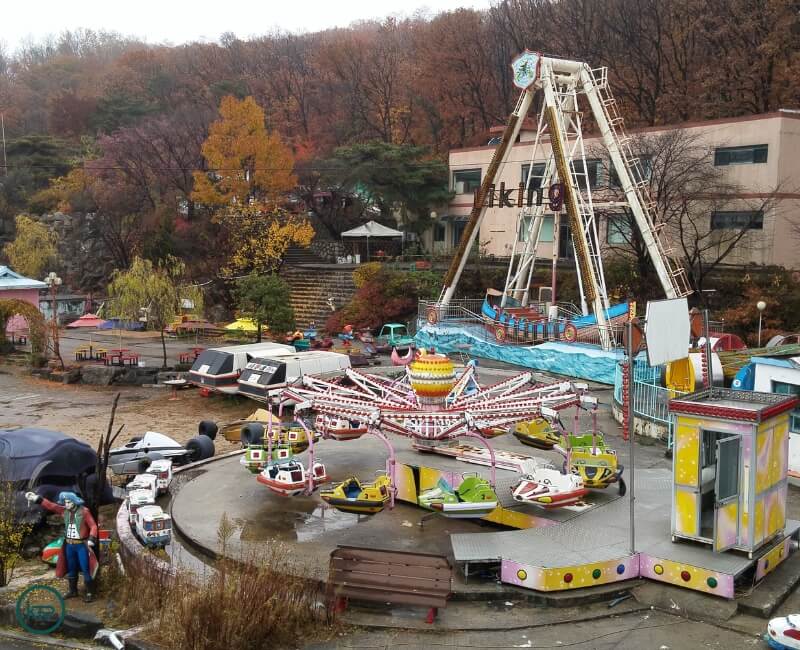 Yongma Land was an amusement park that opened at the foot of Mt. Yongmasan in 1983. However, it was closed in 2011, and it is now famous as an excellent place to film, such as CF, MV, drama filming, and also wedding photoshoot.
The hit Kdrama Annarasumanara / The Sound of Magic also filmed the most of their scenes in Yongma Land.
Address:
118, Mangu-ro 70-gil, Jungnang-gu, Seoul, South Korea
Incheon China Town
Chinatown-ro No. 46-1 was seen in as one of "Taxi Driver 2" filming locations in episode 2.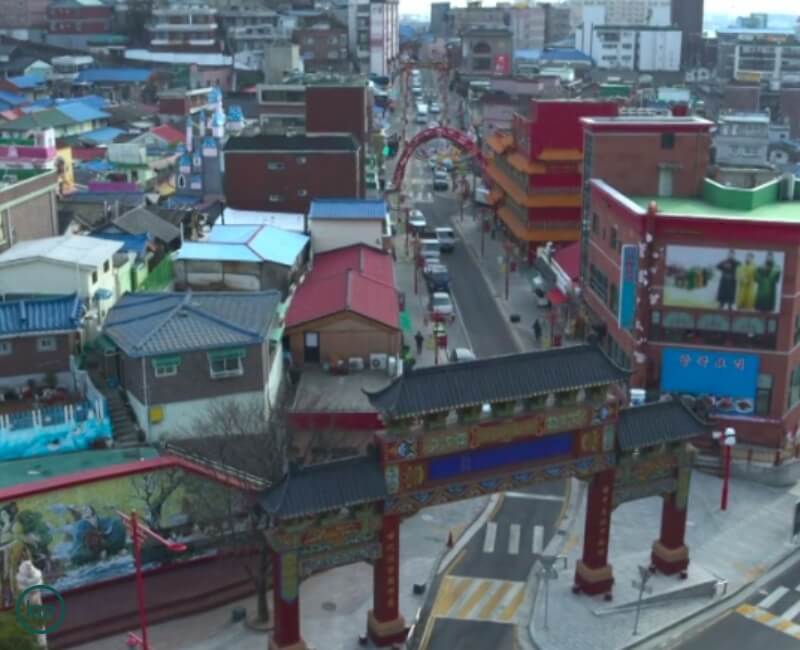 In 2021, the Ministry of Culture, Sports and Tourism announced through the Korea Tourism Organization (KTO) that Incheon Chinatown was selected as one of the '100 Must-Visit Spots in Korea' for 2021-2022.
Address:
Chinatown-ro, Bukseong-dong 3(sam)-ga, Jung-gu, Incheon, South Korea
Lotte World Adventure
CEO Jang Sung-chul (Kim Eui-sung) takes Hwang Seo-yeon (Ahn Chae-heum) to this amusement park in episode 5.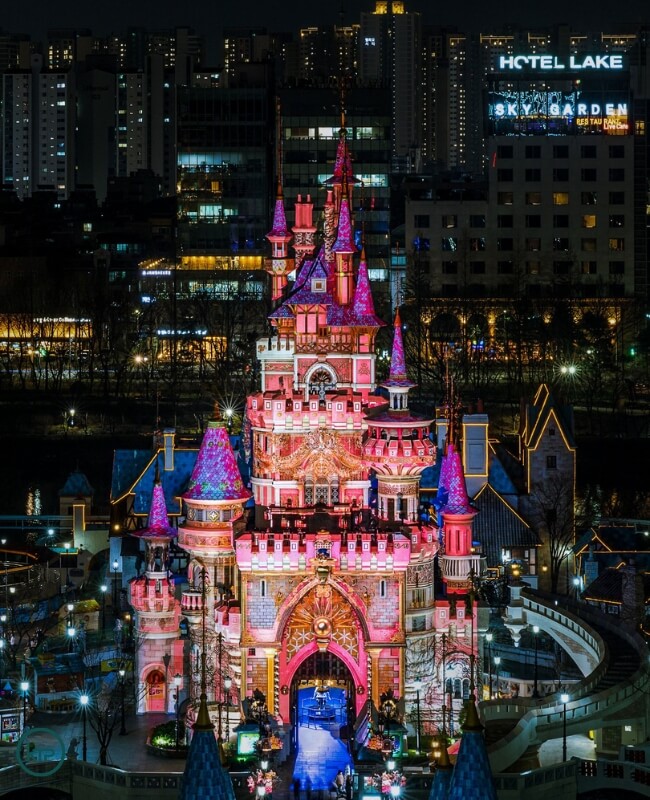 Address:
240 Olympic-ro, Songpa-gu, Seoul, South Korea
Hanilkwan — Apgujeong Main Store
The pseudo-cult leader of the Pure White Church presents jewelry to his lover at this restaurant, as seen in episode 7, and Kim Do-ki (Lee Je-hoon) appears as a clown shaman and prophesies terrible things. Do-ki tells him to watch over his head again, but a signboard falls over his head, but he ignores it and panics.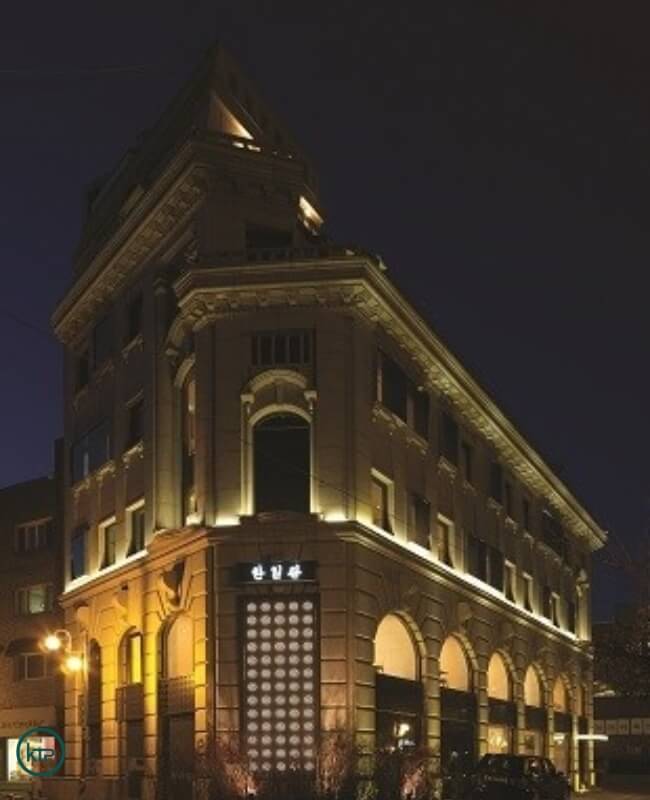 Opened in 1939, Hanilkwan is a prestigious Korean restaurant passed down for four generations. After Pimatgol was demolished, it moved its head office to Apgujeong in 2008 and is currently operating. It is famous for its bulgogi and cold noodles. Bulgogi, in particular, is evaluated as the origin of Seoul-style bulgogi, which combines hotpot with a brazier instead of grilling seasoned raw meat over a direct fire like the royal court dish, Nebiani. It has been designated as a Seoul Future Heritage, a 100-year-old store, and listed several times in the Michelin Guide.
Address:
14, Apgujeong-ro 38-gil, Gangnam-gu, Seoul, South Korea
The Chapel at Nonhyeon
This building appears as Black Sun's exterior building, as seen in episodes 11-12.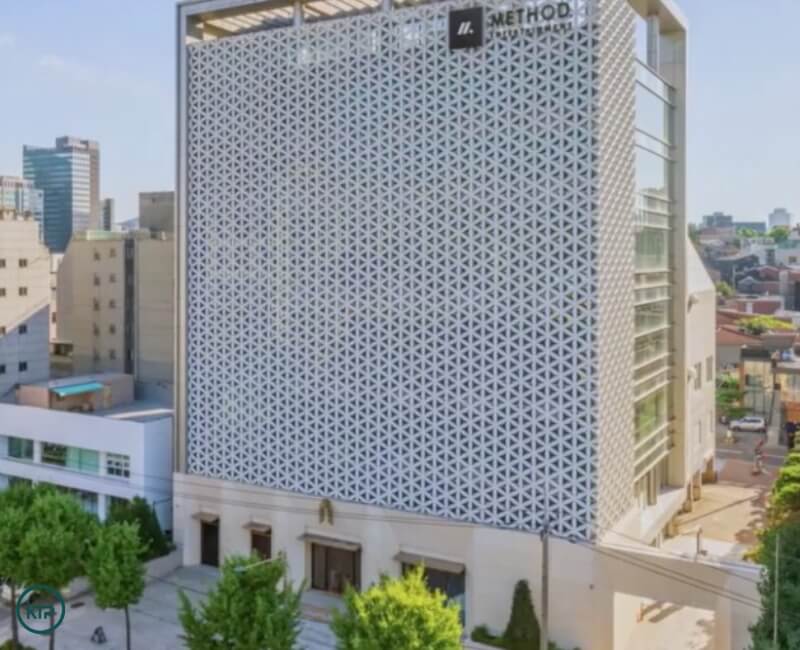 The Chapel is a wedding hall located in Nonhyeon, Gangnam.
Address:
549, Nonhyeon-ro, Gangnam-gu, Seoul, South Korea
Paradise City CHROMA
This building appears as Black Sun's interior building, as seen in episodes 11-12.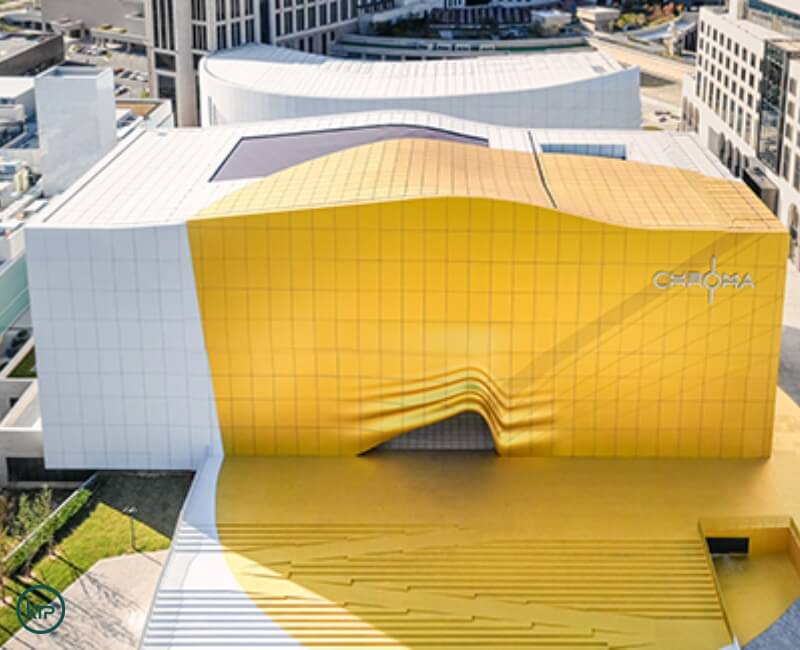 Chroma is a nightclub located in Paradise City Hotel and Resort, where guests can enjoy clubbing of various genres with top global DJs. The unique exterior, which looks like the golden sun has melted, was designed by the world-famous architect group MVRDV. A giant block of beautiful white stone adorned with a massive splash of gold paint, its entrance is cleverly carved to appear like a curtain being lifted to reveal the secrets within.
Address:
186, Yeongjonghaeannam-ro, 321beon-gil, Jung-gu, Incheon, South Korea
Spy & Party Room — Seoul Dragon City
This building appears as Black Sun's VIP room, as seen in episodes 11-12.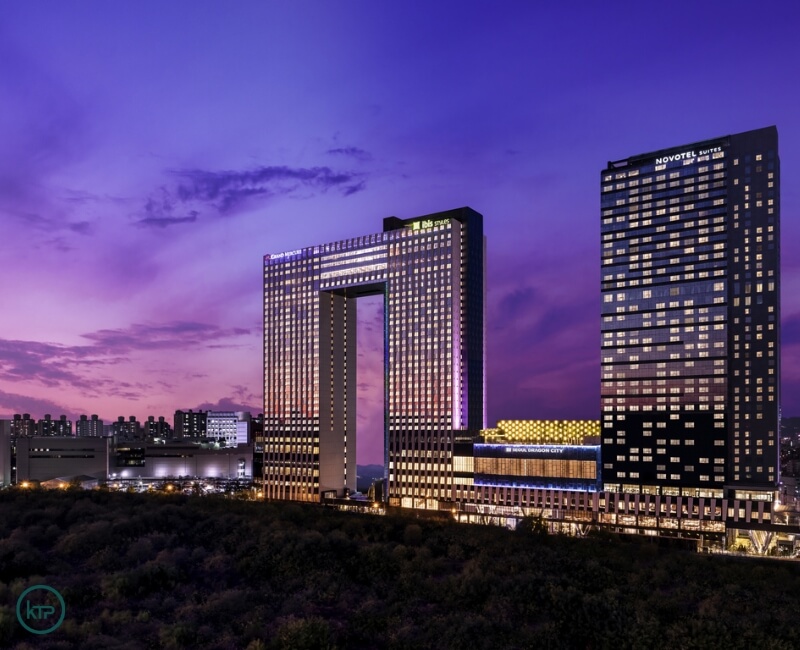 Located in at the the center of Seoul, Yongsan, Seoul Dragon City is the largest hotel in Asia, with over 1,700 rooms. It has various restaurants and bars, as well as meeting and convention facilities with state-of-the-art equipment. Additionally, Seoul Dragon City also provides entertainment facilities of Sky Kingdom. It literally offers everything a customer needs, from leisure to business.
The Spy & Party Room, a private luxury party place with four themes, including snow, yacht, space, and casino, offers a great place for various events, including birthday parties, wedding celebrations, and brand VIP parties.
Address
186, Yeongjonghaeannam-ro, 321beon-gil, Jung-gu, Incheon, South Korea
Shin Ansan University / Ansan Institute of Technology
In a short epilogue in episode 16, Kim Do-ki (Lee Je-hoon) comes to a military base camp where he becomes a soldier in the investigation case of the death of Sergeant Hwang Ye-ri, who has accused her seniors of sexual assault. He leaves the building and meets a female soldier (Moon Chae-won) who salutes him, but he doesn'tdoesn't acknowledge her.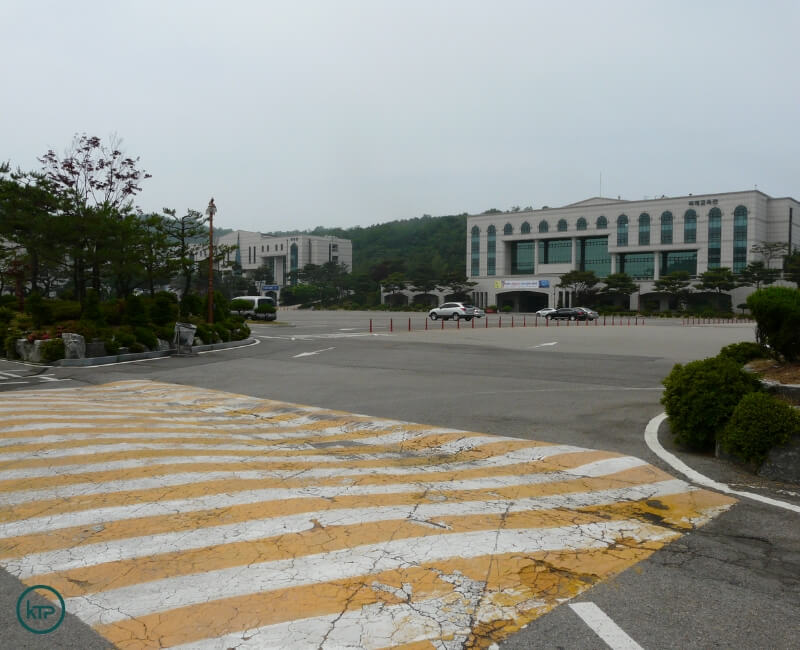 Shin Ansan University is a private technical college established in April 1994 as Ansan Technical College by Jiseon Academy, a school corporation. In 1998, the school's name was changed to Ansan Institute of Technology.
Address
135 Sinansan Daehak-ro, Danwon-gu, Ansan-si, Gyeonggi-do, South Korea
More to read:
4,511 total views, 2 views today