Korea is not exactly popular for its baked breakfast options but there are some regional specialty bread in the country that you must try at least once!
Korean baked goods include bread, buns, pastries, cakes, and nibbles made in the traditional Korean style. Korean bread did not enter the Korean diet until the late 1980s, and it did not become a popular staple until then. Except for several types of traditional steamed bread composed of blended rice flour and wheat, bread was not a big element of Korean cuisine. In the 1980s, with the establishment of the bakery chain Paris Baguette, Korean breads were first brought to the mass market. The items that were released to the Korean market were created with the goal of introducing a French-inspired sort of bread that would also satisfy the Korean palate. As a result, the speciality bread from Korea and buns produced were a hybrid of Western techniques and Korean flavors. Western-style fusion bread is becoming increasingly popular in Asia, and as new Asian bakery chains expanded in their native countries, they also expanded internationally.
Tongyeong Ggulbbang (Honey Bread)
The bread resembles a doughnut that originated during the Korean War. The inside of the bread is filled with mashed red beans or sweet potato, while the outside is coated with honey. Tongyeong-kkulppang, a local delicacy, are softer, fluffier versions created in Tongyeong, South Gyeongsang Province, South Korea.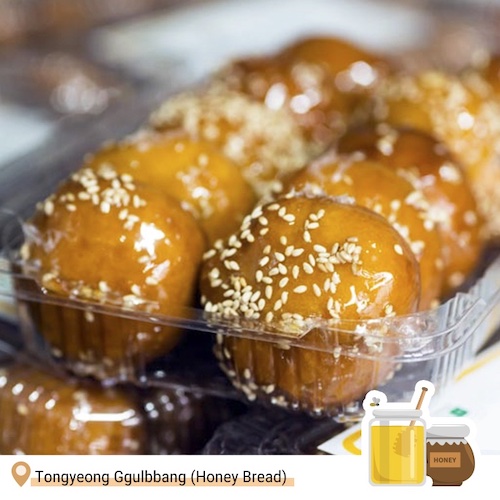 To make the dough, combine sifted wheat flour with eggs. The dough is then shaped into little balls and filled with sweetened red bean paste, deep-fried in vegetable oil, and finally topped with toasted sesame seeds and syrup. Tongyeong Ae Ggulbbang is an excellent spot to start and then branch out.
Buyeo Lotus Bread
Baekjehyang is a café that serves yeonkkot bbang (lotus bread) and traditional tea. Baekjehyang, which is located on the road to Gungnamji Pond, serves daily fresh yeonkkot bbang as well as various lotus-related foods such as yeonnip shake (lotus leaf shake), yeonnip cookies, and more.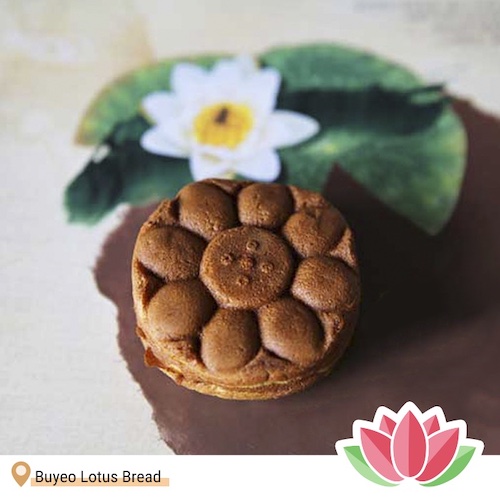 Gangneung Squid Bread
Squid Bread, another specialty bread from Korea, from Gangneung is a delicacy. Ice cream can be served with coffee, in a cup, or inside the bread. The bread might be spicy or not spicy, and it can have cheese or not have cheese.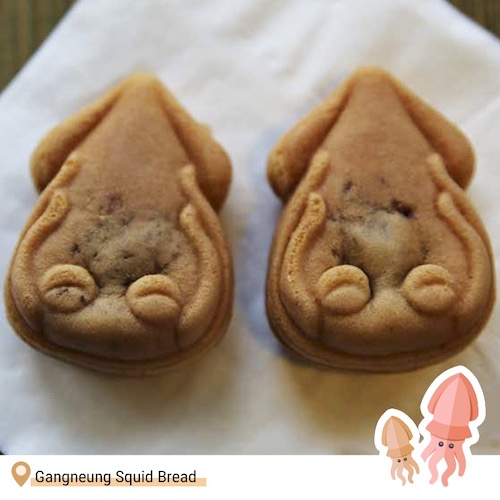 Gyeongju Hwangnam-ppang
Hwangnam bread, which is also known as Gyeongju bread, is a specialty of Gyeongju City. It is named after the region of origin, Hwangnam-dong. It's a tiny pastry with red bean paste as a filling. In 1939, a bakery in Hwangnam-dong, central Gyeongju, created the first Gyeongju bread. It has grown in popularity across the country, and numerous companies, now produce it.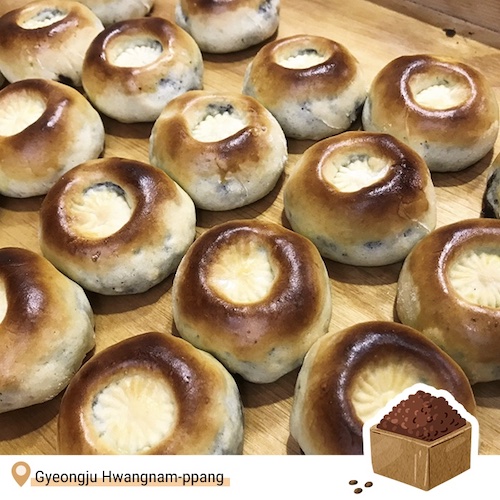 It can be found in a variety of venues throughout the city and at specialty stores across the country. Gyeongju bread is created using an egg-wheat flour mixture, with the red bean filling in the pastry. On the top, traditionally, a chrysanthemum would be embossed.
Yeosu Turtle Ship Bread
A turtle ship can be seen in Yi Sun Shin Square, while a turtle shop can be found near Yeosu specialty bread. In keeping with Yi Sun Shin Square, it sells bread shaped like a turtle ship. Turtle-shaped bread and turtle-shaped citron bread are the two forms of bread.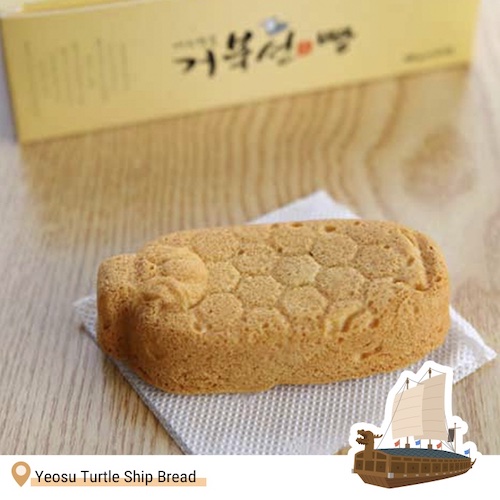 Turtle Sun Bread has experimented with a new flavor. It gives the tart a crisp texture and a bit more flavor variation. Sweet pumpkin, blueberry, chocolate, milkshake, and green tea are among the five tastes. Choose your favorite flavor and have a good time.
Uljin Snowcrab Bread
It's a common misconception that snow crab bread, like taiyaki, koi, and chrysanthemum bread, is simply shaped like a snow crab. Although guppy isn't found in taiyaki bread, crab does. Before you try the specialty bread from Korea with snow crab flavor, make sure you have a good appetite. Bake in a snow crab mold with red bean paste, Uljin snow crab powder, and snow crab.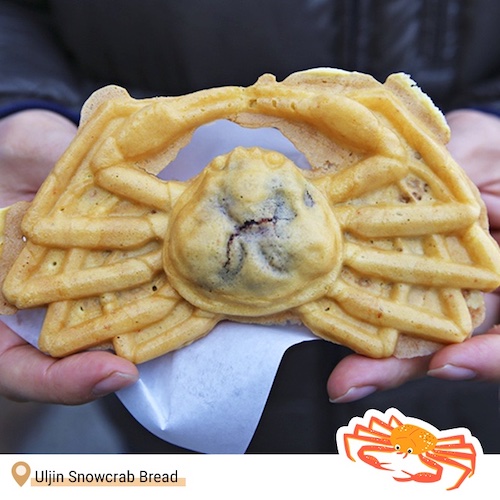 Although the baking procedure is similar to Taiyaki, the flavor is rather distinct. Biting into freshly cooked snow crab bread gives you a taste of the crab. The taste of shrimp is also discernible.
6,275 total views, 3 views today