Getting to enjoy scenic drives in Korea during your summer vacations can be the most fun activity that you can enjoy without having to experience the sweltering heat. No will will bother you on your drive if you are taking a road trip in your own car in Korea. It's absolutely safe and you can enjoy the magnificent views around you.
Here are four scenic drives you can enjoy while you are on a road trip in South Korea.
It's a nice driving course located on the east coast in Gangneung, Gangwon Province. The scenic drive route is nice and beautiful. It starts from Geumjin Beach to continues to Jeongsongjin through Simgok Port. Heonhwa-ro is one of the closest roads to the sea in South Korea. Your view of the sea will be undisturbed as you drive down this road as there are no major obstacles between water and road.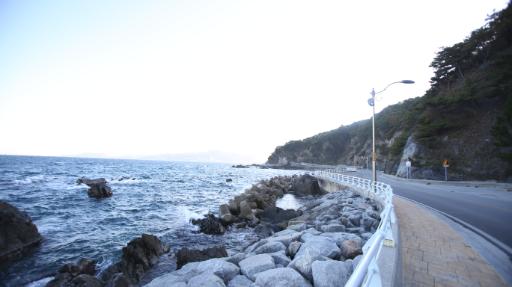 Whether you choose to drive with your family or take a solo drive, you can enjoy the feeling of traveling. It is the perfect way to enjoy your summer vacation when the activities are restricted.
The highlight of Heonhwa-ro is a two-kilometer stretch between Geumjin Beach and Simgok Port. There's a picturesque landscape with blue skies and magnificent coastal cliffs.
Baeksu Coastal Road (백수해안도로)
Baeksu Coastal Road is one of the 10 most beautiful scenic drives in South Korea. Located in Yeonggwang County in South Jeolla Province, the road offers gorgeous country views and magnificent sunsets from the west coast. It is also the representative driving course of the west coast in Korea.

Along the road, there are several parking lots and observation decks where you can park the car and enjoy the scenery and the sunset. Another specialty of this road is a promenade deck below the coastal road where you can take a walk while enjoying the sea.
Metasequoia Road
Located in South Jeolla Province's Gokseong County, Metasequoia Road is a part of National Highway 17 and it connects Gurye and Gokseong through the Seomjin River. The stretch is just a kilometer long and is a relatively short road.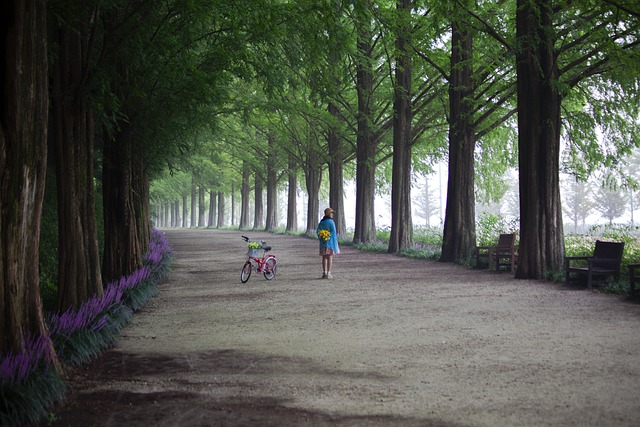 There are metasequoia trees planted along the route and they create a scenic beauty to admire. There are many tourist destinations along the Seomjin River such as Great Forest Road, Seomjin River Fish Ecology Center, the Healing Ecological Trail, and Train Village.
It is also the filming location of a 2016 Korean horror film, 'The Wailing.'
Pyeonginilju-ro
Pyeonginilju-ro has rose to popularity in recent times. It is located in Tongyeong of South Gyeongsang Province and is about 4.1 kilometers long. There are bicycle paths and wide sidewalks along this beautiful scenic route. You can enjoy the magnificent views from many different observatories along the route.
Hallyeosudo is a group of islands and waterways where you can stop for a while and enjoy the fresh sea breeze.
There are cafes along the coastline where you can enjoy a fresh cuppa and take the best pictures of your life for your 'gram!
9,360 total views, 1 views today