Mint chocolate or mint choco is one of the craziest flavors to take over everything in South Korea – be it soju, chocolates, coffee, or even chicken!
When it comes to food and drinks, South Korea is quite popular for its random 'crazes' and 'phases' for certain things. Honey Butter Chip was in craze in 2014 and the whole country was mad about these buttery goodness. In 2019, South Korea made the world go ga-ga over Dalgona Coffee. More recently, gopchang was trending thanks to MAMAMOO's Hwasa.
The year 2021 craze and phase goes to mint chocolate chip!
Generally, mint chocolate chip was considered a 'taboo' flavor as 'peppermint' and 'mint' were associated with taste of toothpaste. Most people in the country explained the flavor as very toothpaste-like. However, with exapnding audience loving the mint chocolate chip ice cream flavor, the country is taking the full advantage of the trend. Even though there's a distinct love-or-hate reactions, South Korea has integrated this flavor into many of the food products. And with the variety of food items we are going to list out, you will certainly believe that the country has gone into a mint choco chip craze! The level of popularity is so high that fans of this flavor are known as 'min-chodan,' that literally translates to mint chocolate chip army.
Mint Chocolate and K-Celebrities
If we talk about any thing from South Korea, the first question that comes to mind is which of the Korean celebrities are fans. The world looks forward to their favorite K-pop idols liking or disliking the latest trends. And sometimes, that ends up being the deciding factors for fans! It's a vicisous circle that goes on and on!
Well, without keeping the suspense for long, TXT's Yeonjun and Huening Kai are fans of the flavor while fellow members Soobin and Taehyun dislike it to the extent of gagging. On the other hand, Kwanghee doesn't like it so much. Even the members of BTS debated on this controversial flavor, with Jungkook and J-Hope declaring their love for mint chocolate.
And then there are artists like Chungha who is so passionate about the flavor that she even likes mint choco chiken! You can see her love for mint chocolate on Park Junhyung's YouTube show Wassup Man.
Mint Chocolate Chip Flavored Products
Here are some of the crazy mint chocolate chip flavored products that may be a hit-or-miss even if you are a 'min-chodan' and if you aren't you might end up liking some of these!
Starbucks Mint Chocolate Chip Blended Drink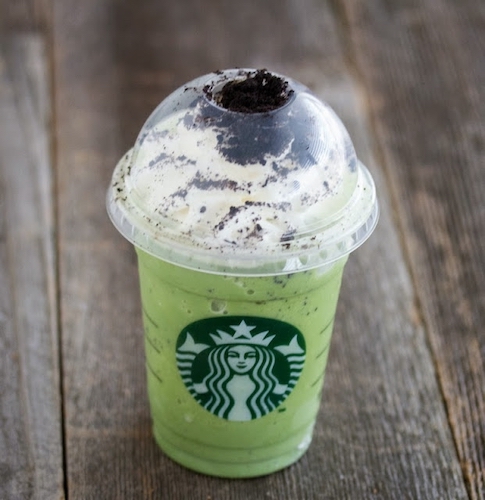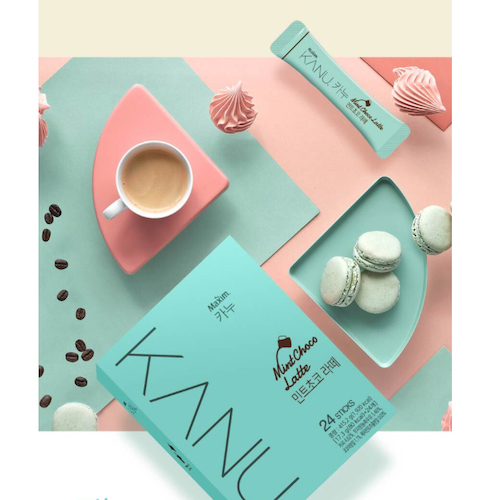 Paris Baguette's Mint Chocolate Heaven
Orion's Mint Chocolate Chip Choco Pie
The classic choco pie made of cacao biscuits covered in mint syrup and mint chocolate with a vanilla cream layer.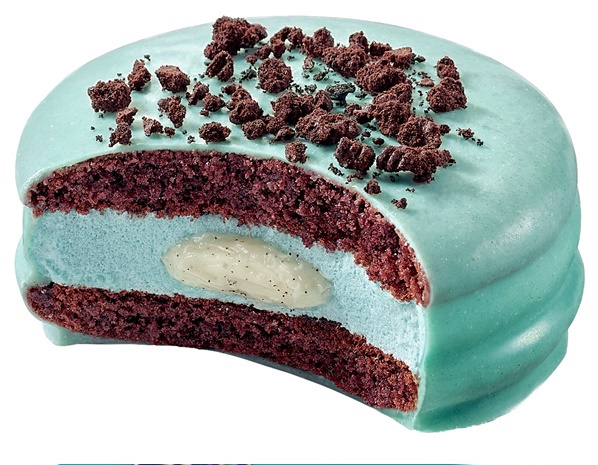 Baskin Robbins' Triple Mint Chocolate Chip Ice Cream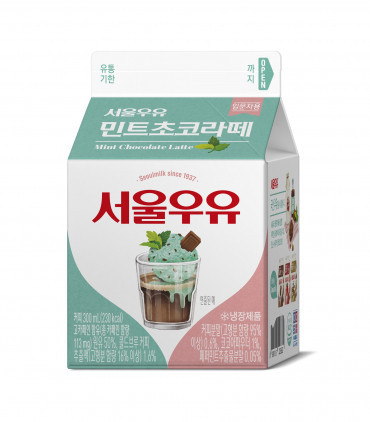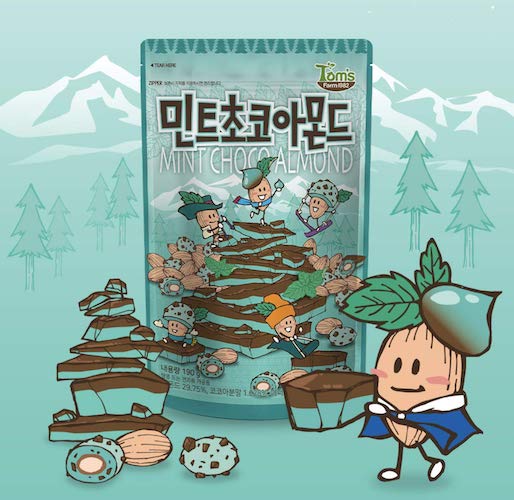 Haitai's Mint Chocolate Chip Oh! Yes!
Haitai's candy with the right minty aroma balance thanks to an electronic nose.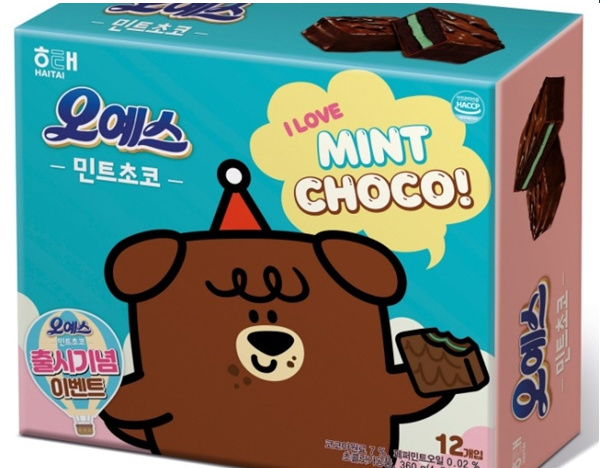 And even Mint Chocolate Chip Soju!!!
And there's a cafe that looks like Mint Choco – 79 Founyard Coffee & Bakeshop in Bucheon!
As expected from South Korea, new products are constantly released and that includes mint chocolate products. The end of this craze doesn't seem in sight at present. Some people are even critical of the extent of the mint chocolate craze. What do you think about it? If you are in South Korea, are you planning to try any of these mint chocolate products? Or you think most of these products are questionable? Let us know in the comments below!
Explore related tags on Insta to get amazed: #민초 (mincho) #민초단 (michodan) #민트초코 (mint choco) #민트초코맛소주 (mint choco soju)
14,047 total views, 1 views today