Established in 1905, Gwangjang Market stands as one of Seoul's most significant and enduring traditional markets. Boasting over 5,000 stores across various sections, the Gwangjang Market street food section has garnered unparalleled popularity among locals and tourists alike.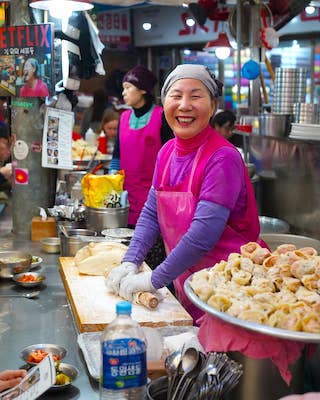 Due to its recent popularity surge from the Netflix documentary "Street Food: Asia" and the global success of Korean dramas, Gwangjang Market has emerged as a must-visit destination. During the daytime, the market springs to life with vibrant energy, as hawkers showcase their enticing goods and customers eagerly line up for delectable treats and shopping delights.
Bindaetteok (Mung Bean Pancakes)
Gwangjang Market would be incomplete without mentioning its signature dish, Bindaetteok. Countless stalls within the market offer this crispy street snack, which has become synonymous with the culinary experience here. These savory pancakes are crafted from ground mung beans, vegetables, and meat. The ingredients are skillfully blended into a batter with an array of seasonings, then expertly pan-fried on a generously oiled griddle.
Best paired with: Perfect pairing: Enjoy it with a chilled bowl of makkeolli (Korean rice wine) or naengmyeon (cold noodles) to balance the flavors.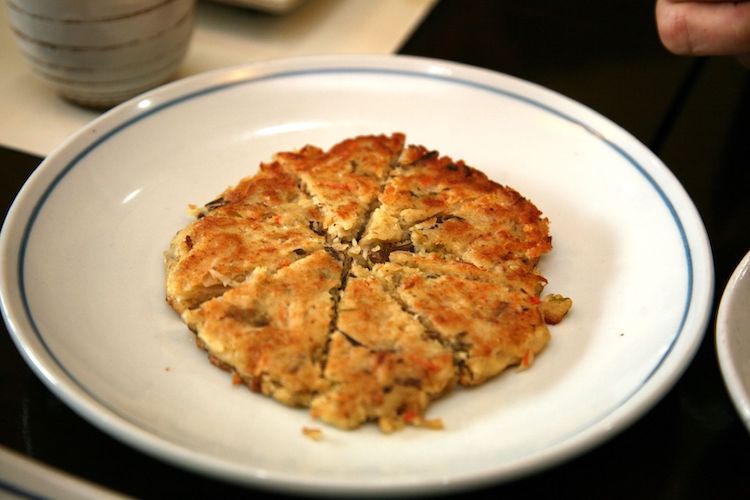 Japchae (Glass Noodles)
Japchae, a delightful stir-fried noodle dish, embodies both sweetness and savory notes in perfect harmony. Imagine chewy sweet potato noodles combined with mushrooms, carrots, egg strips, and meat, all seasoned with a delicate blend of soy sauce and sesame oil. This dish not only pleases the palate but also offers remarkable nutritional value.
Once served to royalty, japchae remains a beloved traditional celebratory dish, frequently enjoyed during birthdays, family gatherings, and 100-day celebrations.
Best paired with: A steaming bowl of rice, which may sound like a carb overload, but trust me, the combination is a true revelation for the taste buds.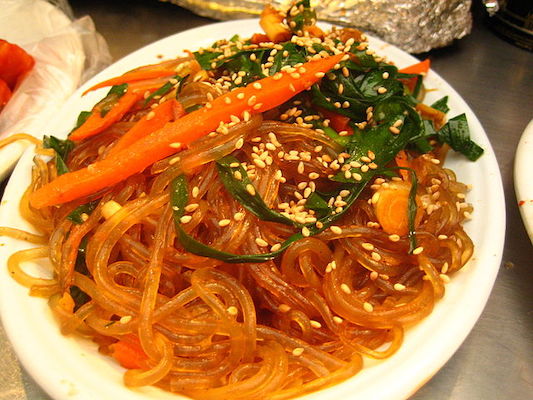 Tteokbokki (Spicy Rice Cakes)
Tteokbokki, often considered a street snack, possesses an irresistible allure that leaves you craving for more. While it can undoubtedly serve as a satisfying main meal, these chewy rice cakes are boiled in a delightful sweet and spicy sauce, accompanied by hard-boiled eggs, fishcakes, and an array of fried items.
Best paired with: Kimbap, a traditional Korean seaweed rice roll. Elevate the flavor by dipping the kimbap into the tteokbokki sauce for a delightful combination.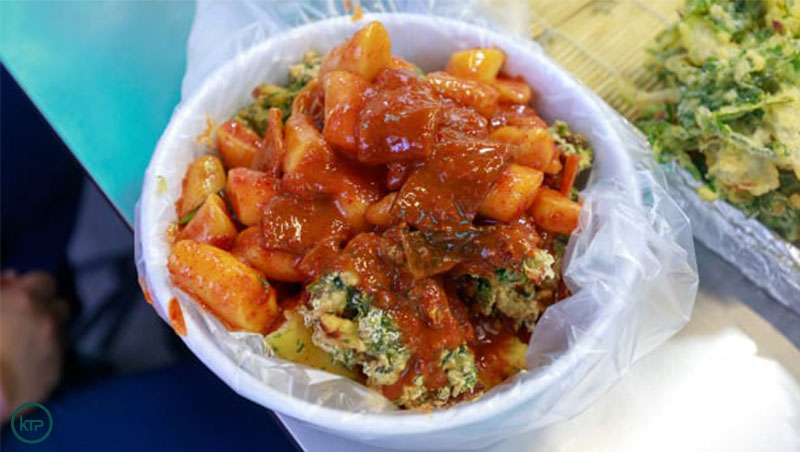 Mayak Kimbap
More petite than its traditional counterpart, Mayak Kimbap wins hearts with its bite-sized allure. This delectable snack features rice seasoned with sesame oil, along with carrots, pickled radish, and spinach, all carefully wrapped in toasted seaweed and generously sprinkled with sesame seeds. Prepare to be hooked, as its addictive qualities are reflected in its name, "mayak," which means "drugs" in Korean.
Best paired with: Eomukguk, a comforting fishcake broth, especially delightful during the winter months.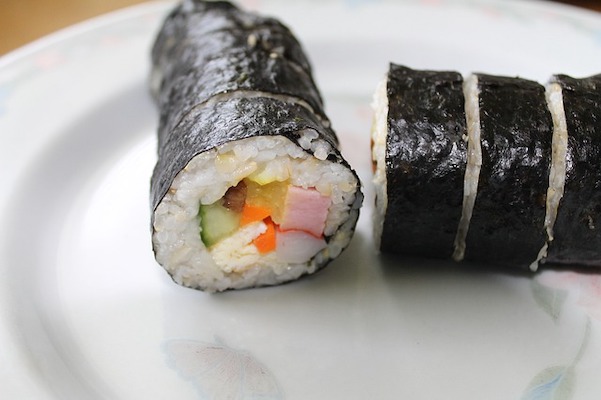 Ganjang Gejang (Marinated Soy Sauce Crabs)
ˆGanjang gejang, known colloquially as the "rice thief," possesses the power to make bowls of fluffy white rice disappear effortlessly. Cherished by locals and intriguing to tourists, this dish showcases raw flower or blue crabs marinated in soy sauce. Simply pluck a piece and savor the raw flesh directly or mix it into your rice. For those seeking a spicy twist, the Yangnyeom Gejang variety offers an exciting option.
To savor this culinary delight, head to the fresh ingredients and restaurants section of Gwangjang Market.
Best paired with: A steaming hot bowl of rice, allowing the flavors to meld into a truly memorable experience.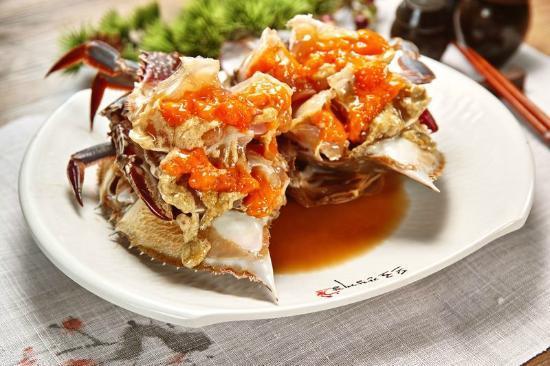 Mandu (Dumplings)
Dumplings hold a prominent place in Asian cuisines, and the Korean rendition, Mandu, is a true delight. Combining ground meat, tofu, kimchi, garlic, and a harmonious blend of spices, these crescent-shaped dumplings can be steamed, boiled, or deep-fried to perfection.
Best paired with: Kalguksu, knife-cut noodles, and Kimchi, the renowned fermented cabbage dish, for a truly satisfying culinary ensemble.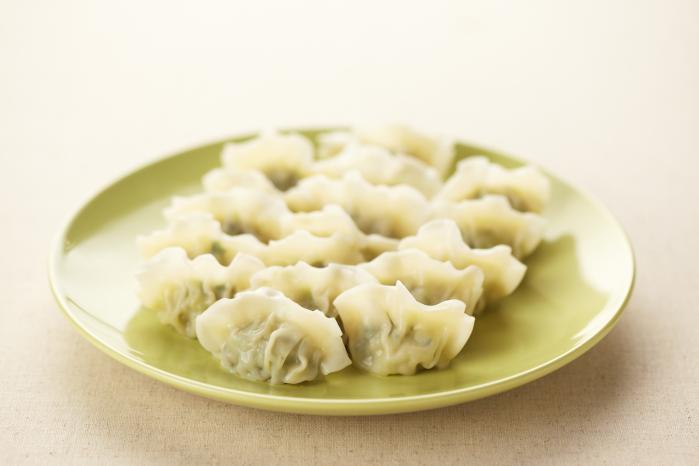 Bibimbap (Mixed Rice)
Bibimbap, a steamed rice dish adorned with abundant vegetables, presents an exceptionally wholesome and nutritious meal option. Carefully arranged around the bowl, the ingredients include carrots, spinach, bean sprouts, mushrooms, zucchini, and fernbrake. A fried egg takes center stage, accompanied by a spicy chili pepper sauce dollop.
While the presentation may be neat and organized, the true essence of bibimbap lies in thoroughly mixing all the ingredients and sauce together before indulging in its vibrant flavors. At Gwangjang Market, you'll notice a delightful addition to the street food rice – a mixture of barley and other grains, elevating its nutritional value even further.
Best paired with: Soy beansprout soup, a light and refreshing broth that perfectly complements the hearty nature of bibimbap.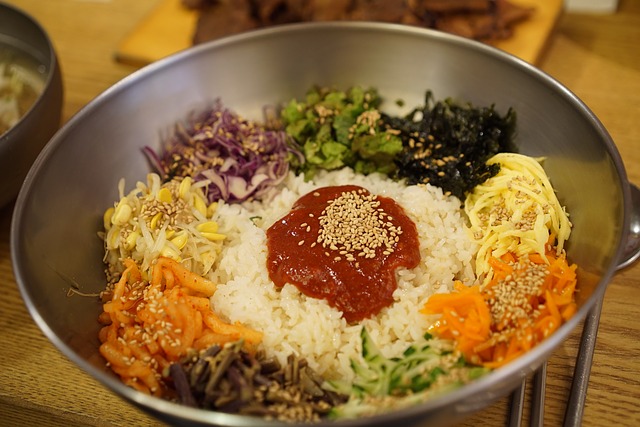 Eomuk (Fishcakes)
Eomuk, a Korean fishcake, makes appearances in various dishes, including tteokbokki and kimbap. As a street snack, it is often served skewered in an anchovy-based broth. Eomuk showcases diverse variations, with some featuring a flat and thick composition mixed with vegetables, while the standard Busan fishcake primarily consists of fish paste and flour.
Best paired with: Bibim-myeon, spicy noodles that complement the flavors of eomuk beautifully.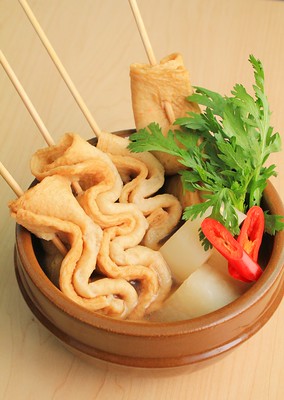 Twigim (Fritters)
Similar to the concept of tempura, twigim, meaning "fried" in Korean, brings forth a selection of delectable treats. Skewers of surimi, vegetables, sweet potatoes, carrots, and an assortment of other fried goodies entice visitors. It is advisable to savor these delectable fritters in moderation, given their richness in oil and calories.
Best paired with: Beer, the perfect accompaniment to these delectable snacks, often served in bars as a delightful side dish.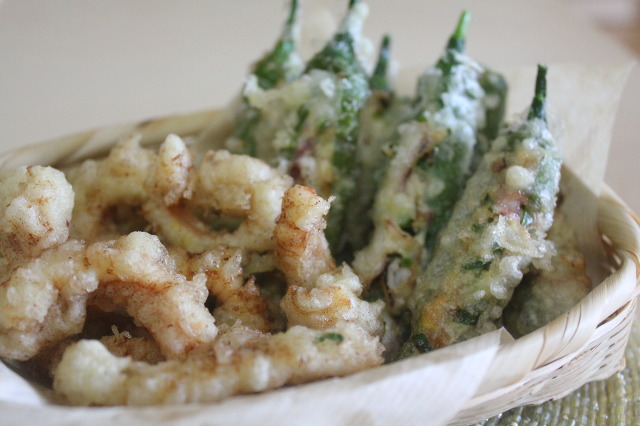 Soondae
Known as blood sausage, Soondae consists of pig's blood, sweet potato noodles, and various other ingredients. Its texture resembles that of mochi, offering a pleasantly chewy experience with a mild taste. Soondae, this Gwangjang Market street food, is typically enhanced with a sprinkle of salt and a dab of mustard.
Best paired with: For an authentic traditional market experience, indulge in the popular street snack combination known as "kim-tteok-soon," featuring kimbap, tteokbokki, and soondae, all harmoniously coming together to delight your taste buds at Gwangjang Market!
Related Posts
1,116 total views, 8 views today