With the arrival of spring, the weather has turned beautiful with warm sunlight and cool breezes. It is the perfect time to enjoy spring picnic in some of the best parks in South Korea!
Cities like Seoul and Busan are dotted with pretty gorgeous parks that are perfect for spending a day out. Some of these parks are even popular as filming locations for Korean movies and dramas. It makes them a Hallyu favorite! However, the most important aspect of a spring picnic at the parks is not that you can enjoy it to the fullest even on a limited budget. In addition, each of these parks offers a unique atmosphere making every single trip a totally different experience.
If you are planning a picnic, you need to plan ahead! It won't be a picnic unless you have food and something to sit on! There aren't any restaurants close by in most parks, so you have to prepare something to eat in advance for your spring picnic. And, don't forget to bring your camera and some music!
Parks to Escape the Urban Jungle for Spring Picnic
Ilsan Lake Park
Ilsan Lake Park is essentially a park full of flowers. There are more than 1,800 cherry blossom trees and numerous forsythia shrubs and weeping willows. It almost feels like a part of a fairy tale with an overabundance of flowers during spring.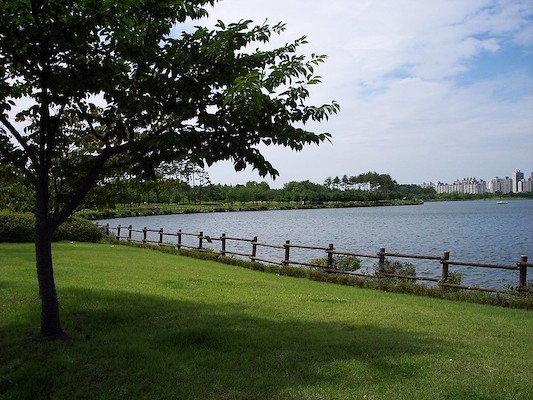 Although it houses the largest man-made lake in Asia, the overall vibe is quite natural, with trees circling the lake. It is one of the best examples of an urban oasis! The park is perfect for a spring picnic and is dotted with lots of benches where you can chill. There are many large and open grassy areas where you can spread out your picnic lunch and relax. If you want a spot in the shade of trees, make sure that you reach early to the park!
Noeul Park at World Cup Park
Noeul Park is one of the five parks of World Cup Park in Seoul. It is the most famous place where you can enjoy the sunset in the urban city of Seoul. Even the name translates to 'sunset' in the Korean language. There are large grassy fields and camping sites perfect for a spring picnic.
It is quite a draw for football fans as it was turned into a beautiful attraction for the 2002 FIFA World Cup (Korea/Japan).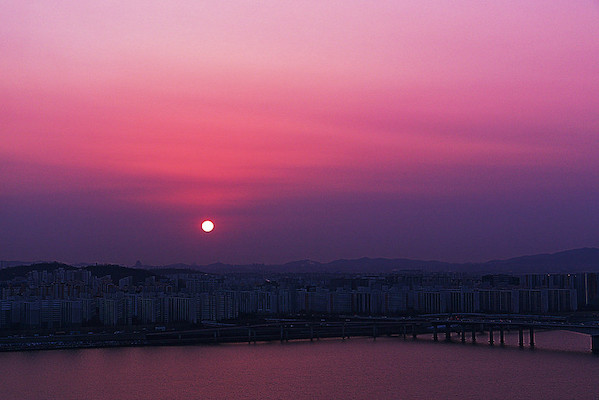 Noeoul Park is one of the best parks where you can enjoy a spring picnic in a peaceful environment. The best time for a picnic in Noeul Park is around 4 or 5 in the afternoon to enjoy the magnificent sight of vibrant skies and setting sun. There are walking trails and sculptures throughout the park.
Olympic Park
Just as the name suggests, Olympic Park is grand in size and was the venue for the 1986 Asian Games and 1988 Summer Olympics. The park covers a sprawling 1.4 million square meters of area! If you plan to walk around the complete park, it will take you roughly 3 hours just to do that!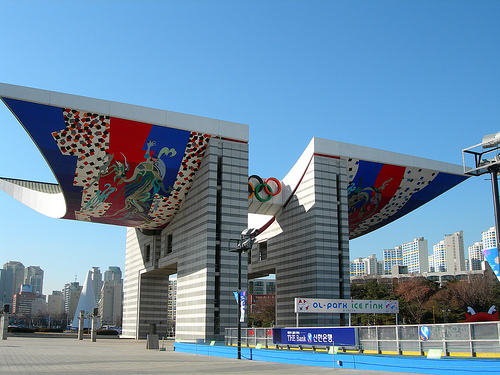 There are several ways that you can enjoy this humongous park. The best way to start is by stopping at the information center near the World Peace Gate. From here, you can explore the many trails in the park, take pictures, or relax and enjoy the scenery on the many benches.
Along with all these, it is one of the best parks in Korea that you can find for a spring picnic. Beautiful and lush green lawns are perfect for relaxing with your friends and family.
Yeouido Hangang Park
Yeouido Hangang Park is located close to the Hangang River that runs through the heart of Seoul. There are 11 citizen parks along the river banks, but Yeouido Hangang Park is one of the most popular ones. It is the perfect location for a spring picnic or any weekend outing.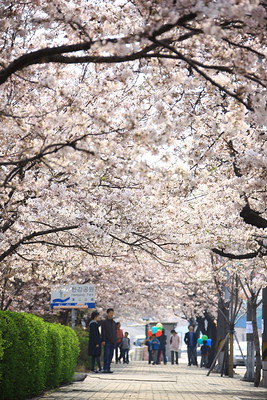 There are several cherry blossom trees in the park, making April one of the best months to visit this park. Its easy accessibility makes it a tourists' favorite. There are several fun activities and events that you can enjoy in the park while you are enjoying your picnic.
Pyeonghoa-nuri Park at Imjingak Resort
Located within the Imjingak Resort, this northernmost park was created as a part of the World Peace Festival in 2005. It is the symbol for promoting peace and reconciliation, especially after the war and separation.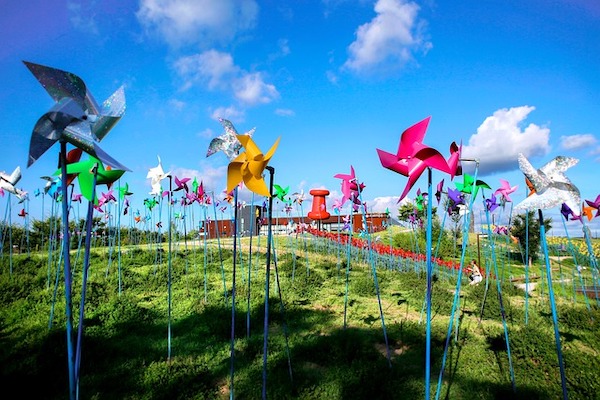 The picnic atmosphere in the Pyeonghoa-nuri Park is unmatched. There are colorful pinwheels creating a wonderful backdrop along with the sound of people having fun in the park.
Read more interesting articles from KoreaTravelPost:
7,291 total views, 1 views today