Having their own variety shows is now a common thing among Kpop groups. The ever-beautiful girl group TWICE and the juggernaut newcomer LE SSERAFIM also have their variety shows: "TIME TO TWICE" and "LENIVERSE."
And, it seems to be a coincidence that they visited the same place to film their variety shows – or is the place just popular among Kpop idols? Well, if you want to visit the same place TWICE and LE SSERAFIM went for their variety shows, this is how.
TWICE and LE SSERAFIM Went to the Same Place for Their Variety Shows
LE SSERAFIM variety show, "LENIVERSE," only has three videos so far, and they seem to have lots of fun in all episodes. In the pilot episodes, LE SSERAFIM members visited a colorful land where they had to solve puzzles together and escape.
Apparently, eagle-eyed fans noticed that TWICE had visited the same place over a year ago for their TIME TO TWICE variety show, 'Twice and the Chocolate Factory' episodes. Of course, TWICE also had a great time in the bright pink ball pit and enjoyed homemade games and other attractions.
How to Visit the Same Place TWICE and LE SSERAFIM Went for Their Variety Shows
Do you want to have lots of fun as the two Kpop groups? Fortunately, the place TWICE and LE SSERAFIM visited is open to the public, called the Color Pool Museum.
Color Pool Museum is a part of Anyoung Insadong Mall, located in Jongro-gu, Seoul. It opens every day from 10.00 AM to 9.00 PM. You can purchase the entry tickets on their official website, which are priced around KR₩12,000 (about US$8.96) to KR₩15,000 (about US$11.20) per adult.
What to do at Color Pool Museum
The Color Pool Museum has nine halls with different theme colors and scents. In fact, TWICE and LE SSERAFIM members have explored all the halls while filming their variety shows.
1. PINK SPA
The first hall is the one with a bright pink ball pit. As you can see in TWICE and LE SSERAFIIM variety shows, this place has a neon pink theme color with a pure rose scent.
"I am the last romanticist of this age. A lovely scent that will excite you. A scent prepared for those of you who want to fall in sweet and deep love. The pure love rose scent will bring you love. Pink, pink pool! Take photos in the fascinating all-pink space and shoot the wishing ball into the pink basketball hoop!"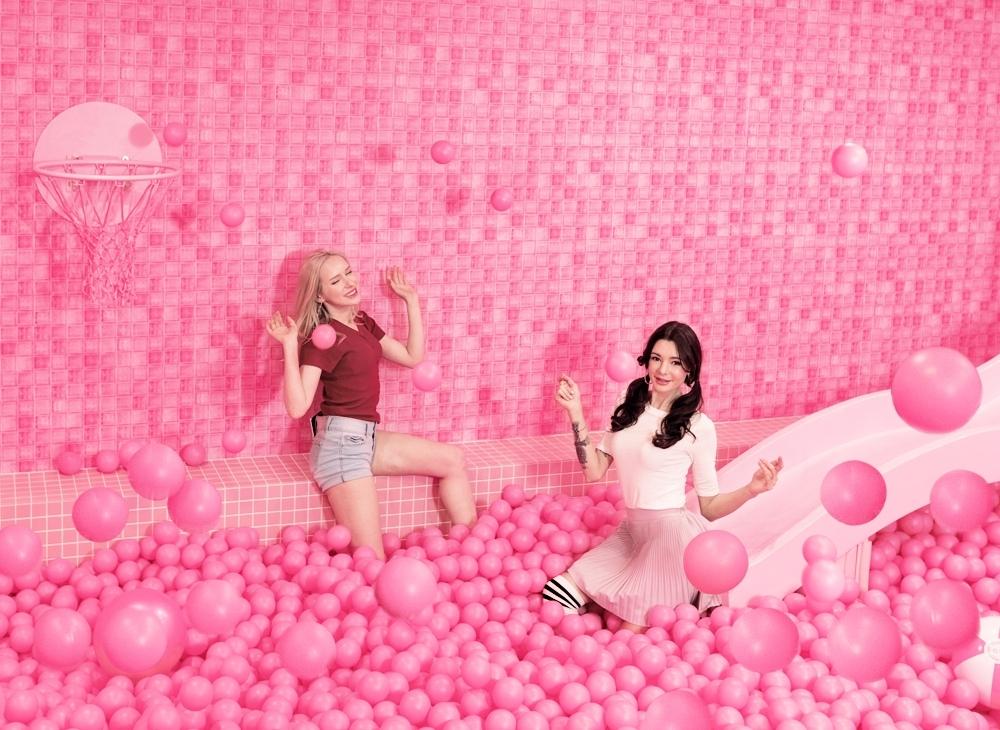 2. STORY OF COLOR
The apple green color welcomes you with a green tea lime scent in the second hall.
"It's the Color Pool story of colors; the more you know, the more curious you will become. it's time to find out more about my favorite color. You'll be immersed in the Color Pool stories and mysterious secrets of the numerous colors."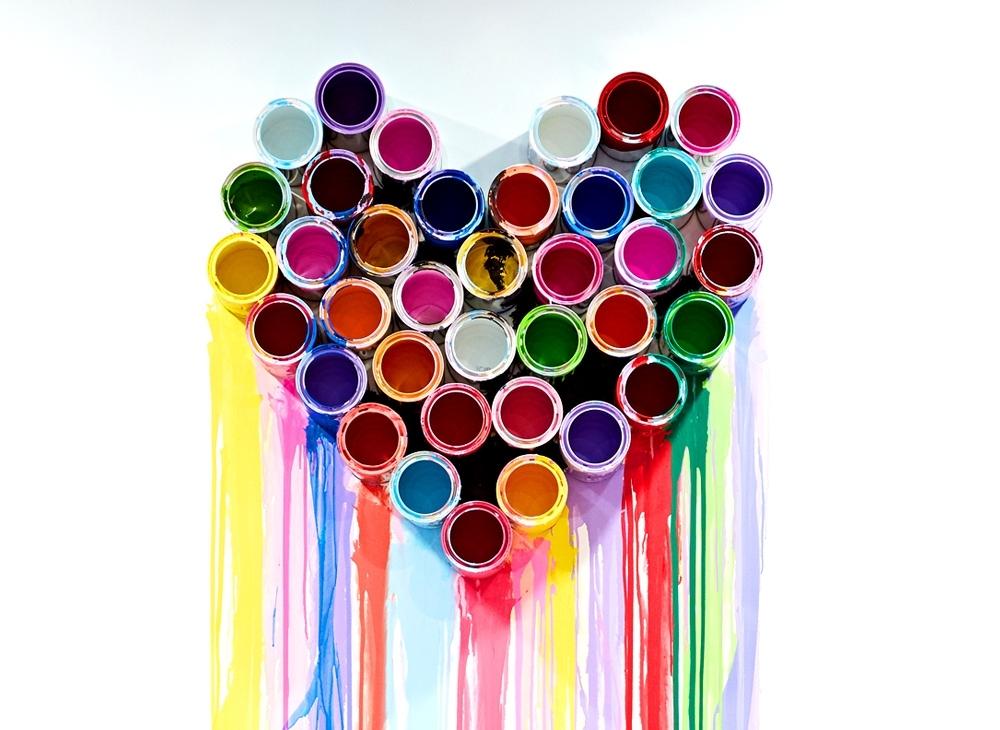 3. COLOR BOOM
You can experience the confetti explosion of cute unicorns and rainbows in the third hall. The theme color of this hall is signal red, with a citrus splash as the theme scent.
"Experience the various colors of love while laying down on a rotating disc under the flying confetti! The refreshing scent that will change your dull and repetitive routine will wake you up to create a life that is always festive, joyful, and exciting."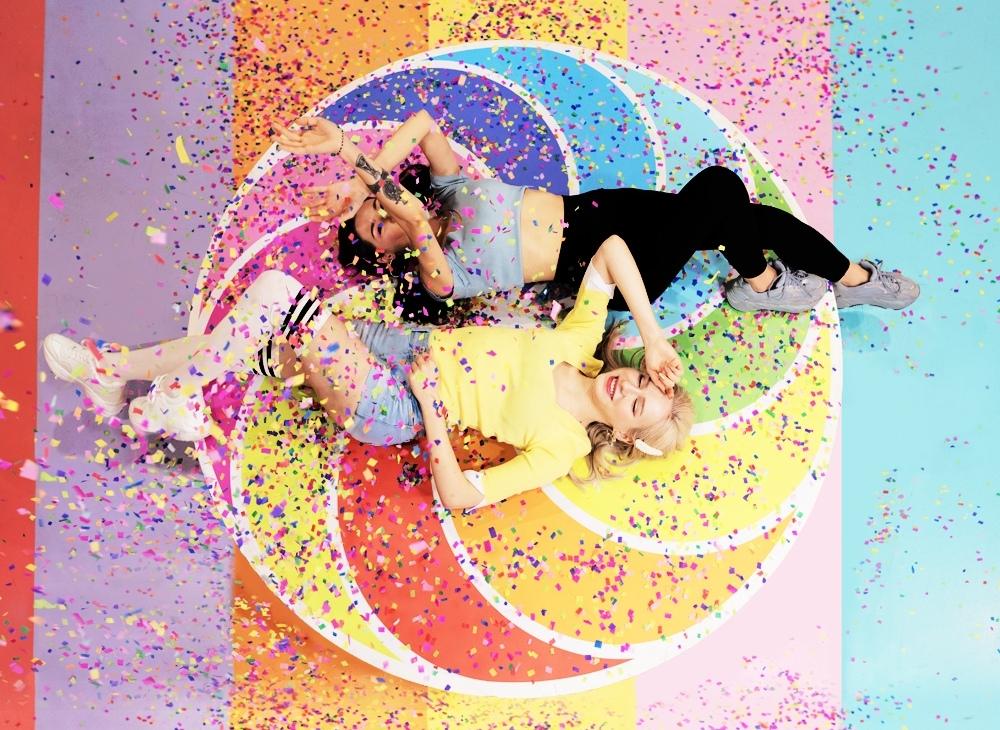 4. PALETTE WALL
Here's the place you can find the perfect color that suits you. The soulful theme color, violet, matches well with the minty fresh scent.
"Check out the amazing magic of color change! Find the color that suits you best through the various color walls. Now, it won't be a problem to find my personal colors!"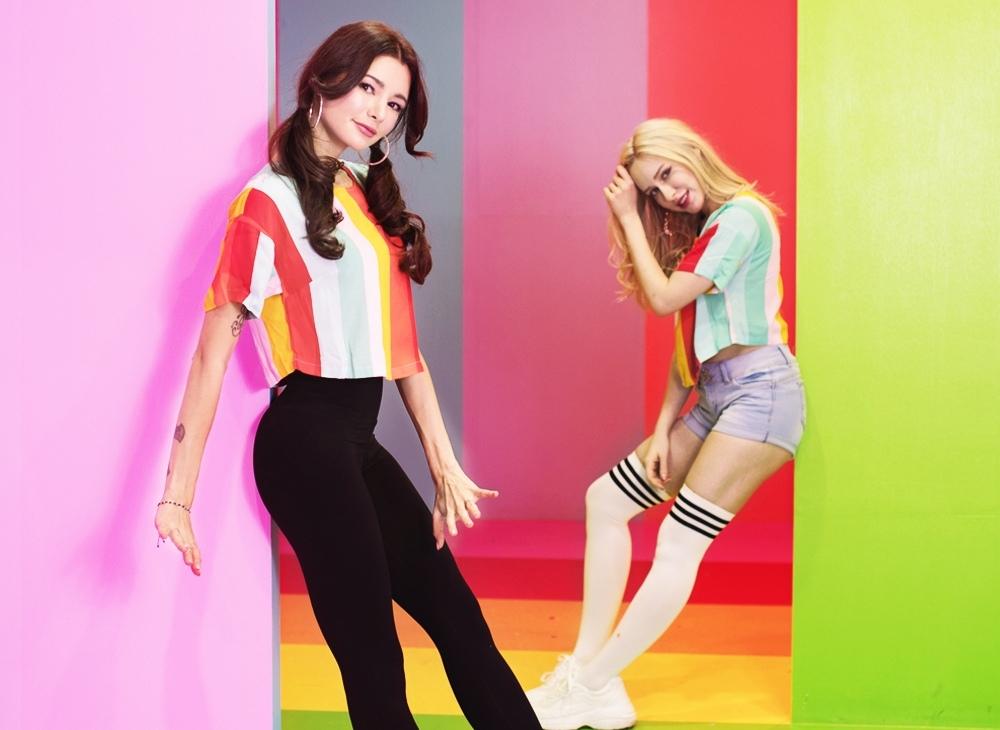 5. SUMMER VACATION
If you miss the ocean but have no time to visit the real one, Color Pool Museum is the right place to visit. With the aquamarine color, it's a perfect place to spend your time, as if you are in the middle of the ocean. The scent also matches: ocean breeze.
"A gift prepared for you by the Color Pool Museum! You will feel like jumping around and splashing water energetically with flamingos and unicorns! Aquamarine is a jewel with the combined meaning of water and ocean. It reminds us of clarity and cleanness. Relax with the scent of the cool ocean and fresh herbs."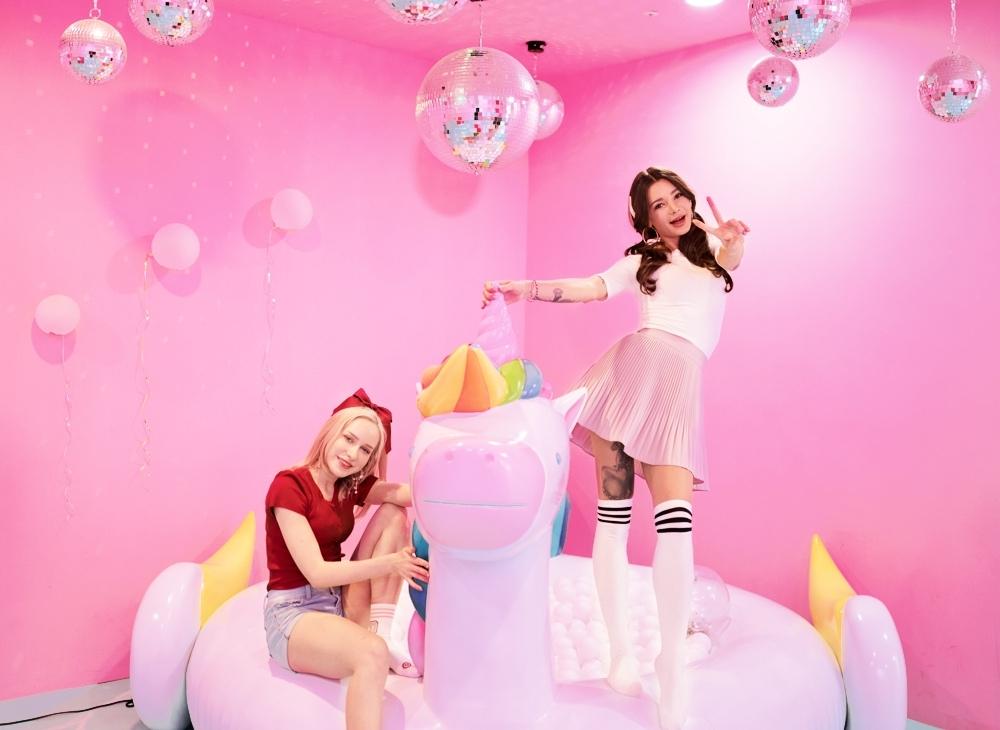 6. SWEET SWING
This hall's sugar berry scent and pink color create a lovely atmosphere. The cute swing adds radiant energy and will color you sweetly and lovingly.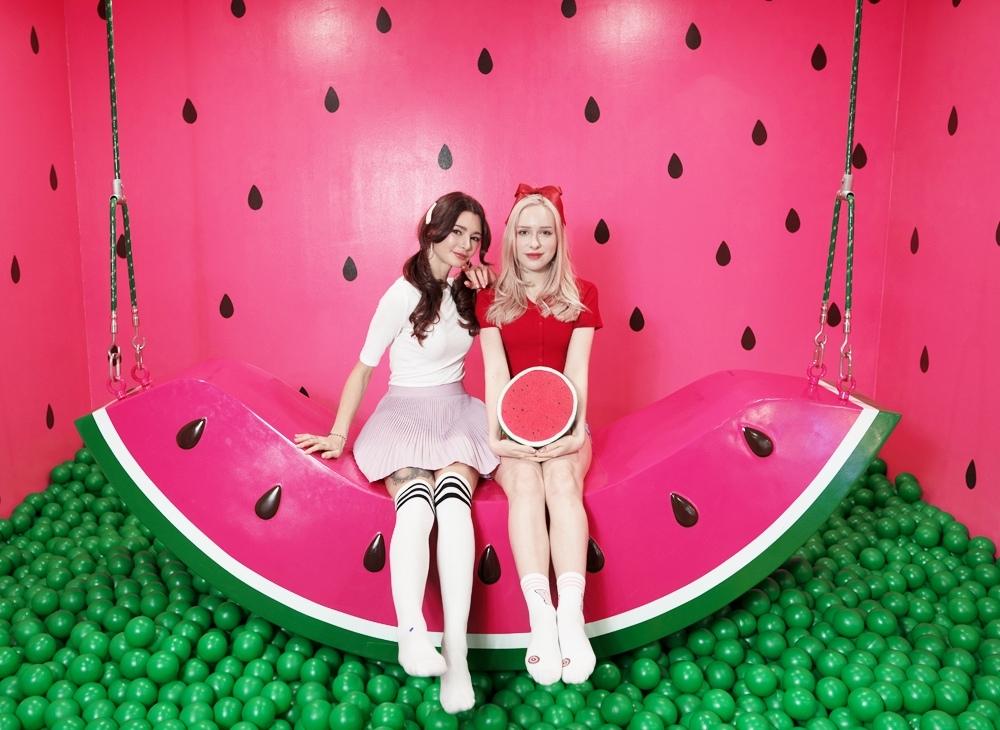 7. POOL PARTY
It's time to get playful with another ball pit with a fresh grapefruit scent.
"The world is wide and there are many interesting and fun aspects! A pool full of transparent balls! A pool party full of Color Pool waves with floating clouds on the ceiling! Become an insider that gains all the attention with the pleasant feeling of refreshment and the smell of fresh fruit."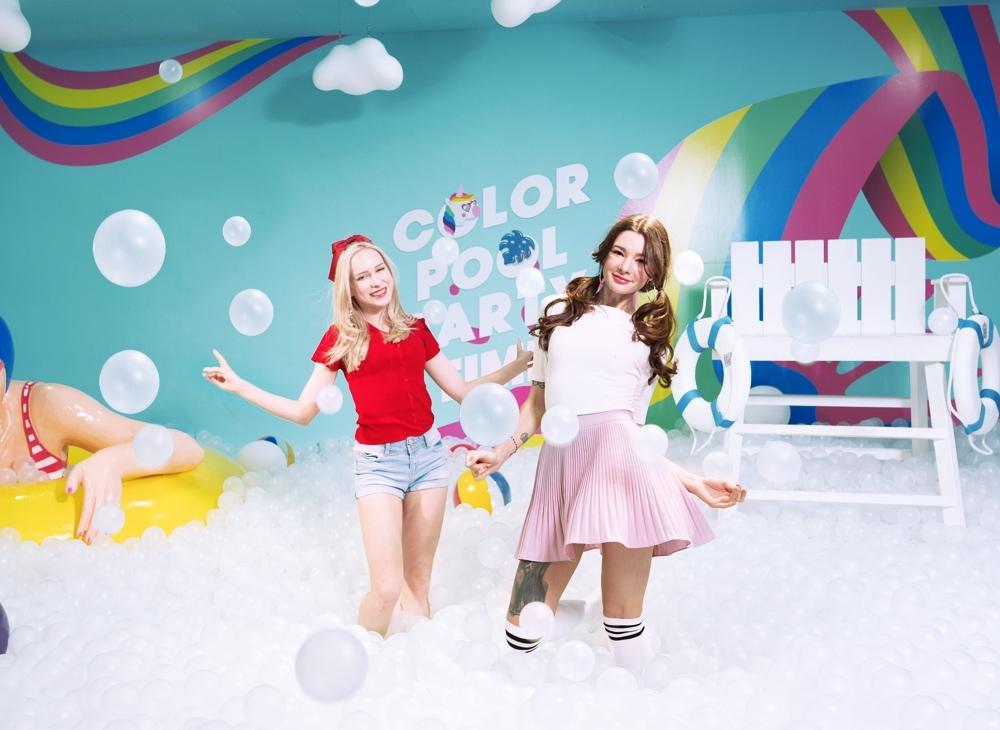 8. COLOR YOUR LIFE
"If you are looking for a gift that's Color-Poolly joyful to the eyes, this is the must-have item that will brighten your daily life! Daily life filled with colors. Meet your favorite shower items by color."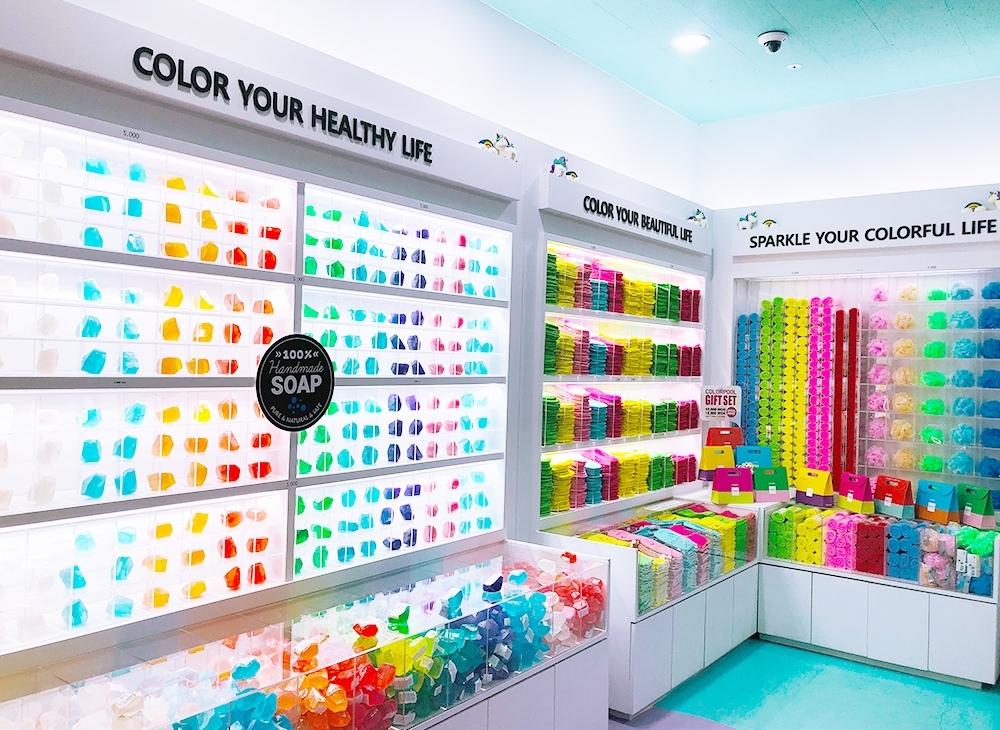 9. SPARKLING GARDEN
The last hall is the most colorful, with a rainbow theme and floral garden scent.
"A brightly colored outdoor garden. It shines even brighter at night. It's a rainbow feast you can enjoy under the colored pillar pergola! Immerse yourself in the colors of this bonus space prepared outside!"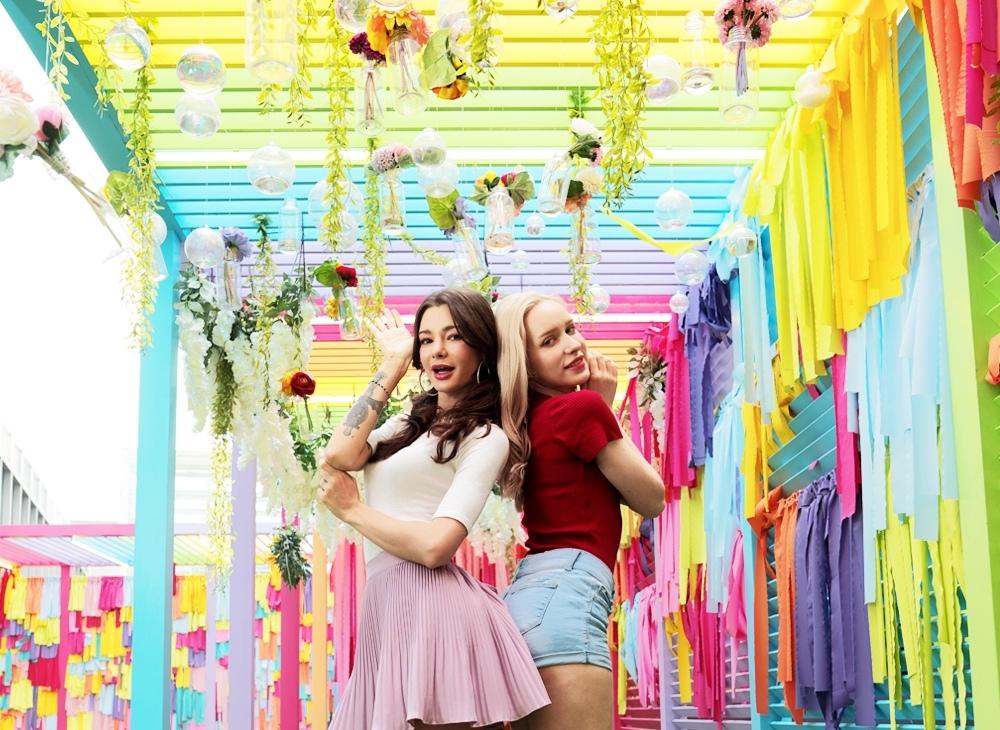 What to pay attention to in Color Pool Museum
When visiting the Color Pool Museum, you are not allowed to bring any food from outside. Additionally, they provide a basket to store your small luggage. However, for bigger luggage, you must use the storage lockers at nearby subway or bus stations.
Besides, we are not allowed to bring selfie sticks or tripods for professional shots unless you have contacted the Color Pool Museum staff before and got permission.
Address:
6F Ahnyoung Insadong 49, Insadong-gil, Jongno-gu, Seoul
(Use Anguk Station Exit 6, Jonggak Station Exit 3-1)
Would you like to visit Color Pool Museum where TWICE filmed their TIME TO TWICE and LE SSERAFIM had fun for their LENIVERSE? Feel free to share your thoughts in the comment section below.
More to read:
4,331 total views, 5 views today