The charm of Jeonju Hanok Village has endured throughout the years, and it continues to be so. Over 800 Hanok homes reside in Jeonju Hanok Village, known for its traditional housing structures. This is a historical spot where you can see how Korean people used to live. The Hanok Village is also a famous spot for travelers and food-lovers who want to experience traditional Korean food, especially Bibimbap. Bibimbap was first made here, so you can enjoy it in its original birthplace.
History of Jeonju Hanok Village
The Hubaekje Kingdom, one of Korea's three kingdoms, had its capital in Jeonju. The Yi family was from Jeonju, and it became regarded as Korea's spiritual center during the Joseon Dynasty when Korea had its most culturally defining moments.
The present hanok village is the result of several years of development in this region. It had a city wall, and many residences and settlements grew around it, just like Naganeupseong near Suncheon.
According to reports, the contemporary village was erected so much because Koreans opposed the Japanese occupation of Korea in 1910. The wall was razed during the Joseon Dynasty, and the villages began to spread. Because the Yangban class generally led them, you see the giwajip (기와집) style of hanoks rather than the chogaijip (초가집).
Things to Do and Places to See in Jeonju Hanok Village
In Jeonju Hanok Village, there are a variety of activities to pursue, including cultural excursions and culinary experiences. Here are a few of the most popular attractions: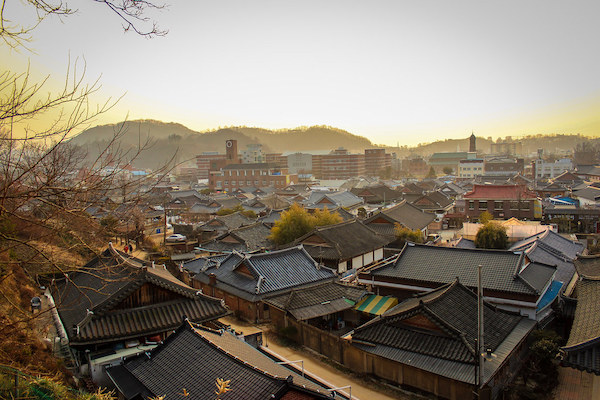 1) Stroll through the traditional Hanok homes and alleys:
The fact that there is something to see no matter how lost you wander around is one reason the Jeonju Hanok Village is so charming. The best way to get to know this unique location is simply by exploring and absorbing the sights and sounds. As you stroll down the tiny alleyways, take time to examine the unique hanoks architecture.
2) Taste some of the famous Bibimbap in its birthplace:
Jeonju is known for its Bibimbap, a rice dish topped with vegetables and meat. This delicious dish was first created in Jeonju, so it's the perfect place to try it. Many restaurants serve Bibimbap in Jeonju Hanok Village, so you can easily find a good one to suit your taste.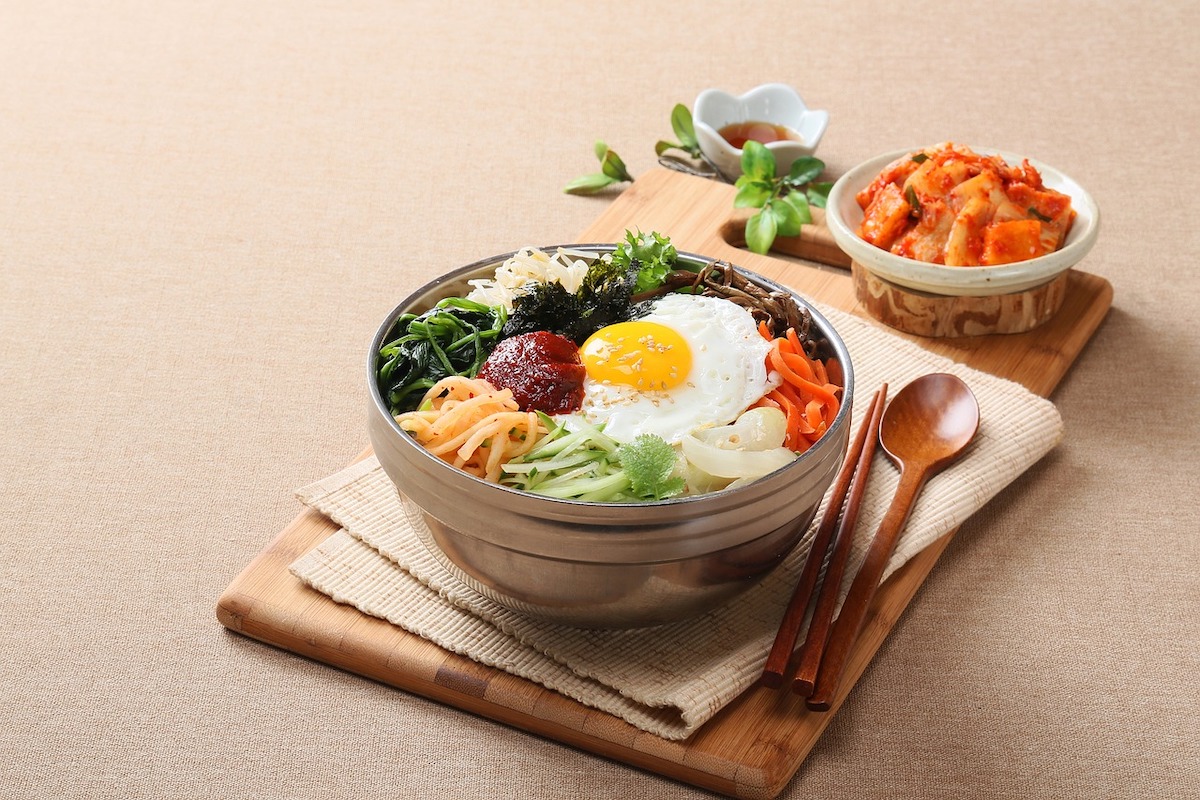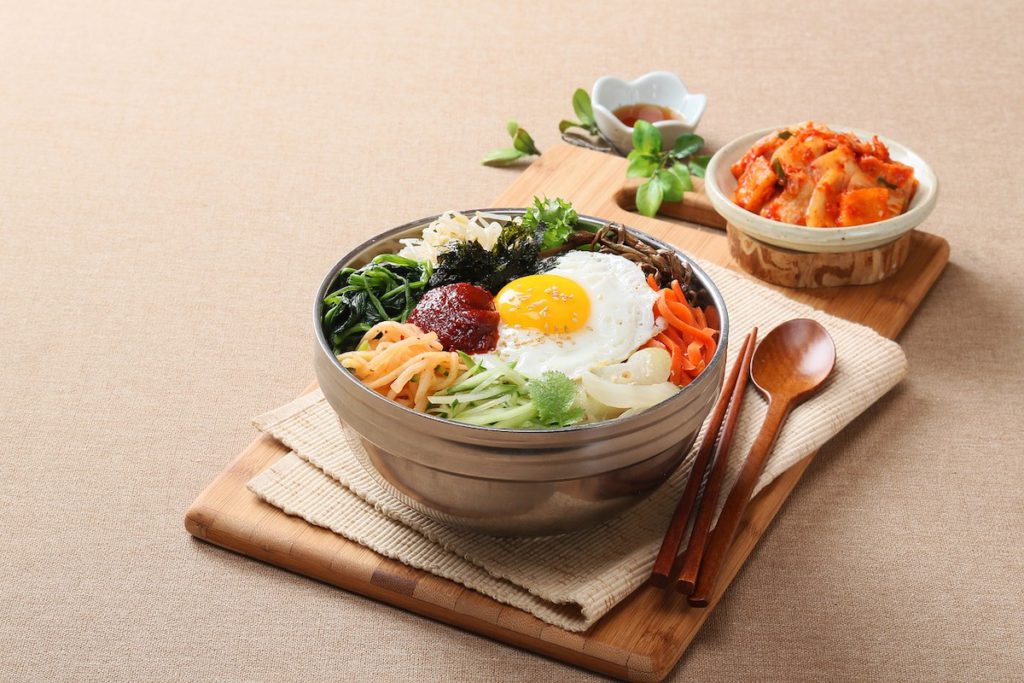 In addition, a variety of cooking lessons are provided if you wish to learn how to make Bibimbap at home. These courses will teach you all you need to know about making a delectable Bibimbap.
3) Take a look at some of the other big attractions in the area:
There are several other attractions in the region if you're seeking more things to do in Jeonju. These are the main sights in the village and those close by if you're searching for certain items to see.
Jeondong Cathedral
The three most significant Catholic churches in Korea are Jeonju Cathedral, Gyesan Cathedral in Daegu, and Gyeoam Church. Jeonju Cathedral (Jeondang Seungdong Temple) was built in 1914 and was designed by the same priest who created Myeongdong Cathedral in Seoul. It was the first cathedral in Jeolla Province, and its present building was completed in 1987.
Gyeonggijeon
Gyeonggijeon is in the middle of town, with Gyeongbok Palace as a backdrop. It was built to house a portrait of King Tajeo/Yi Seonggye, the first Joseon king, in 1410 under King Taejong.
Pungnam Gate
The south gate of Jeonju's city wall, which was formerly located across from Jeongdang Cathedral, is now known as Pungnam Gate (풍남문). It's the only remaining gate, and it resides in a kind of traffic circle.
4) Visiting museums and/or centers is a good idea
There are a plethora of small museums and handicraft outlets throughout the settlement. If you pick up a map when you arrive in Jeonju, you'll see there are several more listed! Here are some you should certainly explore:
Hanok Village History Museum
This is a much more recent museum! It covers the community's history and appears to have English translations for many of the exhibits.
Jeonju Crafts Exhibition Hall
The Traditional Korean Crafts Museum is located in Gyeongju, South Korea and features three main halls: Craft, Special Exhibition, and Experience. There's also a store at the end where you may get some nice mementos.
Royal Portrait Museum
The Royal Portrait Museum, located near Gyeonggijeon, is dedicated to Korea's royal rulers and houses several portraits of them.
5) Experience a hanok stay
One of the best ways to experience Jeonju Hanok Village is to stay in a hanok. These traditional Korean houses are quite comfortable and offer a unique way to spend the night. Many of the hanoks in the village have been converted into guesthouses, so it's easy to find one that suits your needs.
6) Try on a hanbok
Why not try on a hanbok if you want to experience traditional Korean culture? You can rent one of these gorgeous Korean garments in Jeonju Hanok Village and wear it around for the day. They're mainly used on special occasions. It's a fun way to get pictures while feeling like a king!
Just ask around, and someone will be able to point you in the right direction for a few rental shops in the village.
7) Try a traditional tea ceremony
Another traditional activity that you can experience in Jeonju Hanok Village is a tea ceremony. This ritual dates back centuries and is still practiced today.
You can find many tea houses in the village, so just step inside and enjoy the experience. The owner will be more than happy to show you how to perform the ceremony properly.
Jeonju Hanok Village is truly a special place that should not be missed on any trip to Korea. With its beautiful hanoks, delicious food, and rich history, there's something for everyone to enjoy. So what are you waiting for? Start planning your trip today!
8,065 total views, 1 views today