Anxious about where to visit in your travel to South Korea this winter? We got your back! Check out the following exciting events and festivals you can never miss while visiting South Korea in December 2022.
Traveling Alone to South Korea?
People who travel to South Korea using a travel agency may already have their schedules packed for the whole period.
However, it is an entirely different case for backpacking groups or lone travelers. They must plan their travel destinations in advance to make sure that the opportunity does not go in vain and is full of wonderful memories instead.
It doesn't mean that being a lone traveler doesn't have its perks. On the contrary, traveling alone gives you all the freedom to explore and visit every single destination you have in your plans without the boundaries of schedule and time limits. And South Korea is a place full of exciting and wonderful travel destinations, especially with all the ongoing events and festivals in December 2022.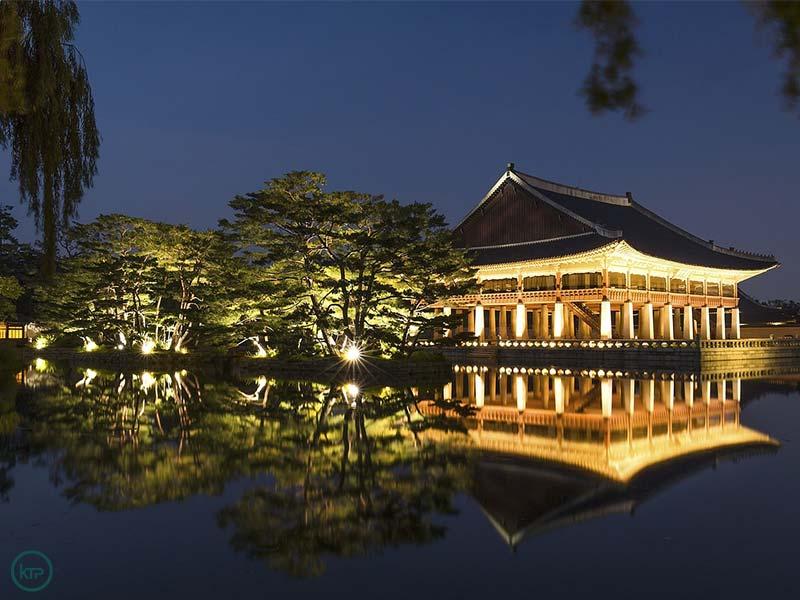 5 South Korea Events and Festivals You Can Never Miss in December 2022
1. E-World Illumination in Daegu
First of the most exciting 2022 December events and festivals you can never miss in South Korea is the E-World Illumination in Daegu. Daegu is a metropolitan city between Seoul and Busan and the fourth largest city in South Korea.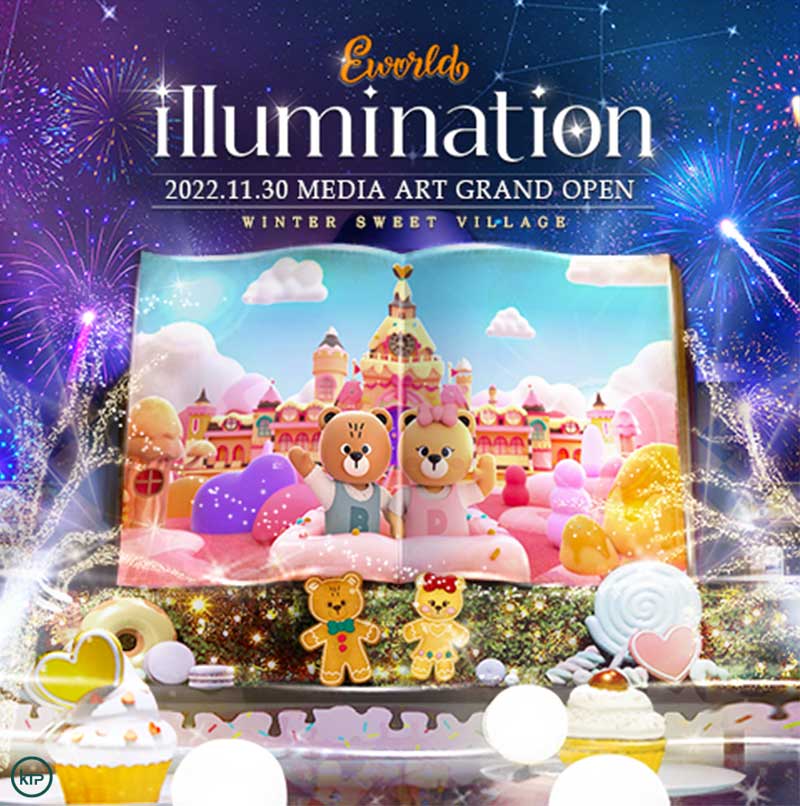 This illumination event is part of the South Korea E-World festivals in December 2022. It will feature the whole area of E-World and 83 towers with 10 million lights.
At the festival, you can find a 15-meter Christmas tree (approximately 15 ft.) and a rose garden that lights up beautifully. You will never forget them even when you get home.
And finally, you don't need to rush too much since E-World is holding the festival from November 19 to February 28, 2023. You can enjoy the millions star-like light festival from 5 PM to 9 PM KST with an entry ticket cost of 11,100 KRW (8.5 USD) during weekdays, and 17,900 KRW (14 USD) during weekends for each person.
2. Yuseong Spa Christmas Festival in Daejeon
Located in the southern Korean peninsula, if you're traveling to Daejeon – South Korea, this December, one of the most unique events is happening, and you must be fast since it's happening only from December 2 – 4, 2022.
Yuseong Foot Spa in Daejeon is holding a fascinating Christmas event featuring various programs for winter-loving travelers. This Christmas program includes magic shows, Christmas market and carol performances, and a children's musical called, "Cocomong".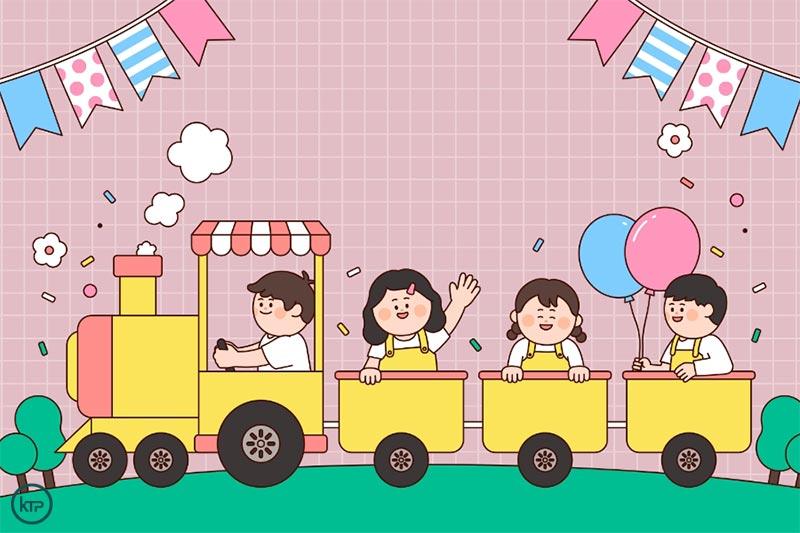 And what is most exciting is that you can enjoy all the scheduled events while tasting delicious Korean winter snacks (bungeoppang, hotteok, egg bread, and more), and all of these are offered for FREE! No age restrictions and no admission fees.
Make sure you visit the event right away before it ends! Find out more at the Yuseong Spa official website.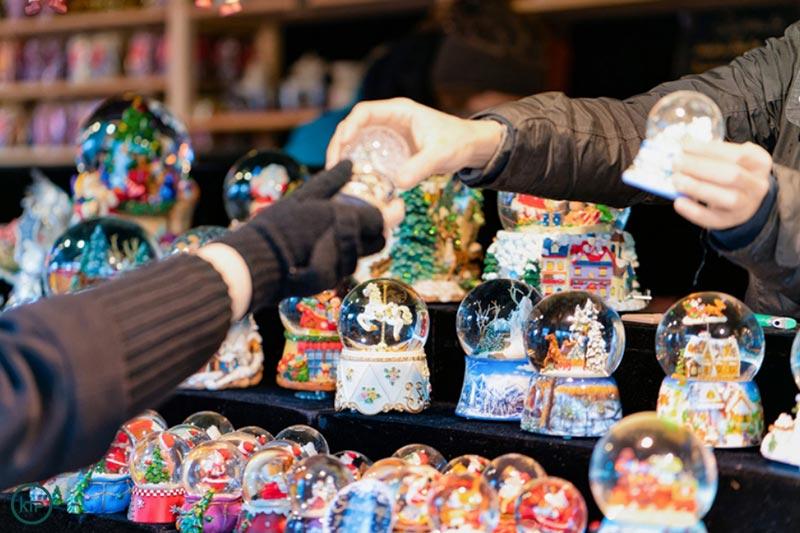 3. Lantern Festival in Seoul
The South Korea metropolitan city of Seoul is a place full of majestic events and festivals, especially approaching Christmas in December 2022.
This lantern festival will be happening from December 16 – 31 at the Gwanghwamun Square in Jongno-gu, Seoul. You will be able to enjoy an exhibition of "hanji" lanterns made of traditional Korean mulberry paper. These fascinating traditional lanterns will gorgeously illuminate sculptures along the Cheonggyecheon Stream.
If you're traveling to Seoul during this time, make sure to enjoy the beautiful lantern scenery as if you're filming your own Korean drama.
More information is available on the official website.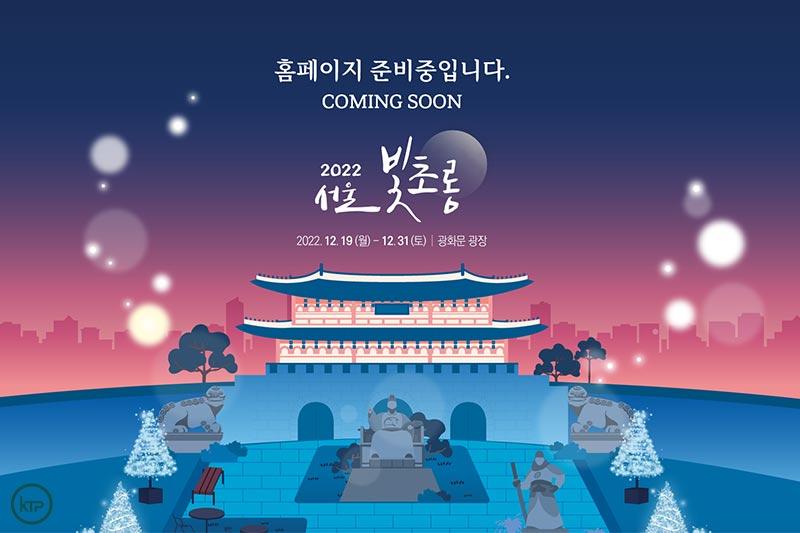 4. Lighting Festival in Taean
Located at Nature World in Taean, South Chungcheong Province, the Taean Lighting Festival is one of the most beautiful events and festivals in South Korea during December 2022.
While there may be fewer activities and programs offered at the time, the endless glimmering lights and the glowing lanterns will be an iconic sight to remember while visiting South Korea.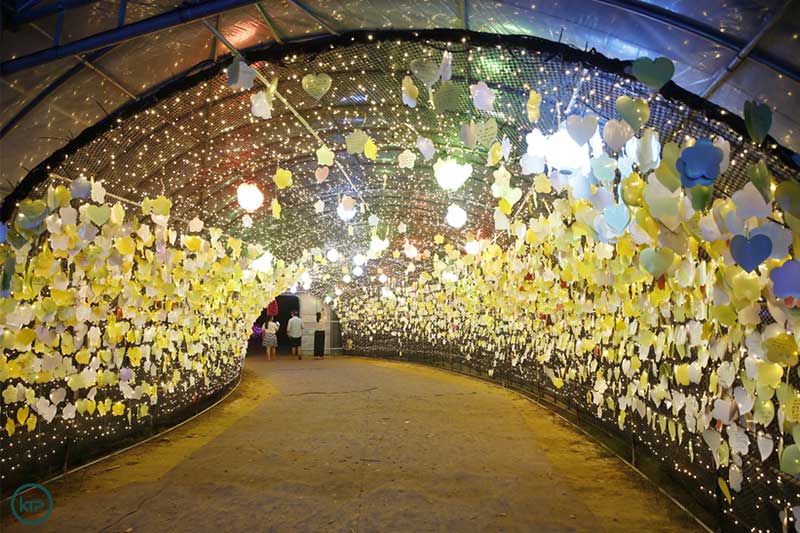 Take immense pictures under the glittering lights to get one of the rarest experiences to remember in your memories and display on your social media.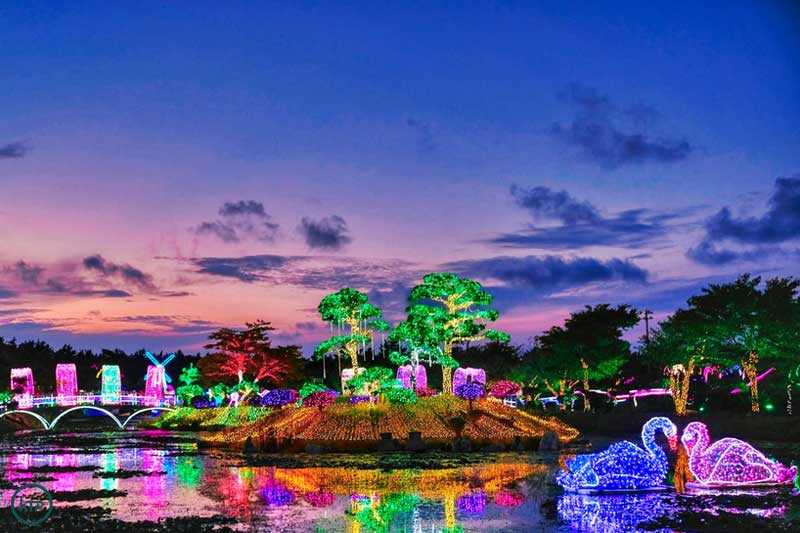 5. Smelt Festival in Anseong
Care to make your travel to South Korea different and extraordinary? Then, join the city of Anseong with their Smelt Festival all-around winter from December 24 to February 5, 2023. This festival will be conducted near Anseong's Dume Lake, Gyeonggi Province.
Unlike other festivals where you're simply joining holiday activities and enjoying beautiful sceneries, Anseong Smelt Festival allows you to participate in the most extraordinary events and festivals in South Korea during December 2022. You will be able to experience smelt fishing and ice sledding while taking pictures in various photo spots that give you the beautiful sceneries of snow flowers.
Unfortunately, you might have to adjust your schedule because smelt fishing will only be available on weekends and public holidays. Also, you can enter the festival from 9 AM to 5 PM every day with an admission fee of 10,000 KRW (approximately 8 USD). Children under the age of 13 will be able to enter the festival free of charge.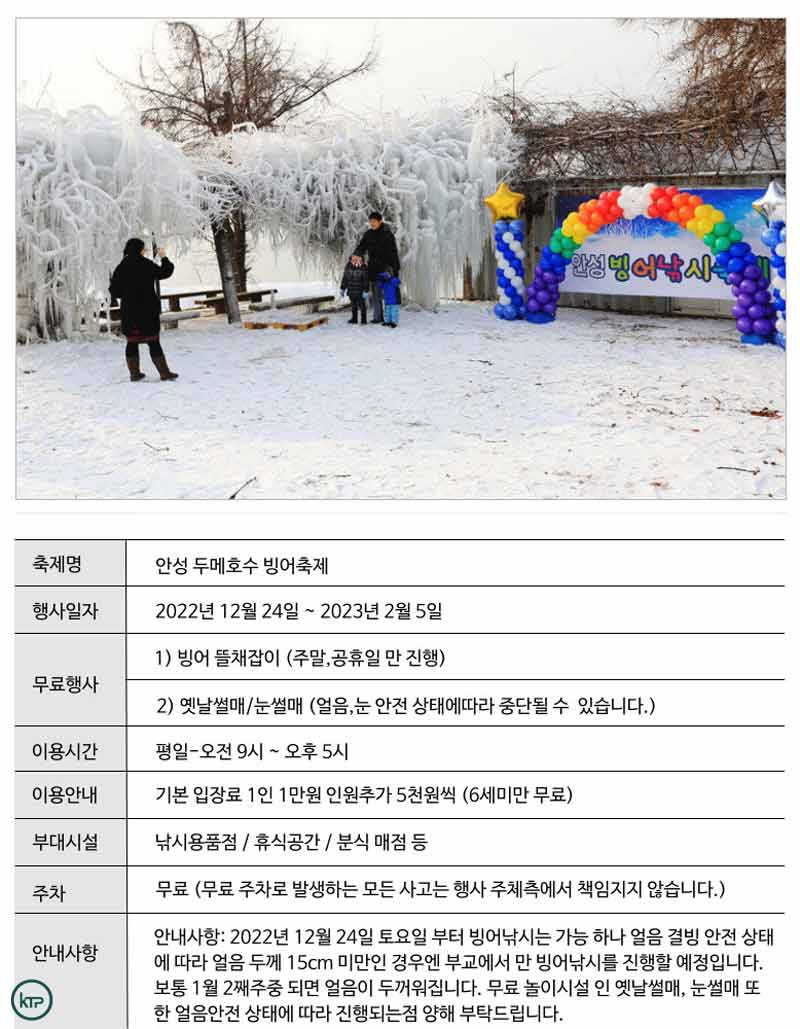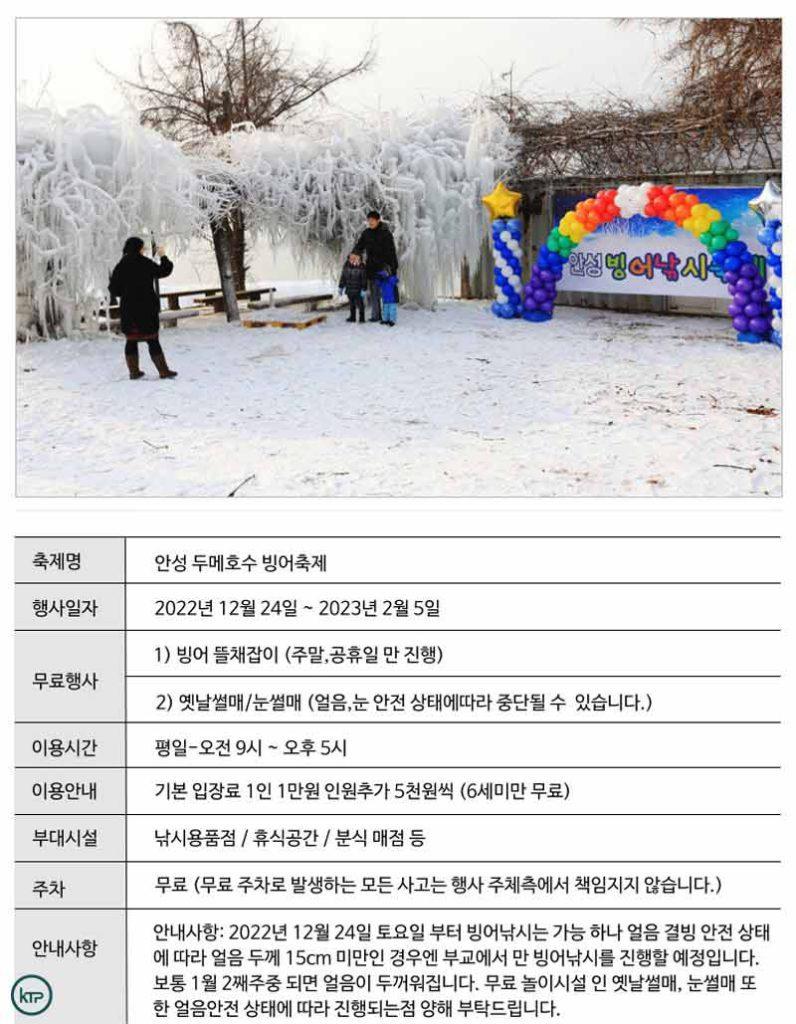 So, which of these 2022 December events and festivals in South Korea entices you the most? Make sure you pick the ones you will fully enjoy and create the most unforgettable memories during your visit to South Korea!
More to Read About Traveling to South Korea:
4,556 total views, 3 views today