If you are a foreigner or tourist in South Korea, you can enjoy some of the best casinos on a fun night out with your friends on your trip!
As much as no trip to Vegas is complete without a visit to a casino, you can say the same about Korea too! Although Koreans are not allowed to gamble (legally saying), there are no restrictions on foreign travelers, so to speak. In fact, the Korean gambling and entertainment industry has been on the rise since the government legalized foreign nationals' involvement in gambling activities in 1967. This means you can have a full-fledged tournament with your pals without any fear (do carry a valid foreign identification document, though!) Here are the top 10 best casinos in South Korea for foreigners to enjoy on their trip.
Before you start enjoying the night away in these best casinos in South Korea, do check out the regulations here.
Your Jeju Island trip can now bring on Las Vegas memories since this casino is located right on Jeju Island. Shinhwa World offers an out-of-the-world luxurious experience, being nestled in a world-class resort facility. The crew here are quite friendly and also proficient in English. This ensures you have a smooth and fun experience. They also offer an amazing dining place to end the night. The main attraction of this casino is Blackjack, Poker, Roulette, and many others. You can find parking here.
One of South Korea's finest hotels is Grand Walkerhill Seoul. At Paradise, you can experience the luxury of a 5-star hotel in addition to a fun casino area with plenty of space and a welcoming ambiance. There are 257 different games at this casino, ranging from poker to baccarat. Multiple LCD monitors are positioned throughout the rooms through which you can readily locate information on the various tables and games. Entry to this casino is absolutely free, and it's open 24 hours a day.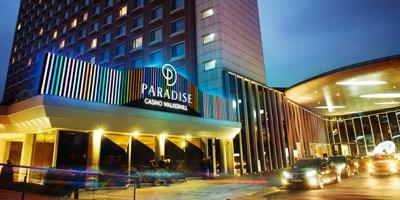 MegaLuck Casino, Ramada Plaza, Jeju Island
Ramada Plaza is a sea-facing restaurant with a spacious casino adjoining with. This casino, which is on the second level of the Ramada Plaza, is brought to life by Chinese gamblers who are very welcoming. You can enjoy games like baccarat, roulette, and blackjack here. There is parking available inside for free, and you also get free WiFi.
Casino Paradise, Busan
The busiest and most popular tourist destination in Busan is Haeundae Beach. It is a must-visit for any casino lover for an amazing experience. In addition to having the best seafood in all of Korea, the beach is exceptionally stunning in all seasons and weather situations. This casino has 148 games in all, so be sure to enjoy not only gambling but also South Korea's most beautiful beach sidewise!
Hyatt Regency Casino, Jeju Island
Hyatt Regency is another luxury staycation hotel with a casino on Jeju Island featuring around 49 games, all built into a stunning venue and decor. They have around 30 table games and over 15 gaming machines. You have a clear view of South Korea's tallest mountain, Mt. Hallasan. With the best accommodation options, you can enjoy your Jeju Island trip to the fullest while enjoying a few games every now and then.
Seven Luck Casino Busan Lotte, Busan
While Seven Luck has casinos spread all over Korea, this one is extra special in many aspects. The Busan branch of Seven Luck is stunningly built to feature a gorgeous European ambiance. This is the place for you if you are an expert gambler and wanna try your hands at some of the top-notch games and machines. They have over 40 tables, a duty-free shop, and very welcoming staff for foreigners to enjoy.
You can enter this casino as long as you can prove through a valid document that you are 19 years or older. Visitors can enjoy a distinctive gambling experience at Majestar Casino, which is housed in the Shilla Hotel on Jeju Island. This is undoubtedly one of the list's more opulent casinos, with a Western vibe and amazing amenities. The staff there are quite friendly and proficient in English, which ensures a smooth experience.
This is a popular casino place for foreigners in Daegu, with ample amenities and space. Although Koreans are not allowed to enter as per state rules of Korea, this place is very popular among foreign tourists. You can enjoy two complimentary drinks at no cost at the bar. The casino offers games like Texas Poker, Roulette, Baccarat, Blackjack, and slots for you to enjoy while in Daegu. This is also the only prominent casino in Daegu, as you don't see many such settlements here.
The Paradise City resort also offers an amazing casino apart from other fascinating amenities like a theme park and a retail center. This place is situated just off the coast of Seoul. It is also conveniently close to Incheon Airport. Paradise City casino features fun table games with up to 154 and 285 gaming machines. The staff members and dealers are all well-mannered and proficient in English to ensure foreigners face no trouble during their gambling sessions. They also have dining options if you want a full-group dinner.
The Jeju Oriental Hotel Casino on Jeju Island offers over 50 gaming machines and 20 table games for you to enjoy fully while on your trip. Their staff is well accustomed to English to serve foreign tourists well. The casino allows only foreigners to enter. The restaurant at this place reportedly has a very good dining menu with a variety of exquisite delicacies that will also be a memorable dining experience besides entertainment.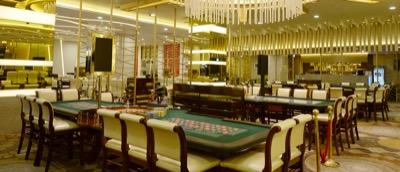 While Jeju Island is the most famous place for gambling centers in Korea, you can find some good casinos spread throughout Korea which is suitable for foreign nationals. Make sure you carry a valid ID proof to enter there, or you may be denied entry if you cannot prove that you are not Korean. Hope this blog about the top 10 best casinos in South Korea for foreigners help you plan your itinerary.
Related Posts
4,422 total views, 7 views today