Namdaemun Market is one of South Korea's oldest continuously operating markets and one of the city's largest retail markets. Because the streets on which the market is located were established before cars were common, the market itself is not accessible by car. The area is too congested for cars to park in. Motorcycles and hand-drawn carts are the primary modes of transporting items into and out of the market.
You can access this market via metro and buses, and is a 10-minute walk from Seoul Station. The subway Hoehyeon station on Line 4 is even closer.
Many businessmen buy products from here, mainly clothing, at wholesale prices and then resell them at their stores in other cities. Namdaemun is a popular tourist destination and is among the top 10 places to eat street food in Asia!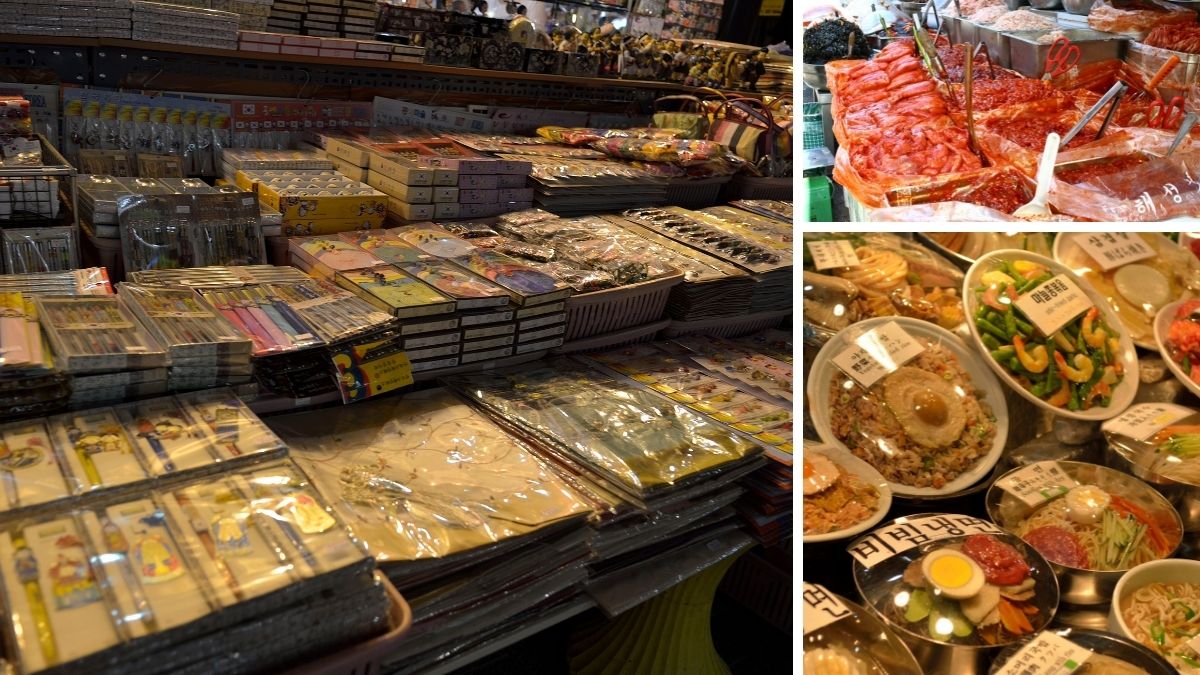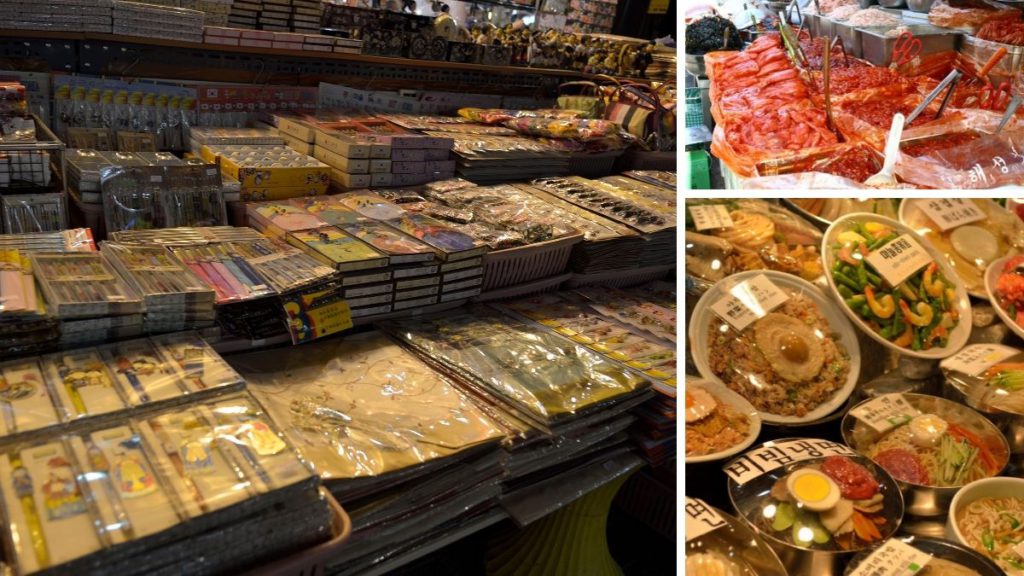 Namdaemun Market is tightly packed with over 10,000 booths, traders and eateries and spreads across numerous street blocks. Interestingly, it is also one of Seoul's most famous tourist attractions. It has a massive total area of 66,000 square meters (That's 16 acres!).
The market is smaller and more compact (if you can call it that) than the vast Dongdaemun Market to the east, but it is still one of the best locations to shop in Seoul, and it is busy practically every hour of the day.
With a 600-year history, this marketplace is more than just a place to shop; it's also a place to learn about the Korean capital's rich culture and history.
Early History of Namdaemun Market
Nowadays, Namdaemun Market offers almost anything you can think of. However, it has humble beginnings as a fish market established in 1414, during the Joseon Dynasty's rule. It was located near the old Mapo Port on the Han River, just south of Namdaemun, the city's southern gate (also known as Sungnyemun).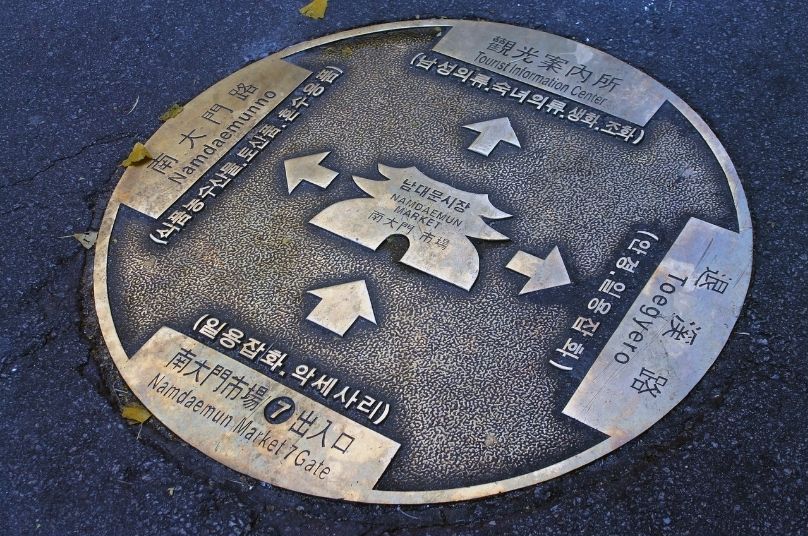 Back then, it was known as Chilpae Market, after the king's soldiers who were stationed there. The region was filled by a lot of unlicensed merchants who sold fish brought to the royal capital from the provinces. Other things sold at the market included salt, chinaware, rice thatch, bush clover and bamboo.
Fast forward a century and a half, and the people of Joseon became impoverished, having endured the repercussions of the six-year war with Japan (which began in 1592) and the Chinese invasion in 1636. They began to congregate around the Namdaemun region to sell what little they had as a means of survival. Because of its proximity to Seonhyecheong, the counterpart of today's National Tax Service, the Namdaemun district was extremely attractive to businesses. The agency established by King Seonjo in 1608 was in charge of managing taxes on rice, cloth, and money.
The area quickly became a central commercial hub for local delicacies, as well as one of Korea's largest markets. But it wasn't until 1897, when Changnae Market was established on the storage lot of Seonhyecheong as part of a modernization drive that the marketplace began to resemble a more permanent structure rather than a jumble of temporary stalls.
There were 85 stores in total, including three vegetable stores, 14 rice sellers, 36 fish shops, ten peddlers, and 22 tobacco shops. The market became the country's first modern permanent market, open all day rather than just in the early morning.
An era of upheaval
As Korea began to open up to the outside world, foreign merchants began to visit the market. By 1907, Koreans made up just 50% of the vendors, with Japanese businesses accounting for 20% and the Chinese accounting for the other 30%.
Nonetheless, despite its expanding clout, the market felt the effects of Japan's colonial dominance over Korea (1910-1945).


In an attempt to close down the entire establishment, the Japanese established market limits and deemed Namdaemun outdated. Surprisingly, the market was saved by a group of pro-Japanese Koreans, whom many considered as traitors.
The market's activities were taken over by Iljinhoe, a pro-Japanese political organization, preventing its license from being terminated. They paid high fees to merchants and former Japanese government officials, and the management profited handsomely.
Efforts to rebuild the market continued in the years that followed. Still, financial difficulties and organized gangs kept it from flourishing until the Seoul Metropolitan Government ceded the market's operation rights to the Namdaemun Market Merchants Association in 1957.
A look back in time
After the Korean War ended, US military goods started being sold illegally in the market. Due to this, the Namdaemun market was nicknamed the "Yankee Market" and "Dokkaebi (Goblin) Market," as merchants were said to flee (like goblins) after selling their wares to avoid being caught by inspection guards.
Seoul was rapidly developing and commercializing during the 1960s and 1970s. At the time, the market provided some of the highest quality hand-sewn garments, especially when compared to the nearby Dongdaemun Market, which some believed sold lower-quality and cheaper goods.
In the 1980s, the introduction of cookware, textiles, apparel, and antiquities helped create the market with many specialist retailers. A decade later, the market, like many other South Korean enterprises, sustained significant losses during the Asian financial crisis. The financial difficulties further worsened with the proliferation of supermarkets in the early 2000s. Nonetheless, Namdaemun currently thrives along with Korea's continuing development.


Instead of having eye-catching storefronts like those in nearby Myeongdong or Gangnam, Namdaemun is full of humble boutiques and booths that offer items of every shape and size and also a glimpse into a bygone period. The market continues to teem with life, bustling with commerce and shoppers at nearly every hour, and will no doubt remain a prominent icon of Korea's heritage and history for many years to come.
4,941 total views, 5 views today